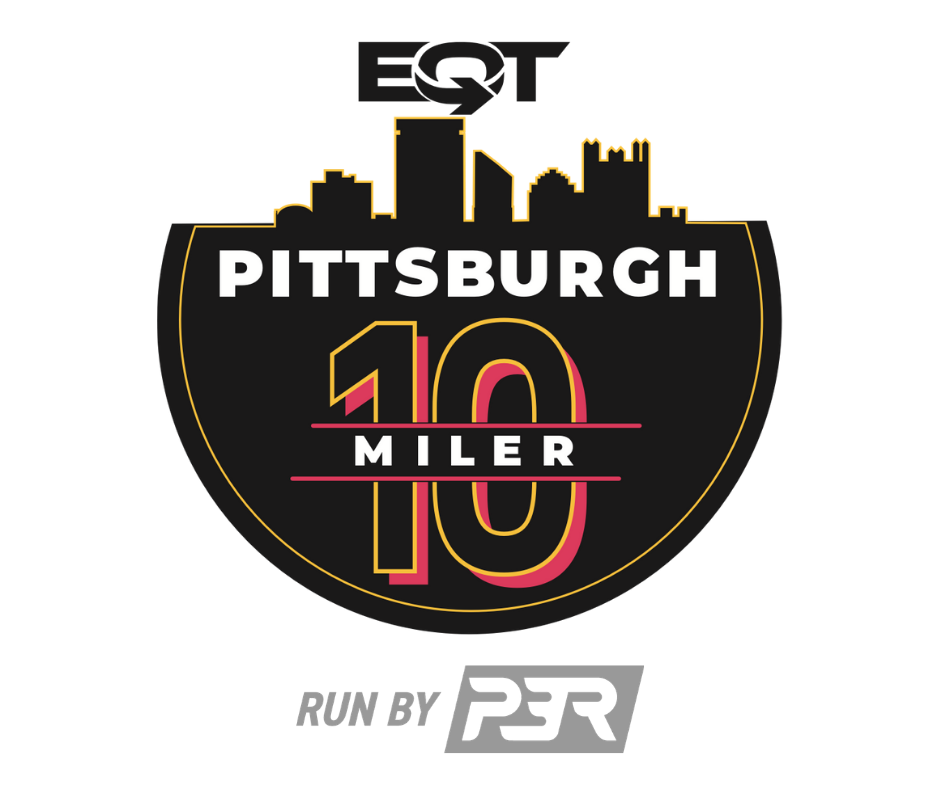 2020 EQT Pittsburgh 10 Miler Goes Virtual with First-of-Its-Kind Pittsburgh Celebration Box
08.20.20
Every virtual participant will receive a special Pittsburgh-themed box to commemorate the race day theme and celebrate their achievement.
PITTSBURGH (August 20, 2020)
P3R and EQT have announced that the 2020 EQT Pittsburgh 10 Miler, originally scheduled for Nov. 8, 2020, will be a completely virtual event that will include the first-of-its-kind Pittsburgh Celebration Box, which will allow runners the chance to experience the very best and most unique aspects of the city from anywhere in the world.
Participants can complete the 2020 EQT Pittsburgh 10 Miler anytime during the month of November. Runners who are already registered will have the option to race virtually and have their race medal, shirt, and Pittsburgh Celebration Box shipped to their home.
"With the 2020 EQT Pittsburgh 10 Miler going virtual, we are excited to be part of the team bringing the ultimate Pittsburgh experience directly to runners no matter where they are," said Ellen Rossi, President, EQT Foundation. "We consistently hear that the EQT Pittsburgh 10 Miler is runners' favorite race of the year, because they get to experience so many of the things that make Pittsburgh so unique."
Each mile of the traditional course celebrates one of the unique features that makes Pittsburgh so special not just to those who live here, but also those who visit. These include Pittsburghese, Mr. Rogers' Neighborhood, Pittsburgh sports, pickles and pierogies, and more — all of which will be celebrated in the Pittsburgh-themed box. The box would retail at more than $100, but runners will receive the box, as well as their finisher's medal and quarter-zip tech shirt for just $50. Items in the box will include a Run Buff from EQT, Pittsburghese BibBoards, a Pickle Pin and Pickle Keychain from the Heinz History Center, the 2021 DICK'S Sporting Goods Pittsburgh Marathon Neighborhoods Water Bottle from Nuun Hydration, a Make-You-Own Finish Line Kit from P3R, and so much more. PLUS, one of every 100 boxes will include a Black & Golden Ticket for a FREE pair of shoes from Brooks Running. Click here for more details about the Celebration Box.
EQT's generosity and partnership has made it possible for runners wishing to not participate in the virtual option to request a refund of their registration fees. Runners have from 10:00 a.m. on Monday, August 24, 2020 to 11:59 p.m. on Tuesday, Sept. 8, 2020 to request a refund or switch to the virtual event.
"With the safety of every runner as a top priority, races around the world are turning virtual," said Troy Schooley, P3R CEO. "We are taking care of our runners and ensuring that they have a unique and memorable experience that celebrates the city we all love, even if they're running on a treadmill halfway around the world. We want to give our runners something to look forward to as they continue to train hard."
P3R will post giveaways and share activities for runners of all ages and abilities on social media and via email throughout the duration of the virtual event. Participants are encouraged to use #pgh10miler and tag @RUNwithP3R on social media so other runners can follow along and celebrate their virtual race!
The 2020 Virtual EQT Pittsburgh 10 Miler is the third and final race of the 2020 #RunWithP3RChallenge. Runners will earn a bonus medal if they completed a Virtual 2020 DICK'S Sporting Goods Pittsburgh Marathon event, the Virtual Fleet Feet Liberty Mile and the Virtual EQT Pittsburgh 10 Miler in 2020. For more information on this year's Virtual EQT Pittsburgh 10 Miler, visit www.pittsburgh10miler.org

About P3R
P3R is the engine behind Pittsburgh's greatest races. We strive to inspire any and all to run with us. Best known for organizing the acclaimed annual DICK'S Sporting Goods Pittsburgh Marathon, P3R runs a variety of other high-quality races, events, and health and fitness programs throughout the Pittsburgh region. While many of our races attract some of the nation's highest-profile professional athletes, we offer activities for all ages and ability levels. Anyone and everyone is invited to #RUNwithP3R!
Read more at https://p3r.org/
About the EQT Foundation
The EQT Foundation was established by EQT Corporation, the nation's largest natural gas producer, and is committed to the social and economic vitality of our operating regions. The EQT Foundation believes in meaningful engagement with the communities it calls home, and takes great pride in the role as both a responsible and responsive corporate citizen. The EQT Foundation has developed strong partnerships with a variety of nonprofit organizations to enrich the viability of our communities, sustain the principles of continuous learning, and focus on environmental protection efforts.
Read more at http://www.eqt.com/community/eqt-foundation/