Welcome to the Class of 4RUN2.
About 4RUN2 Varsity
We run as one. You will see that on race day. Runners from all walks of life, each with their own motivations, meet at the start line. Follow 4RUN2 Varsity for training resources to get active and opportunities to get involved in one of the largest community events in this region.
New Grant Opportunities to Support Youth in Western Pennsylvania
Our mission is to inspire any and all to MOVE! The P3R Movement Grant is a unique grant opportunity that is open to any and all youth (individual youth and youth organizations serving students under 19 years of age) regardless of sport or activity. If you need assistance with purchasing equipment, registration fees, hosting events, or anything that will help you and/or your team MOVE, this opportunity is for you! This grant can be awarded to individuals, teams, or for events.
Click Here to learn more and apply.
5 Runners at the YMCA of Greater Pittsburgh Turkey Trot, presented by UPMC Health Plan could win your team $500!
Trot together as a team! Training and participating in events is a great team-building exercise, and is also great for conditioning. When you register be sure to include your school name, each school with over 5 or more middle and high school-aged participants will be entered into a chance to win a $500 grant for their school or program.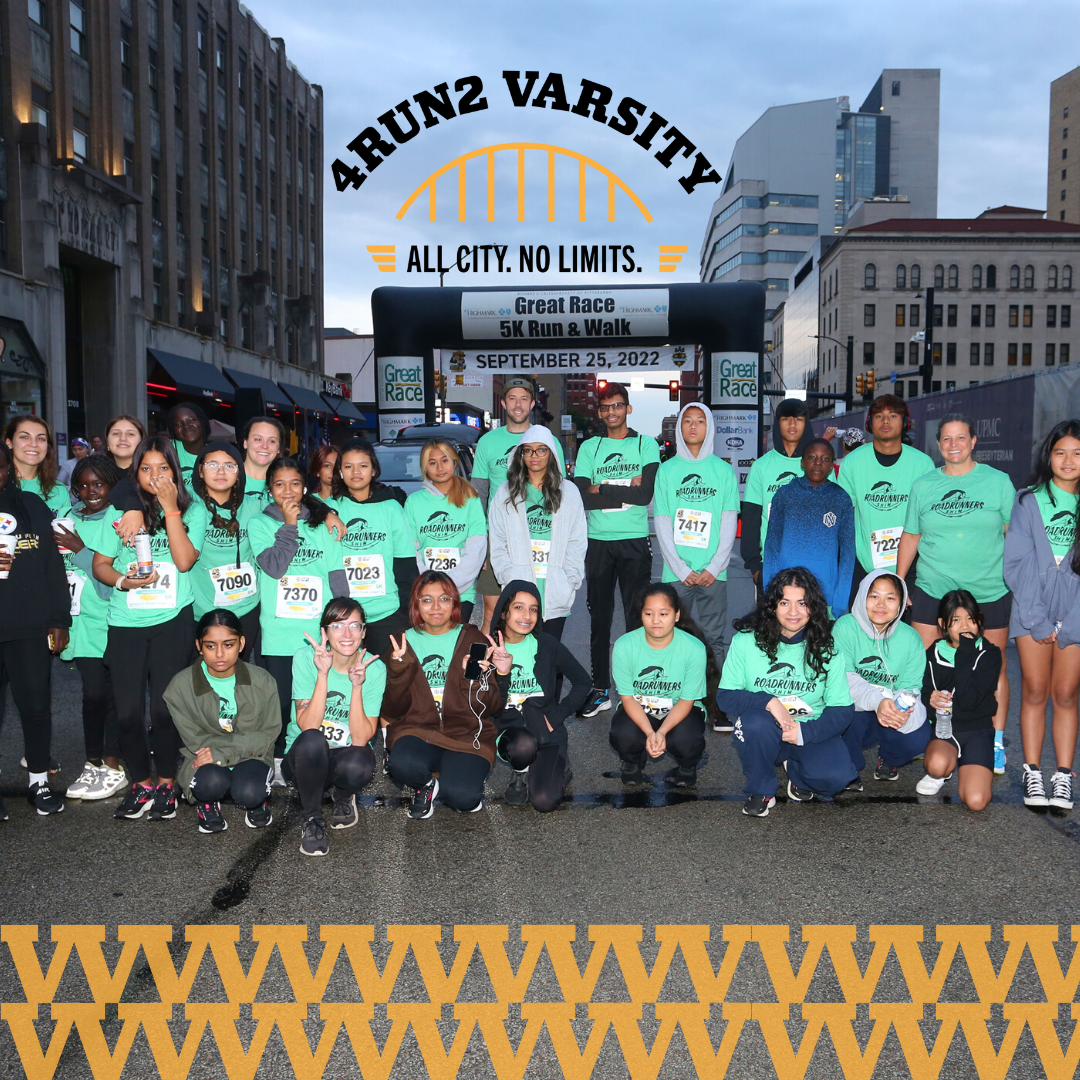 Check out the links below to all of our current content and guides!
Find the UPMC Pittsburgh Half Marathon Training plan HERE
Find the UPMC Health Plan/ UPMC Sports Medicine Pittsburgh 5K training plan HERE!
Check out our latest 4RUN2 Varsity Blog!
Once kids start the Kids of STEEL program, they stay. Having something like 4RUN2 Varsity will help to keep them running."
Get updates on 4RUN2 Varsity!
Stay up-to-date with all things 4RUN2 Varsity by joining our email list.
Sign Up