Welcome to the Class of 4RUN2.
About 4RUN2 Varsity
We run as one. You will see that on race day. Runners from all walks of life, each with their own motivations, meet at the start line. Follow 4RUN2 Varsity for training resources to get active and opportunities to get involved in one of the largest community events in this region.
Time Trials For Middle and High Schoolers
Join us at P3R's Youth MOVE Day on Saturday, August 6 from 9-11:00 AM. Free time trials will be held at the P3R Track and Field Complex at the RMU Island Sports Center. Earn an official FAT time in the 40-yard dash, 100 meter, 400 meter, 1-mile, 2-mile, 4x400 relay, and 4x800 relay. To learn more and register click here.
Check Out Our Latest Blog
Our first 4RUN2 Varsity blog is ready to introduce you to the program and get excited! Check out the blog post HERE.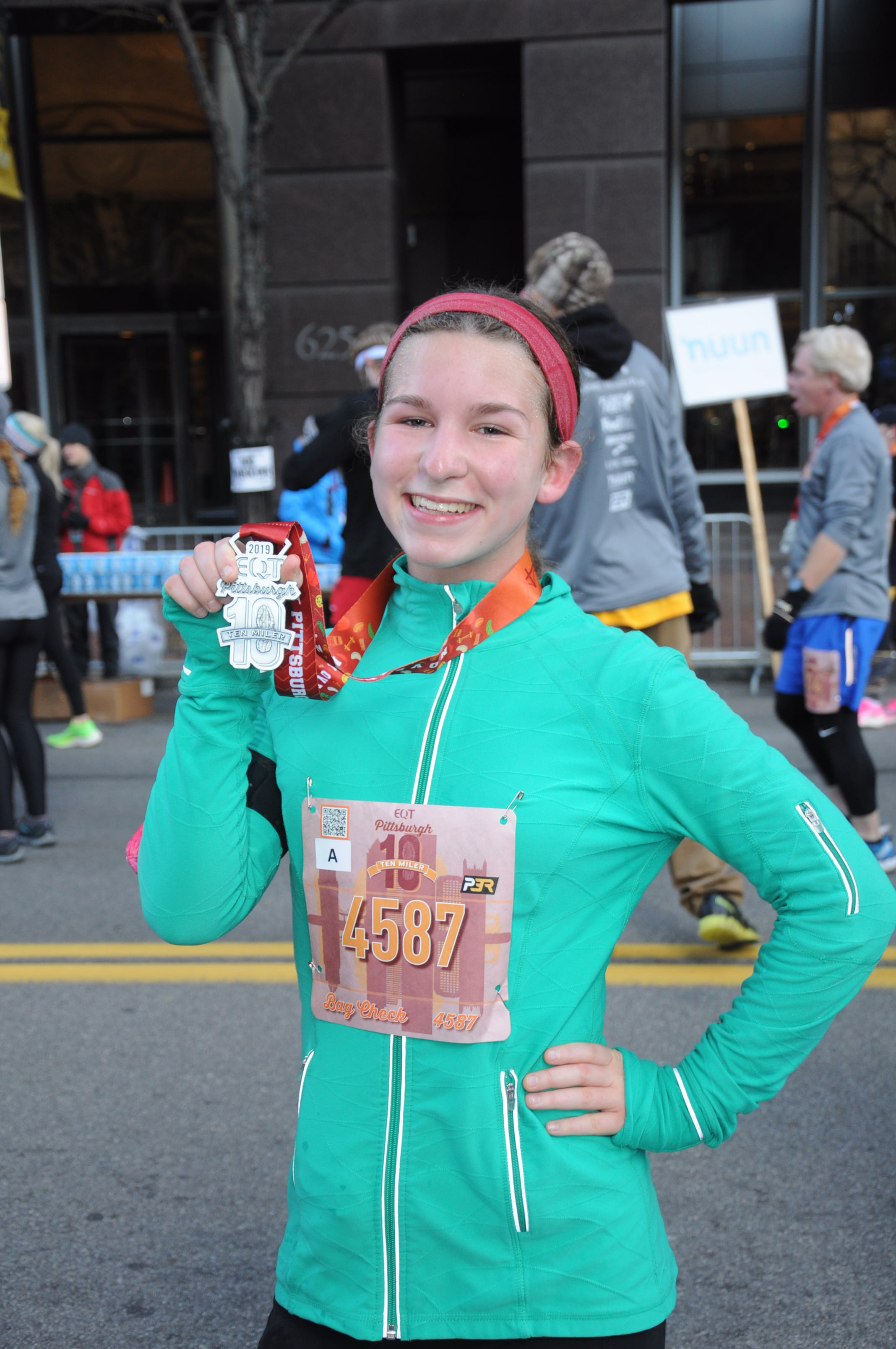 Check out the links below to all of our current content and guides!
Find the UPMC Pittsburgh Half Marathon Training plan HERE
Find the UPMC Health Plan/ UPMC Sports Medicine Pittsburgh 5K training plan HERE!
Check out our latest 4RUN2 Varsity Blog!
Once kids start the Kids of STEEL program, they stay. Having something like 4RUN2 Varsity will help to keep them running."
Get updates on 4RUN2 Varsity!
Stay up-to-date with all things 4RUN2 Varsity by joining our email list.
Sign Up