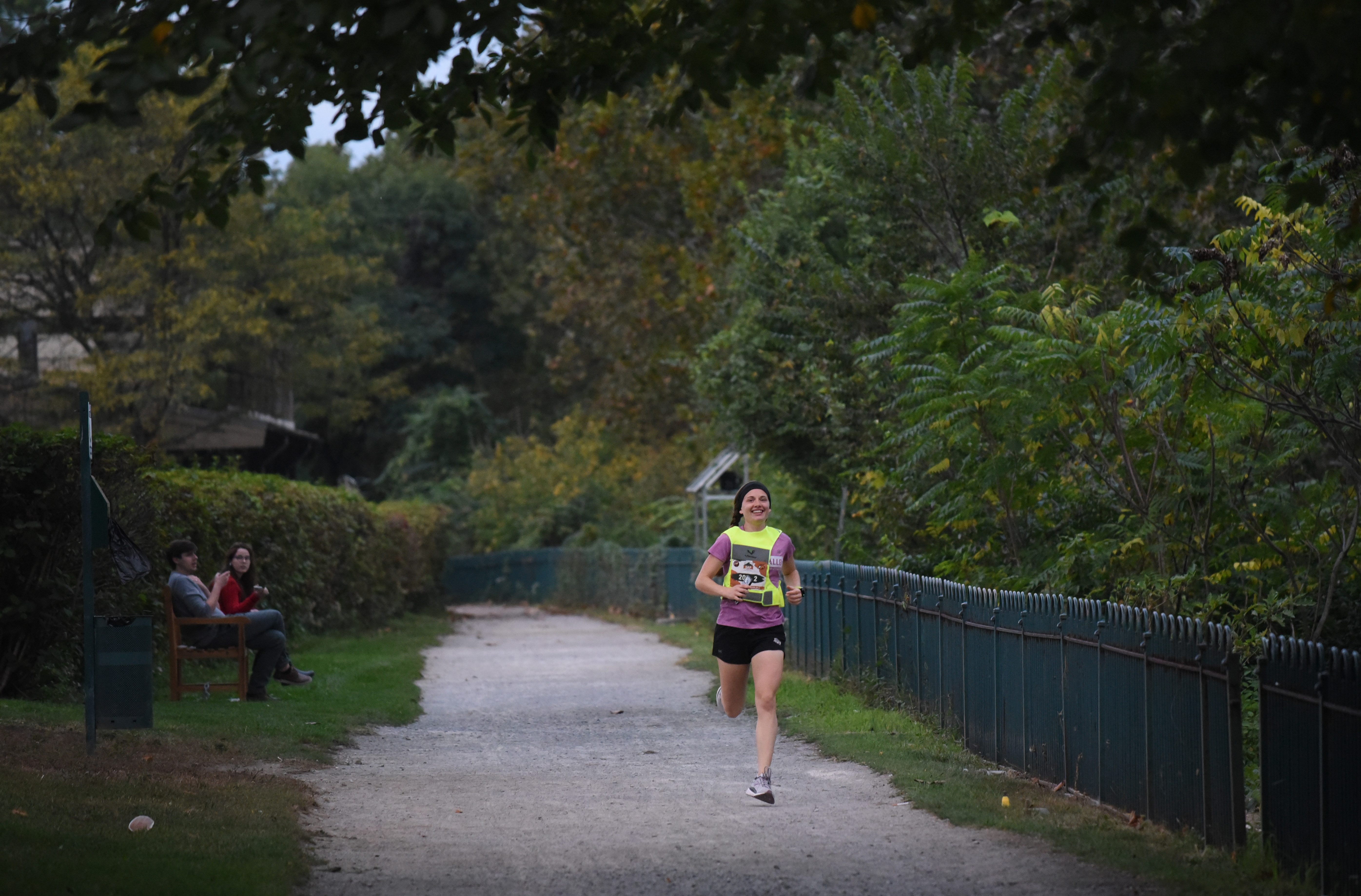 Races & Runs
GAP Relay
Congratulations to all of the 2022 teams! CLICK HERE to see this year's results.
Registration for the 2022 GAP Relay presented by UPMC Health Plan is open! Mark your calendars for October 14-15 and get your team together to run the greatest adventure relay race EVER!
We heard your feedback from 2021, and we're returning to the original course direction in 2022 (starting in Cumberland, Md., and running to Pittsburgh)! Plus, there is a one-day 40-mile adventure option for teams of 2 to 8 runners on Saturday, October 15 - so there's an option for everyone to run!
On top of a finisher's medal and a hooded event shirt, every participant will receive a swag bag filled with goodies. PLUS! Each team captain will receive a FREE pair of shoes from Brooks Running. Additionally, in pursuit of an equitable and inclusive racing event, we are honored to introduce an Open Division to the team competition. For the 2022 race, the team captain can indicate whether their team consists of all male runners, all female runners, or they are competing in the Open Division and have a mix of male, female, and/or non-binary teammates.
Do you have the grit and determination to run the GAP Relay?
The GAP Relay presented by UPMC Health Plan is an unforgettable adventure relay race. Your team will start in Cumberland, MD on October 14 and start running the 150-mile Great Allegheny Passage to Pittsburgh, PA - that's where you'll finish your adventure on October 15 and celebrate with a finishers' party like no other.
Full disclosure: this event is NOT for the faint of heart. It will challenge you and your teammates in ways you didn't know were possible, and you'll walk away from the finish line with the confidence and satisfaction of knowing you were strong enough to accomplish a goal most people wouldn't even dream of setting for themselves.
CLICK HERE to access the 2022 Interactive Course Map!
CLICK HERE to download the 2022 Leg Maps!
CLICK HERE to download the 2022 Runner's Guide!
See Last Year's 2021 GAP Relay Race Results HERE!