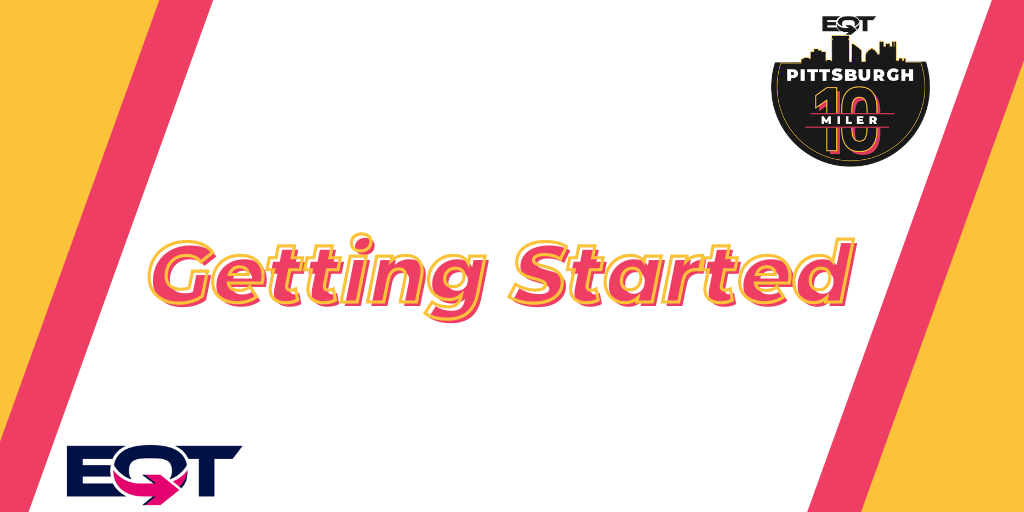 Getting Started: Training for the EQT Pittsburgh 10 Miler
09.03.20
The hardest part of anything is getting started. Work projects, homework, new habits and even fitness are all difficult to start. That being said, I want to share a couple of practical tips to help you kick start your proverbial engine. These can be used wherever you may be within your fitness journey: regardless of if you're coming back from an injury or time off, just starting your fitness journey or looking to refocus for the upcoming Virtual EQT Pittsburgh 10 Miler, these tips will help.
Plan & Commit
First, establish a plan to reach your goal(s). You need to consider three things:

1. Is my goal realistic?
Rome wasn't built in one day, nor should your plan. You should be realistic with the goals you hope to achieve as a result of your sweat equity. An unrealistic plan will only lead to frustration and unhappiness. If you're just getting into the swing of working out, perhaps your goal is to walk one mile at least 10 times throughout the month of November to complete the Virtual EQT Pittsburgh 10 Miler. The best part about the plan is that it is your plan to follow; so be honest with yourself.
2. Is my goal measurable?
Having a plan that is measurable will allow you to evaluate your performance and hold yourself accountable. No feat is too small to celebrate, so make this fun! If you have a streak going, celebrate it. If you crushed your run or walk (regardless of if you had a personal best performance), show yourself some love. You earned it! Conversely, if your performance is slipping, this allows you to reevaluate what's going on. Are you losing motivation, do you simply need a rest or self-care day, or is your goal a little too ambitious? Continue to check in with yourself, see where you are, and edit your plan if necessary.
3. Do I have a clear idea of how to achieve my goal?
It's time to zero in on your direction and resources. If you are shooting for a target time for the EQT Pittsburgh 10 Miler, research and find the perfect training plan for you. If you are looking to simply run or walk a cumulative 10 miles, determine where and when you want to achieve this. If you're planning on bumping up your mileage, prioritize those additional miles into your schedule. Some great options are waking up earlier, cutting social media or tv time, or turning your lunch break into a RUNch break! Knowing your plan of attack will help you crush your goals!
Now, it's time to commit. This commitment to yourself is the foundation of all of the work that is to follow, so it is important to be firm with this: be fully committed, and you will hit your goals! A goal without a plan is just a dream, so let's dream it, plan it, and crush it!
by Coach Derrick Shoffner