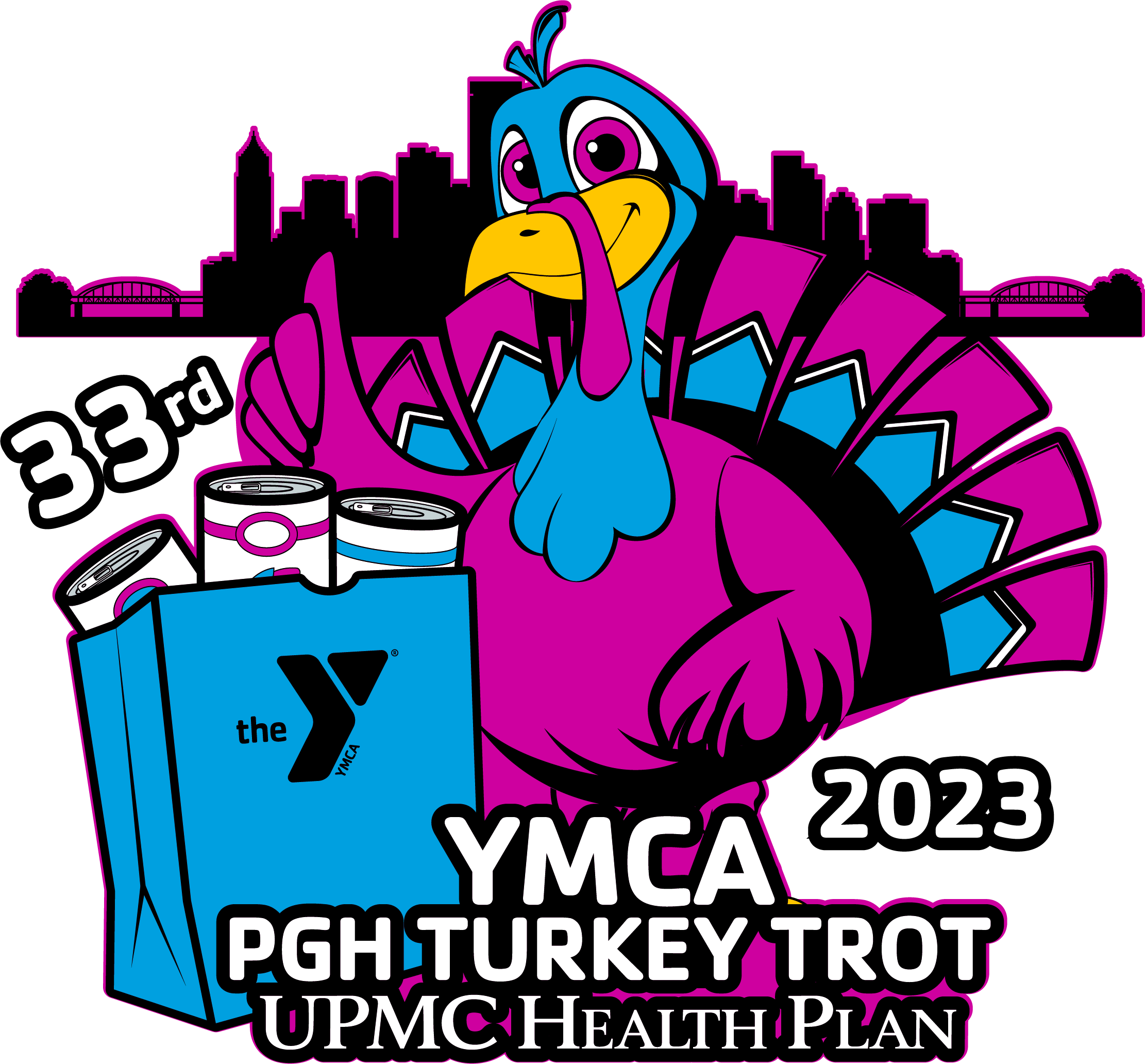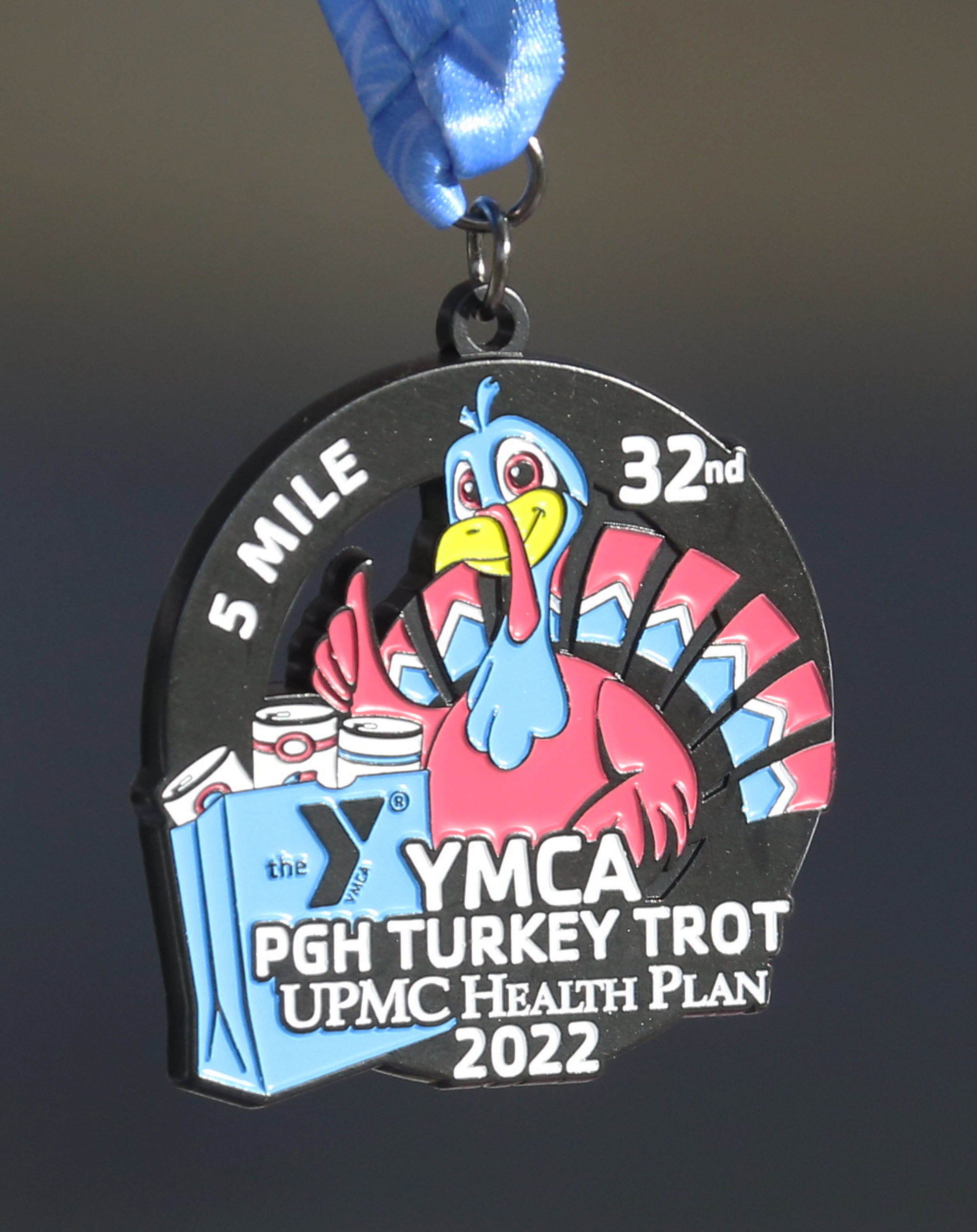 Races & Runs
YMCA Turkey Trot presented by UPMC Health Plan
🏃🦃 Join Us for the 33rd Annual YMCA Turkey Trot -A Celebration of Community and Giving! 🦃🏃
🏃‍♂️ Distances:
1 Mile Family Fun Run presented by Busy Beaver
5K presented by UPMC Health Plan
5 Mile presented by FedEx
Double Gobble (5K+5 Mile) presented by Pietragallo Gordon Alfano Bosick & Raspanti, LLP
🌟 Families Helping Families:🌟
Embrace the Spirit of Thanksgiving by Participating in a Race for a Cause
This Thanksgiving Day, lace up your sneakers and be a part of something truly special! The YMCA Turkey Trot presented by UPMC Health Plan returns for its 33rd year, and it's not just a race; it's an opportunity to make a meaningful difference in our community. As always, the YMCA of Greater Pittsburgh is focused on how we can come together as Families Helping Families to support the YMCA food pantry programs and the Greater Pittsburgh Community Food Bank. Let's make this holiday about giving back!
🎉 Exclusive Opening Day and Opening Week Pricing - Register Early and Save!
Take advantage of our special opening day pricing and opening week deals. Join us in spreading the message of community, compassion, and togetherness. Your participation will directly contribute to our efforts to address food insecurity in our region.
👨‍👩‍👦‍👦 An Event All Ages:
Registrants 4 years and younger can participate for free (registration required).
Runners aged 5-18 can enjoy a 50% discount on their chosen distance.
🥫 Food Donations: Give Back as You Gear Up!
We encourage all participants to bring non-perishable food donations to packet pickup or the race itself. Let's make this event a celebration of community nourishment, as well as a wonderful way to bond with your fellow runners and neighbors.
🌆 Community Focus:
The YMCA Turkey Trot has always been about more than just running. It's about the people we can help and our shared experiences that define our community. Join us as we come together to support one another and make a positive impact on the lives of those around us.
👶 Family-Friendly Fun:
Strollers are welcome in the 1-mile race, ensuring that families can participate together and create lasting memories on this special day.
🏅 Commemorate Your Achievement:
During the registration process, you have the option to purchase a coveted finisher's medal. All participants will receive a race shirt to proudly wear as a symbol of your dedication to the cause.
🍂 80 Tons of Impact:
Since 2020, the YMCA has distributed over 80 tons of food to local neighborhoods, reflecting our ongoing commitment to address food insecurity and uplift our community.
📣 Mark Your Calendars: November 23rd, 2023 - A Day of Giving and Gratitude
Spread the word, invite your friends and family, and let's make this year's YMCA Turkey Trot the most impactful one yet. Together, we can make a difference. Let's run, give, and celebrate the spirit of Thanksgiving!