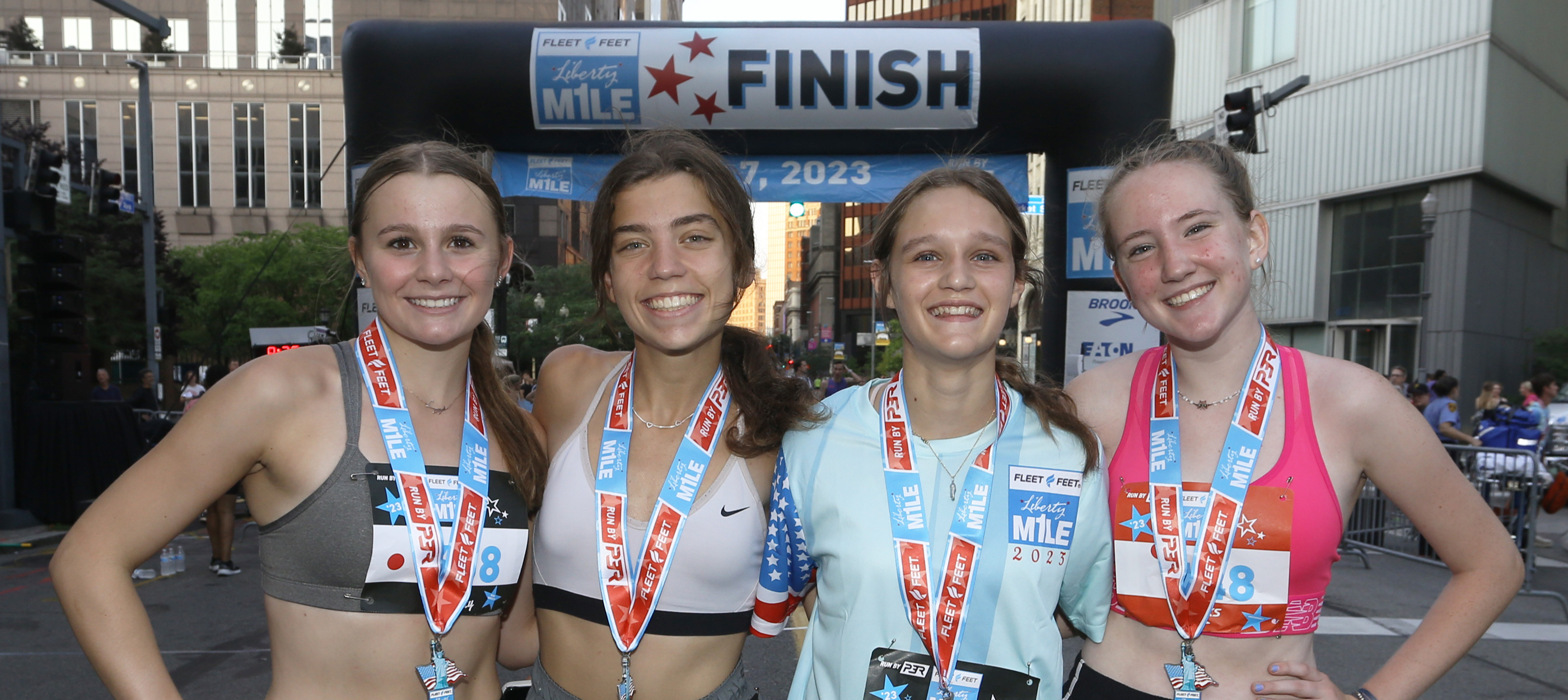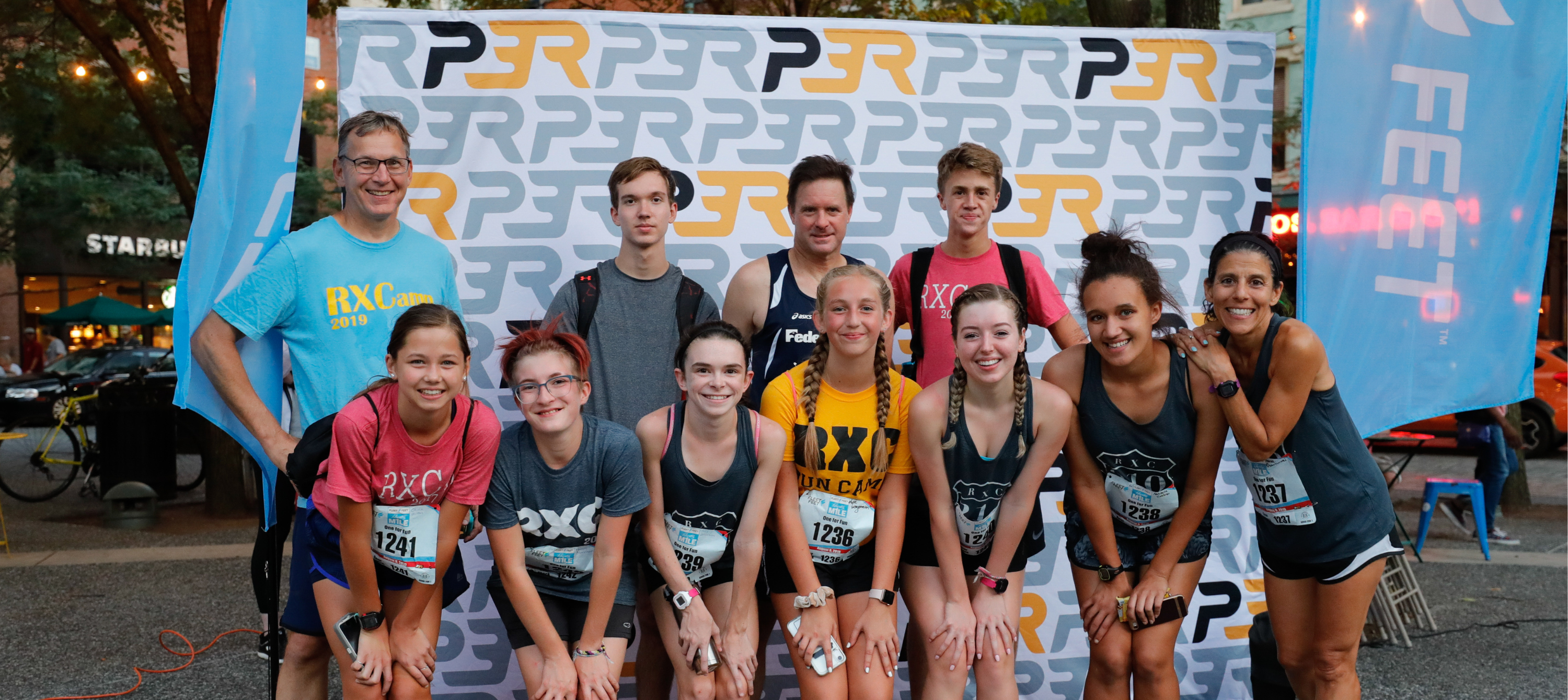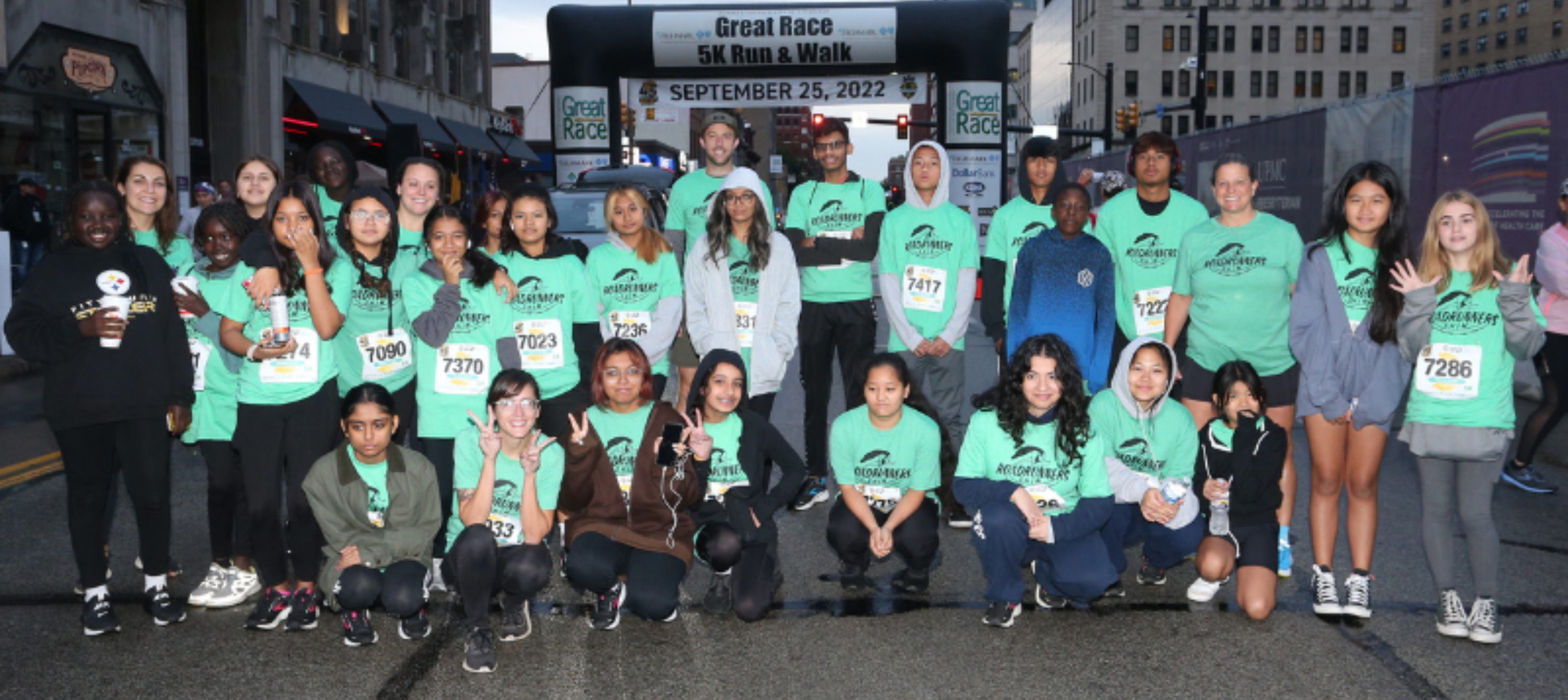 Keep
Your Friends
Your Team
Your Campus
MOVING
RUN Varsity is the P3R program designed to support, educate and encourage teenage runners. While middle schoolers aspire to run for their school's varsity team and high school runners compete at the varsity level, all teenagers are welcome at RUN Varsity events. RUN Varsity is the natural transition following P3R's award-winning youth program, Kids of STEEL. RUN Varsity does not interfere with athletes' normal school sports seasons, but in turn supplements them with summer events, grant opportunities, and educational components such as webinars, videos, and in-person events.
"Once kids start the Kids of STEEL program, they stay. Having something like RUN Varsity will help to keep them running." - Coach Steph McFerron
Apply for a P3R Movement Grant
The P3R Movement Grant is a unique grant opportunity that is open to any youth (individual and youth organizations serving students under 19 years of age) regardless of sport or activity. If you need assistance with purchasing equipment, registration fees, hosting events, or anything that will help you and/or your team MOVE, this opportunity is for you!
To apply for and learn more about P3R Movement Grants visit https://bit.ly/movementgrants
P3R Board of Directors' Scholarship
The P3R Board of Directors' Scholarship was established to recognize and support graduating high school seniors who inspire others to MOVE. This scholarship will be awarded to students that demonstrate exceptional leadership and service, both through and beyond athletics.
Recipients were selected based on a combination of school involvement, athletic participation, academics, community service, leadership and essay questions.
Congratulations to Grace Baldauff (Northgate High School), Zalayah Edwards (Fort Cherry High School), Elisabeth Ervin (Valley High School), William Flynn McCracken (West Mifflin High School) and Riley Pointkowski (Highlands High School).
The P3R Board of Directors recognized recipients during the DICK'S Sporting Goods Pittsburgh Marathon Weekend of Events VIP reception on May 5, 2023.
MOVE Together to Win a $500 Grant for Your School
Training and participating in events is a great team-building exercise and is also great for conditioning. When you register for the YMCA of Greater Pittsburgh Turkey Trot presented by UPMC Health Plan be sure to include your school name, each school with 5 or more middle and high school-aged participants will be entered into a chance to win a $500 grant for their school or program.
We saw 26 local schools register 5 or more students at last Year's YMCA of Greater Pittsburgh Turkey Trot. Congratulations to Peters Township and Plum Borough School District for winning!
Webinar with Ultramarathoner and Mental Health Advocate, Greg Nance
On Thursday, February 16, Greg Nance spoke with teenagers and answered their questions in a live webinar. In 2022 Nance took a 3,156-mile run across the United States to raise awareness of youth mental health. Struggling with depression and substance abuse as a teen, running and volunteering helped Nance get back on track. Stay tuned for more events like this.
Get updates on RUN Varsity!
Stay up-to-date with all things RUN Varsity by joining our email list.
Sign Up