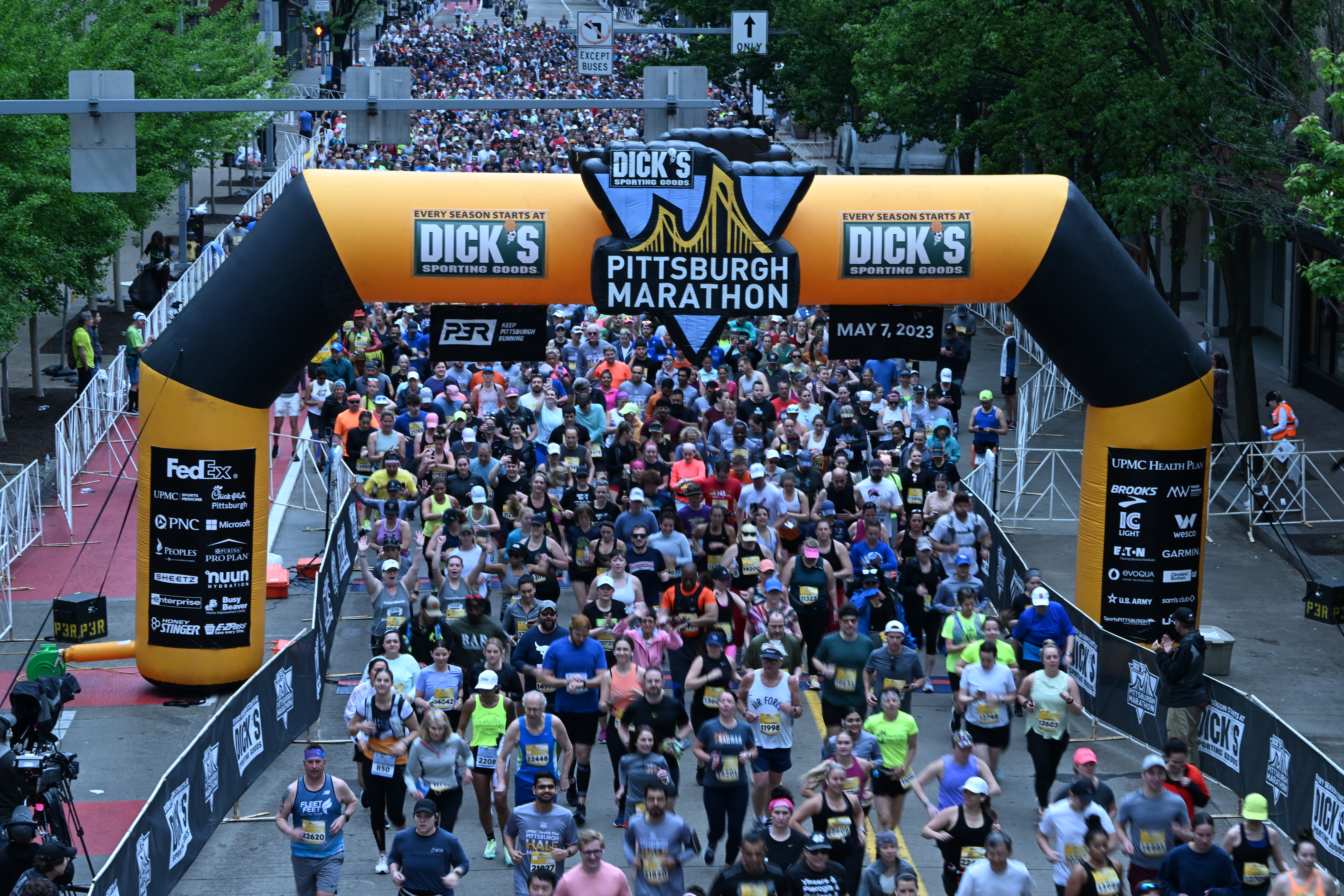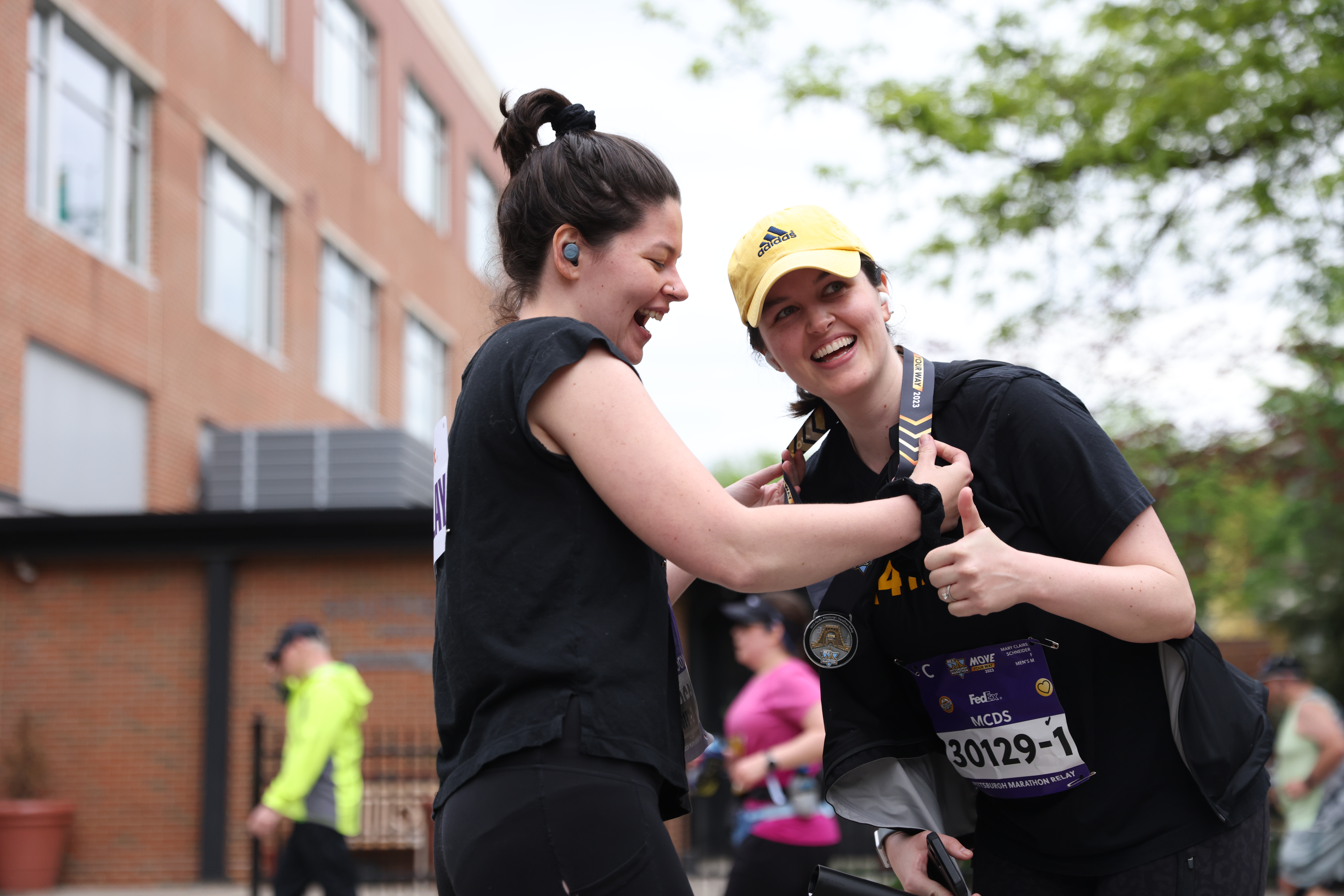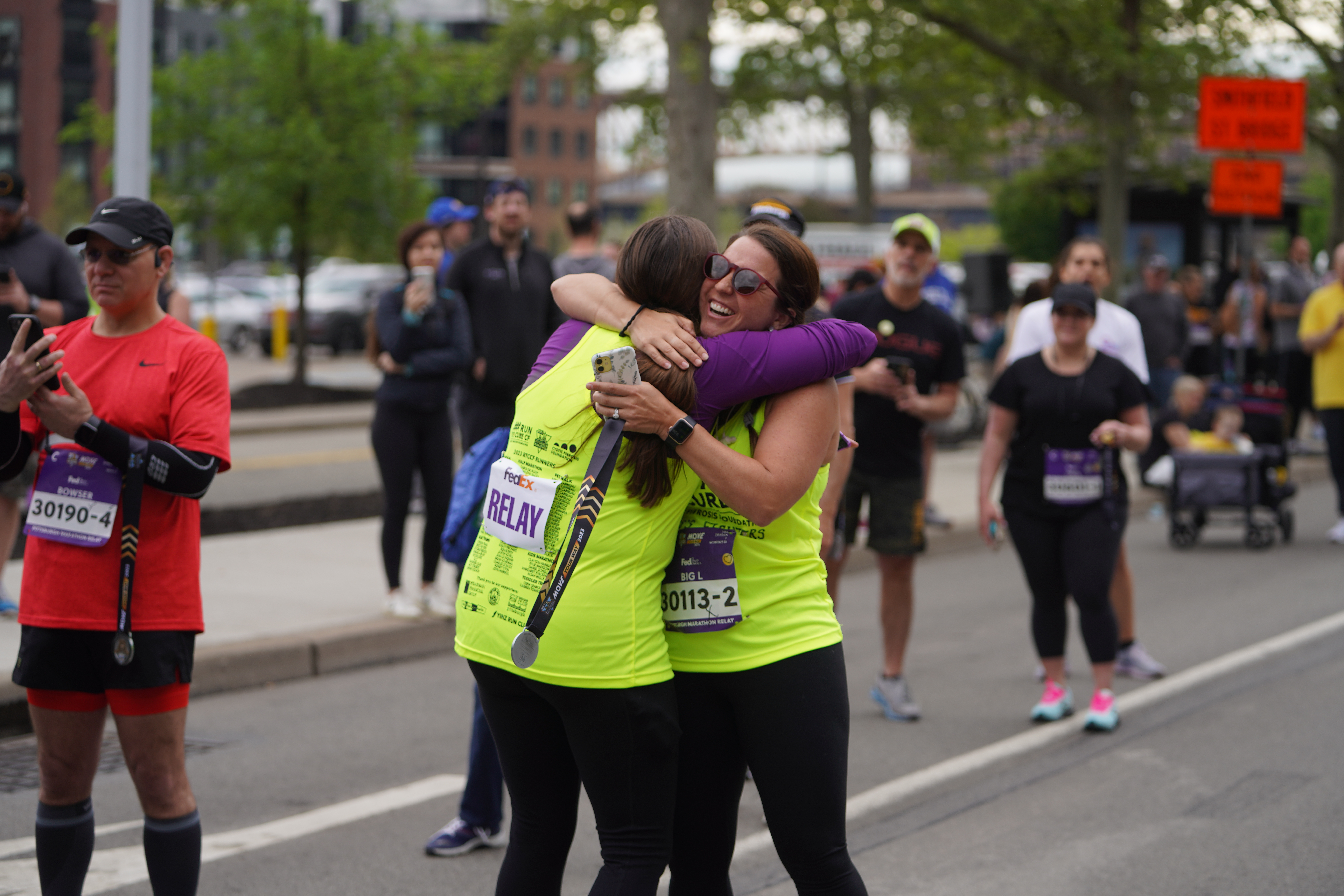 Keep
Your Company
Each Other
Motivation
MOVING
At the heart of the FedEx Pittsburgh Corporate Challenge program lies a simple yet powerful objective: to foster wellness and happiness among employees in the Pittsburgh area. We believe that a healthier workforce is a happier one, and we're dedicated to helping companies and organizations achieve just that.
Whether you represent a small startup or a large corporation, our Corporate Challenge program offers a range of opportunities to engage and inspire your employees.
Ready to take on a new challenge? Invite your employees to train for and complete some of the most iconic races in Pittsburgh, including the DICK'S Sporting Goods Pittsburgh Marathon, UPMC Health Plan Pittsburgh Half Marathon, FedEx Pittsburgh Marathon Relay, and the UPMC Health Plan | UPMC Sports Medicine Pittsburgh 5K. It's more than just a race; it's an opportunity to unite your team, build camaraderie, and achieve new heights together.
Teamwork and Motivation:
We believe that success is sweeter when shared. Our program encourages employees to work together, motivate one another, and achieve personal and team fitness goals. It's a journey of growth, support, and shared achievements.
Exclusive Benefits:
As a participant in our corporate challenge program, both employers and employees gain access to exclusive benefits. These include personalized training plans, private running seminars, training runs, and much more. We're here to equip you with the tools you need to excel.
Year-Round Engagement:
Our program runs throughout the year,. The fall is the perfect time for companies to sign up and embark on a transformative wellness journey with their employees. Start the year strong and finish even stronger!
Success Stories:
Several employees have already embarked on healthier lifestyles thanks to their company's participation in our program. Read their inspiring stories and discover the positive impact our program can have on your organization:
Getting Started:
Ready to join the Pittsburgh Corporate Challenge Program? You can take the first step for your organization by contacting P3R Team Member Kendra Snyder - our dedicated program manager. We'll guide you through the process and help you embark on a journey towards a healthier, happier workforce.
We look forward to partnering with you and your organization to create a workplace that celebrates health, wellness, and achievement. Together, we'll conquer the challenges, one race at a time.