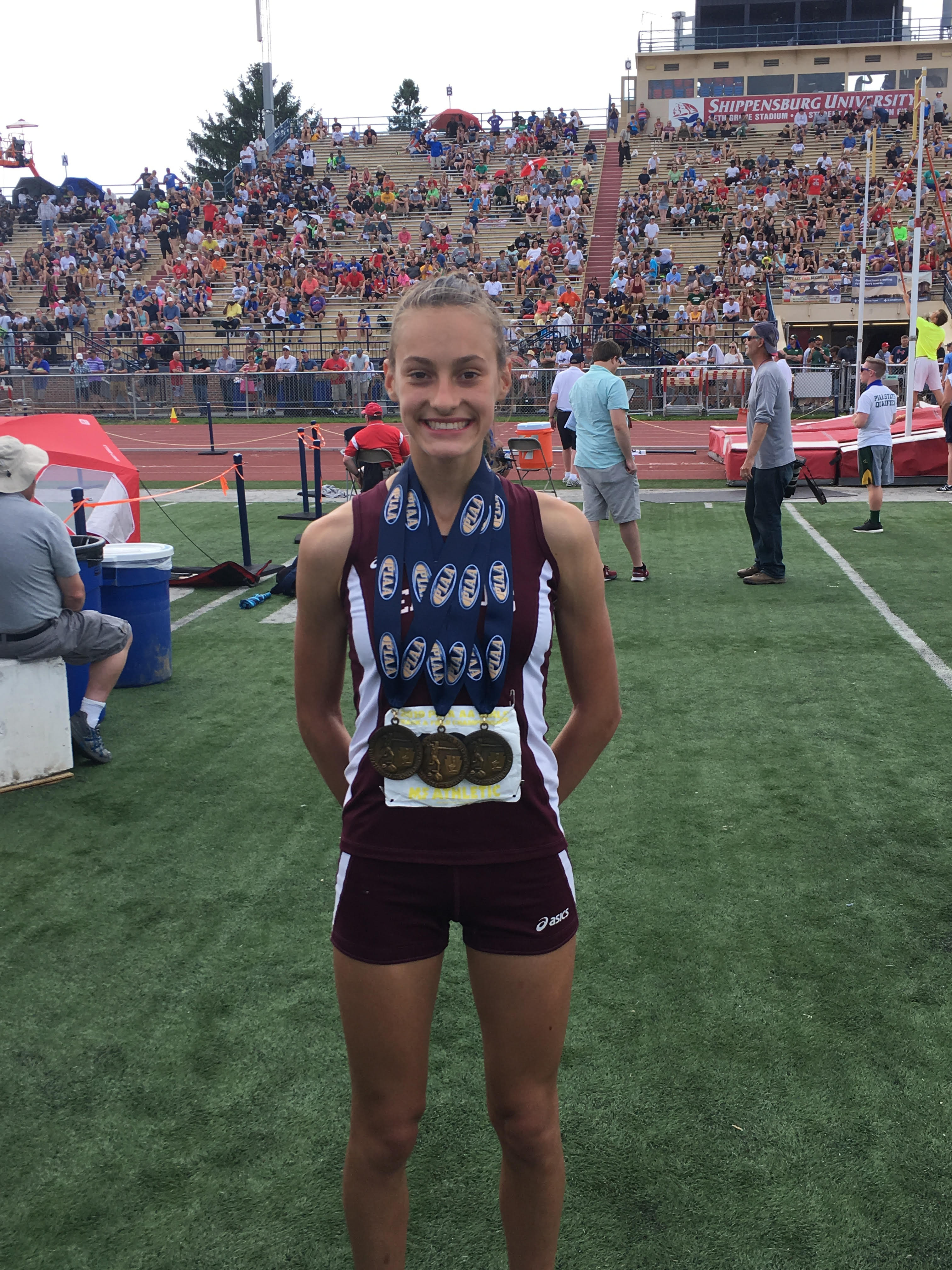 Runner Spotlight: Corinn Brewer
01.07.21
P3R is proud of local runners that work hard every day to hit their goal. It is extra special when a P3R race creates a special impact on a runner of any age and background!
Local Greensburg Central Catholic Junior, Corinn Brewer placed second at this year's WPIAL Class A Cross-Country meet, but that's not where her running ends. Corinn dreams of running professionally in Track and Field, joining the USA Olympic team, and her competitive spirit runs in the family.
Starting at the young age of five, Corinn followed in her two older brothers' footsteps and began running.
"I have been running cross country since I was 8 years old starting with the USATF cross country program. My favorite thing about running is the feeling of accomplishment after a workout or long-run and the psychological aspect of always wanting to become a better runner. "
One of Corinn's favorite memories is participating in the Fleet Feet Liberty Mile with all of her brothers, Aiden, Patrick, James, and Grant. The best part of the memory was ultimately running the streets of downtown Pittsburgh, winning her division, and holding the record for 11-year-old girls.
Corinn participated in the Fleet Feet Liberty Mile again and was able to meet some runners that have inspired her passion.
"The following year I participated and I was able to get some signatures from pro runners including Ben Blankenship and Heather Kampf. It was so awesome to meet them and remember why I want to be a professional one day."
Being on the cross-country team not only keeps Corinn moving, it drives her competitive nature and helps with time management and being well organized to fit in both practice and school-work.
Corrin also placed third at cross country states in 2019 as well as third place in the 1600, and seventh in the 800 and pole vault her freshman year at States for track and field. She is a nine-time Track and Field All-American in events including the 800, 1500, 3,000, 2K Steeplechase, pole vault, pentathlon, and heptathlon.