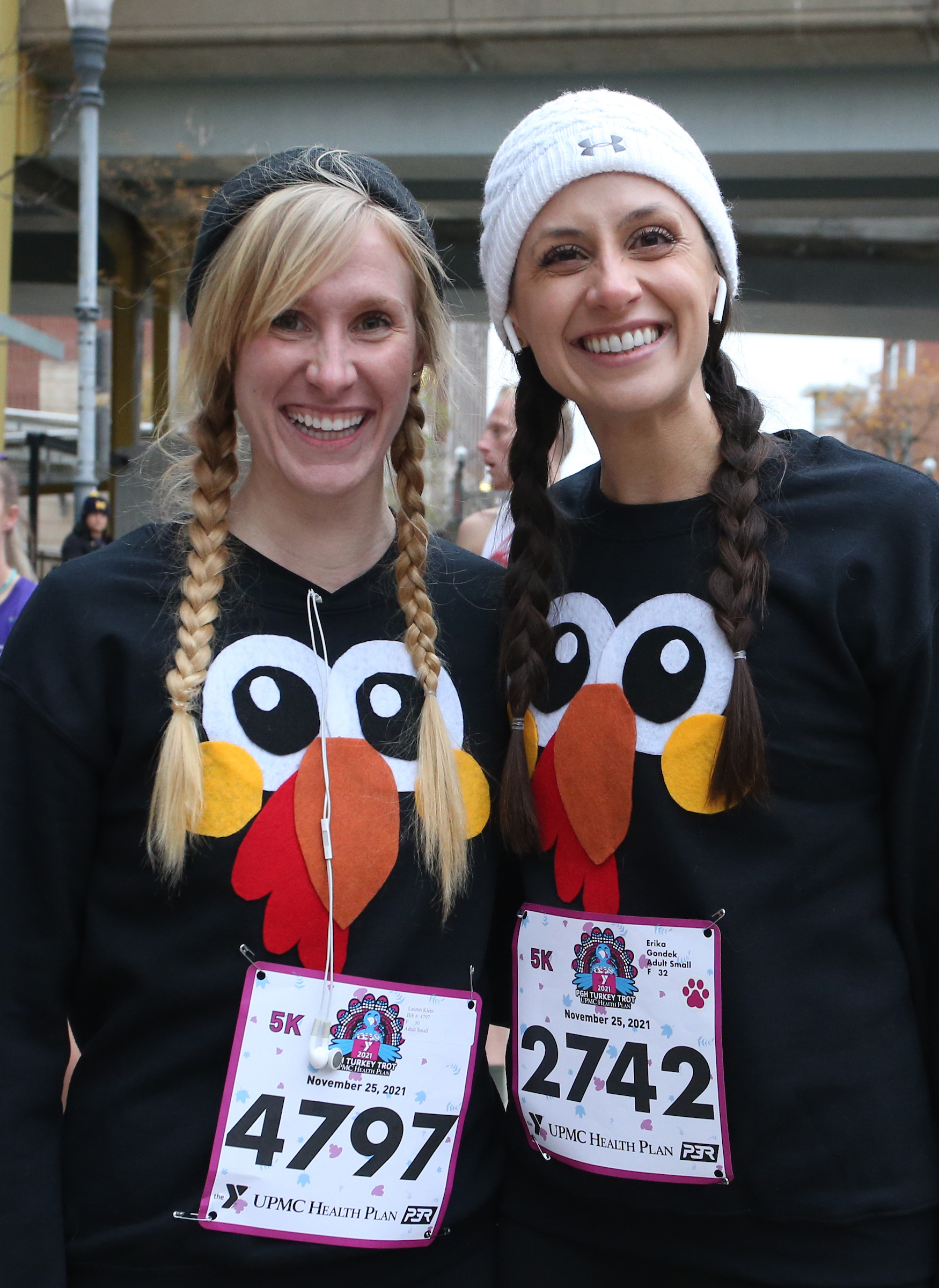 10 Reasons to Run the YMCA of Greater Pittsburgh Turkey Trot This Year
#1 There's an event for everyone, even if you aren't a runner.
With race options from a 1-Mile Family Fun Run, the 5K presented by UPMC Health Plan, the 5-Mile presented by FedEx, and the Double Gobble (5K and 5 mile) presented by Gentile, Horoho & Avalli, P.C., there is a way for everyone to have fun on race day. You don't need to be a runner or train for months to participate! This race is less about your finishing time and more about the community-wide connectedness experienced along the way.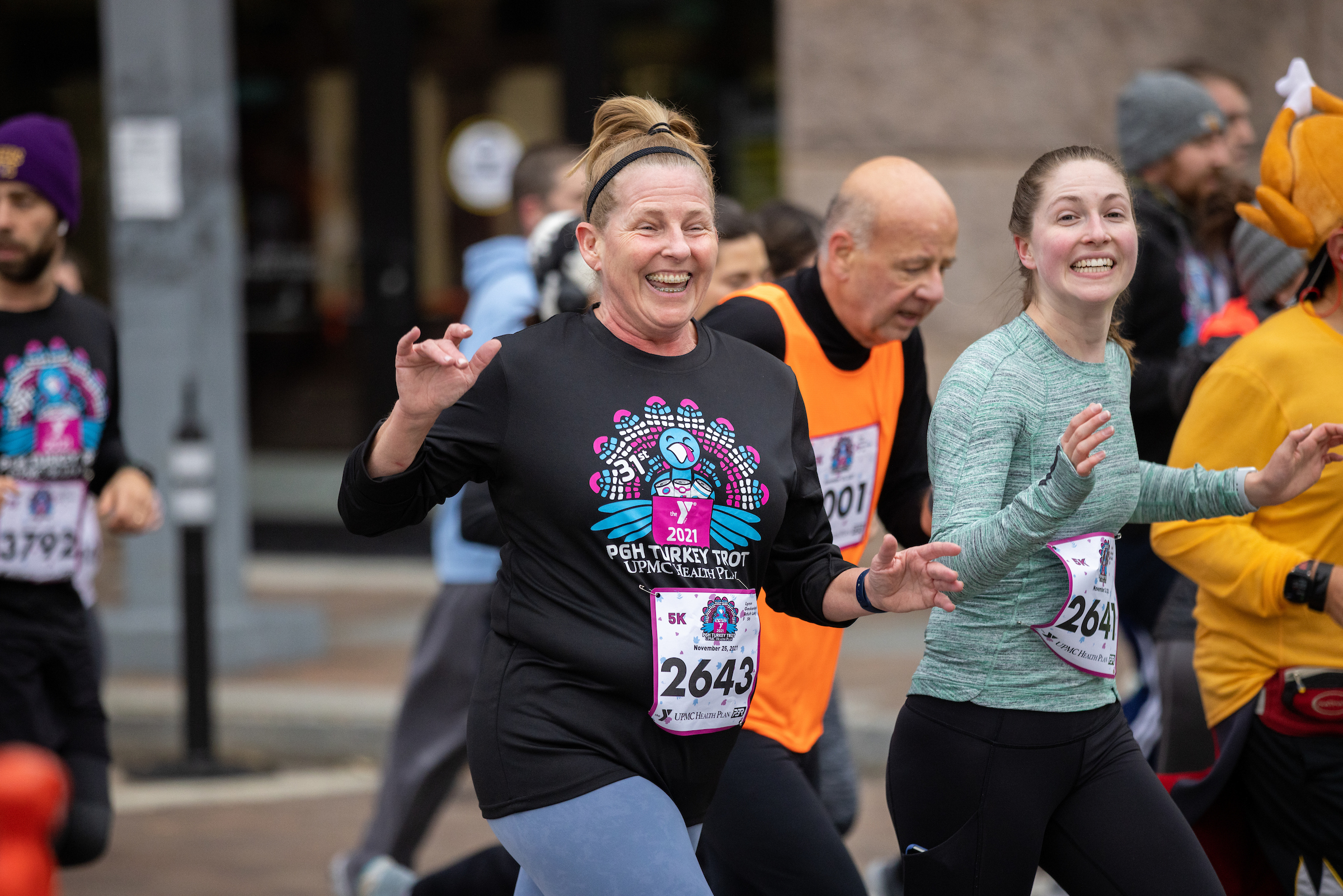 #2 It's the most popular day to race in America.
Since 2015, Thanksgiving has been the most popular day to run a race. (The second most popular day is 4th of July.) There are more than 1,000 official Turkey Trots across the country. Don't have FOMO - make sure you register and are at the start line of this year's YMCA of Greater Pittsburgh Turkey Trot.
#3 You can establish a new family tradition.
The Turkey Trot has become a longstanding Thanksgiving tradition for many families in the region. The event embraces the essence of Thanksgiving and is a chance to MOVE with close friends and family and have a feel-good moment as you cross the finish line together.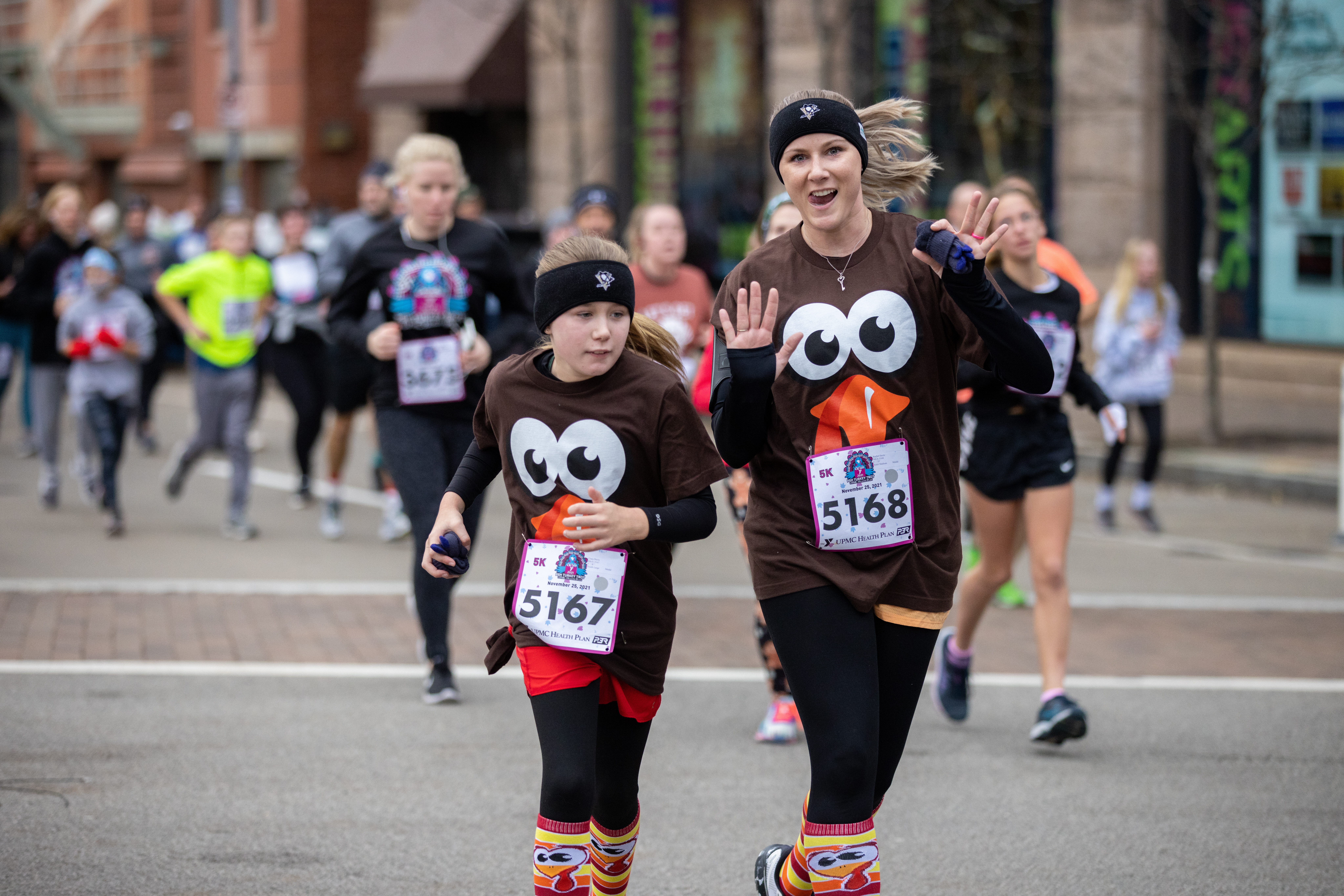 #4 Kids can register for half the cost!
Kids of all ages (the youngest ones can be pushed in a stroller in the 1-mile Family Fun Run) will love burning off some energy before the big meal. For the first time this year, participants 18 and younger can register at a discounted rate of 50 percent off!
#5 It's the best excuse to dress up as a turkey.
Dressing up as a turkey or wearing a pie hat is part of the tradition and fun of running in a Turkey Trot. Grab your turkey hat, costumes and socks and show off your inner turkey at this year's event! You just might win a special prize!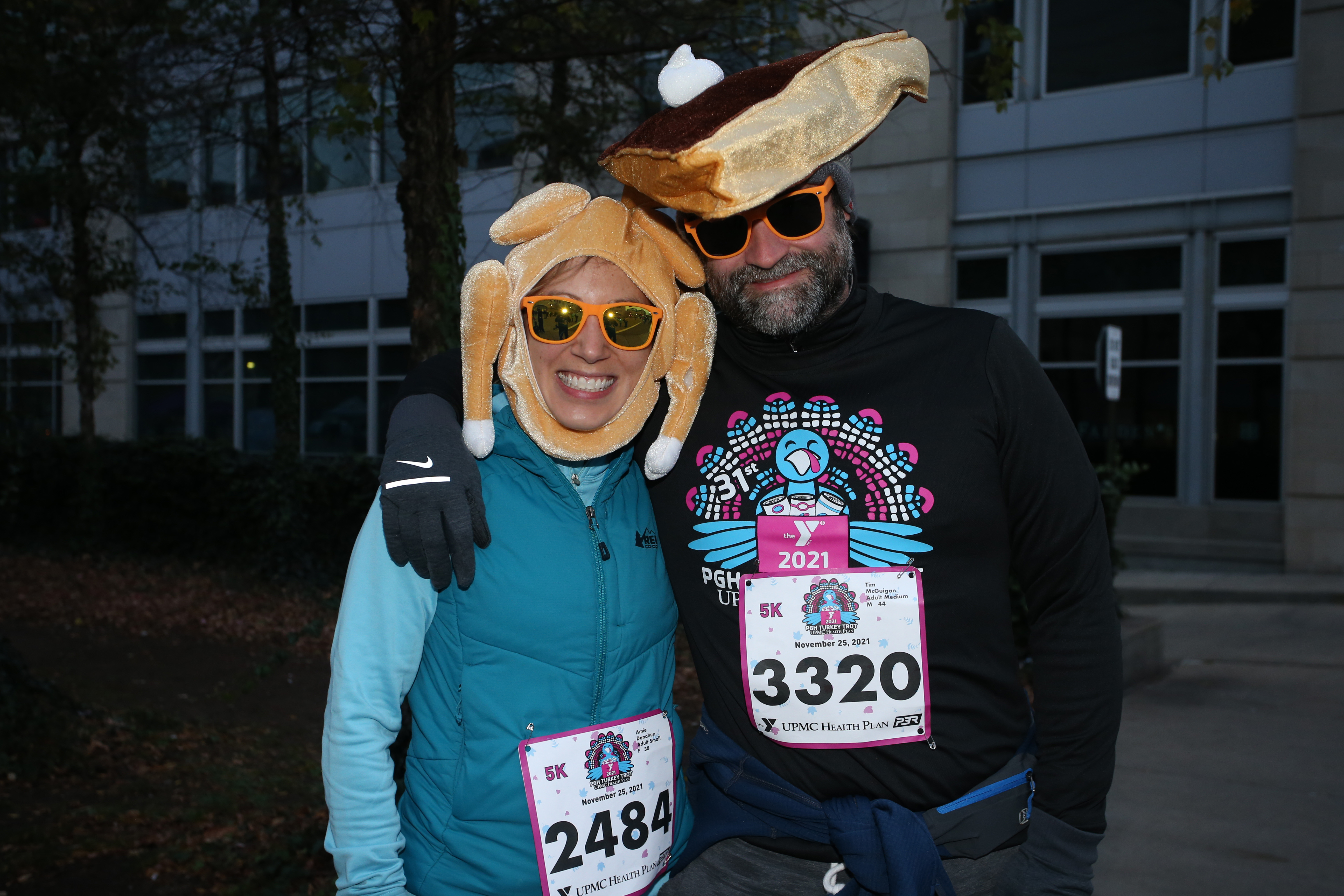 #6 It's an opportunity to give back.
This year's event once again benefits YMCA food pantry programs and the Greater Pittsburgh Community Food Bank. Since March 2020, the YMCA of Greater Pittsburgh has distributed approximately 80 tons of food in local neighborhoods as part of its work with the food bank and other local partners to fight food insecurity in our region. You can help even more by bringing your non-perishable food donations with you to packet pickup or on race day!
#7 Do it for the bling!
All participants will receive a race day shirt and you also have the opportunity to purchase a medal, too!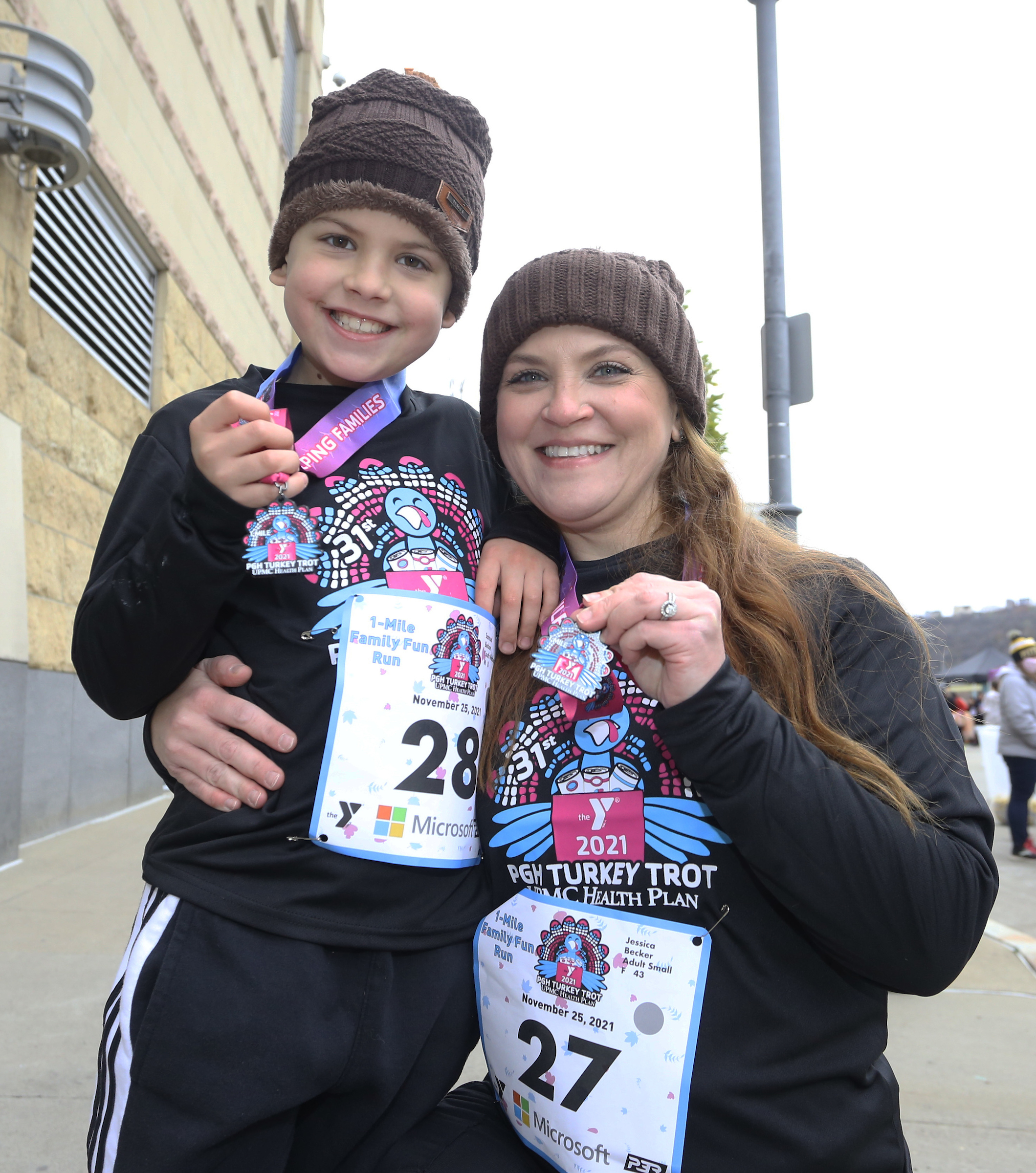 #8 You can show off your endurance and attempt the Double Gobble.
If you want to show off your endurance and run both the 5K and 5-Mile races, then sign up for the Double Gobble presented by Gentile, Horoho & Avalli, P.C. Participants in this challenge will receive an official race fanny pack to celebrate their dual 5-mile and 5K efforts!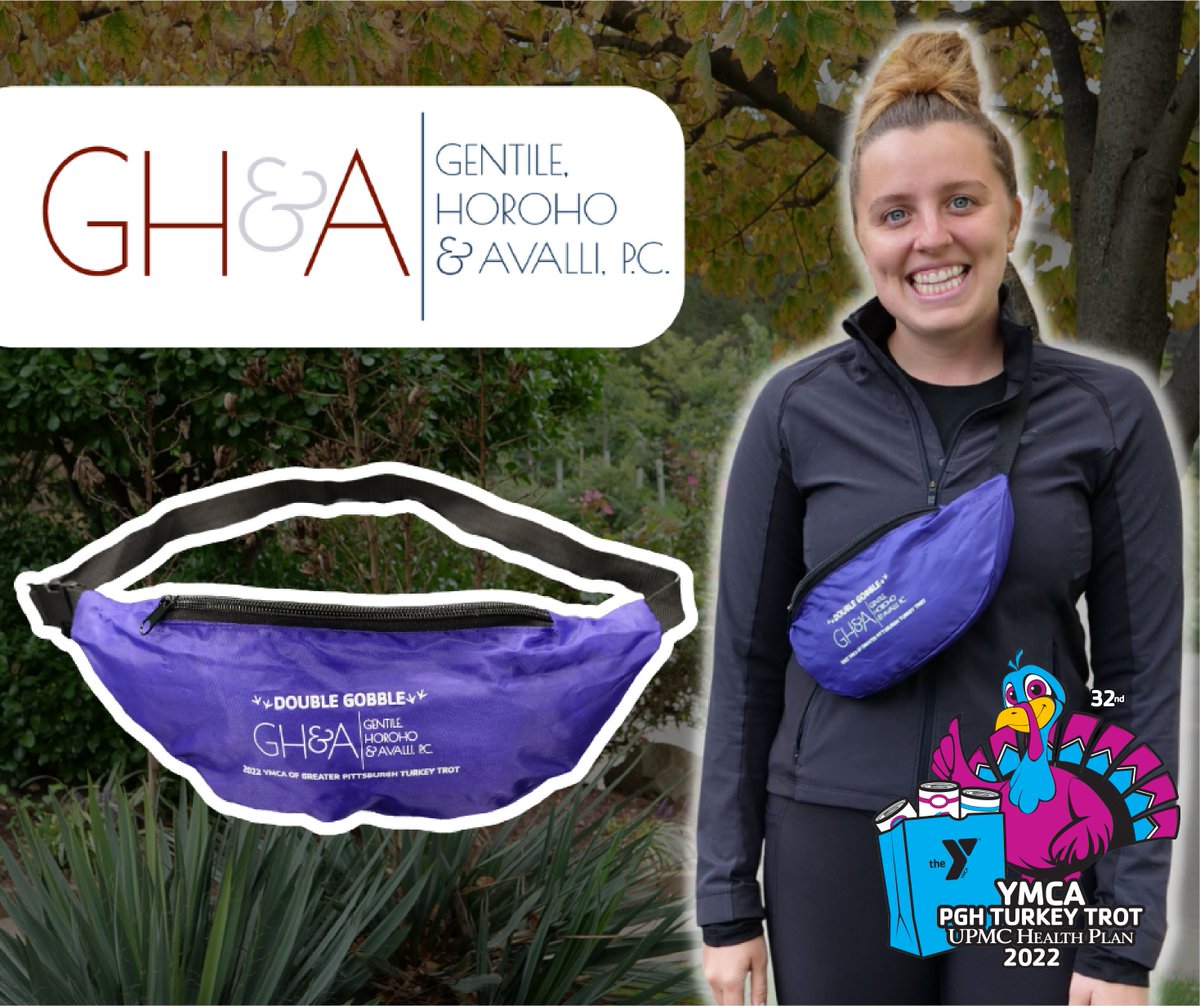 #9 You'll start your holiday with endorphins.
With traveling, endless food prep, and family togetherness, the holiday can be stressful. Start your Thanksgiving morning at this year's Turkey Trot and you are guaranteed to have a feel-good, active start to your day.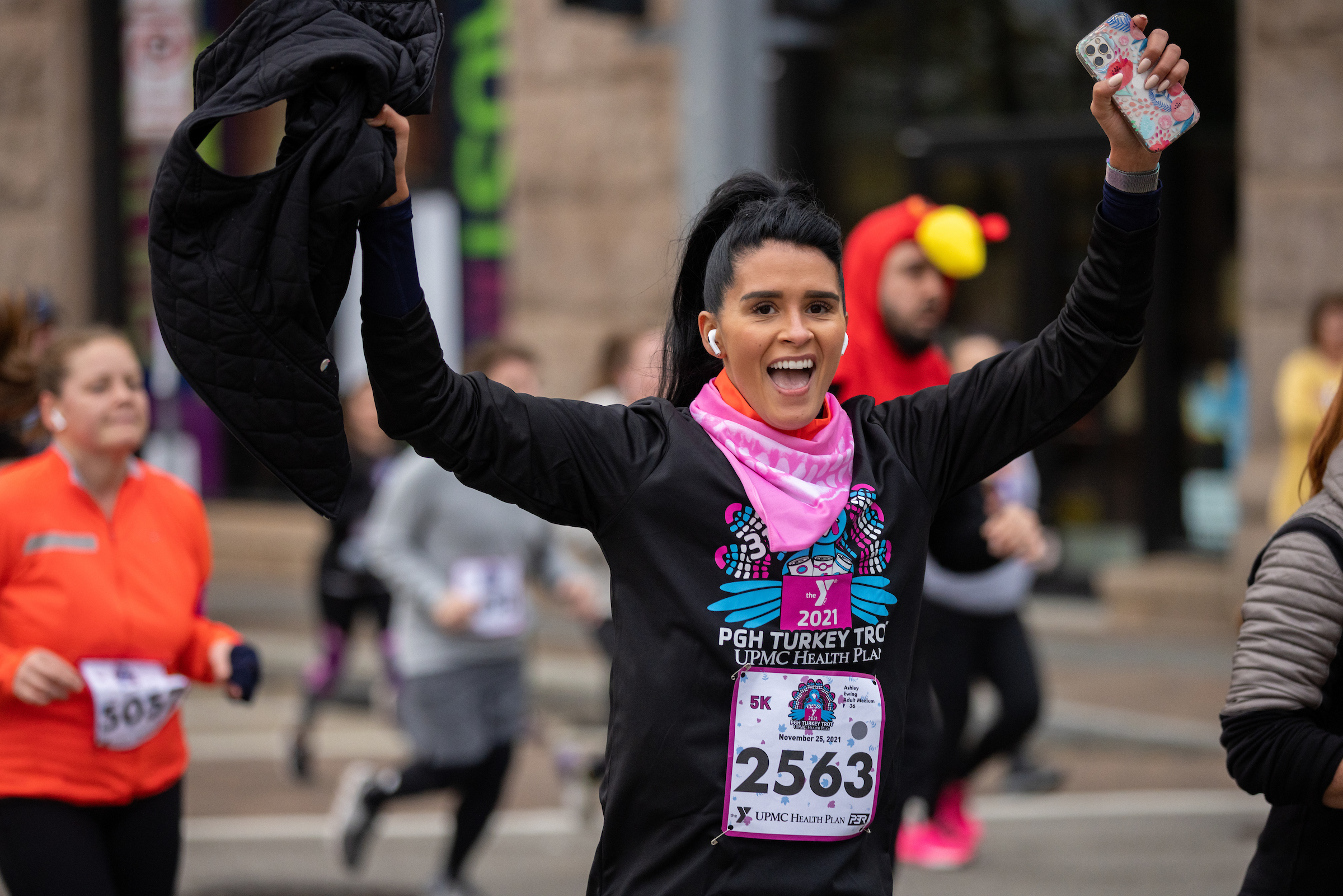 #10 Can't make it in person? Run virtually.
Traveling out-of-town this year? Too busy recreating Grandma's famous pumpkin pie from scratch? You can still participate virtually and complete the race wherever you will be or even wait until Black Friday (another great day to run!) to log your miles.