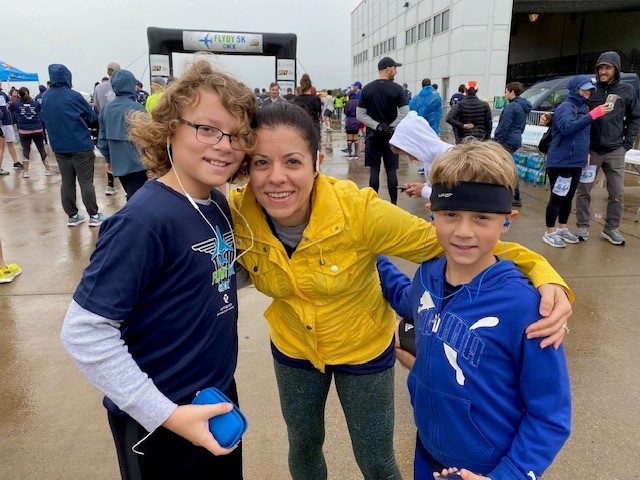 5 Things for Families to Look Forward to at the 2023 FlyBy 5K and 2-Mile Fun Run/Walk Presented by CNX Resources
08.09.23
Here are the top things that this year's participating families are looking forward to at this year's event.
The 2023 FlyBy 5K and 2-Mile Fun Run/Walk presented by CNX Resources is your family's chance to race the runway! This family-friendly race on Sept. 16 makes it possible for everyone to race the runways and earn their wings! There are two options to participate: the 5K (a timed 3.1-mile course) and the 2-Mile Fun Run/Walk (untimed), so there's something for everyone.
Here are the top things that this year's participating families are looking forward to at this year's event.
#1 The one-of-a-kind experience on the runway
"We love to travel and use Pittsburgh as our home airport, so we were very excited to see that there was a 5K being held there! We are most looking forward to the unique view of the airport. This is especially the case for Ethan who aspires to become a pilot." - Janell Mace
#2 Seeing all the aircraft and equipment up close
"This will be our third year in a row participating in the race as a family. It's our favorite race of the year. There's so much to see and such a fun atmosphere as you're running. When we realized running the 5K meant getting even closer to the planes, the boys made it their goal to be able to run in the 5K the following year. We did the 5K in 2022 and both boys ran it without any trouble. Definitely seeing all the planes and vehicles along the way and everyone cheering us on motivated them and made it easier for them to keep going. My youngest son kept pace with me, and he said, 'Mom, it's just so fun to see all the planes!'" - Jennifer Polasky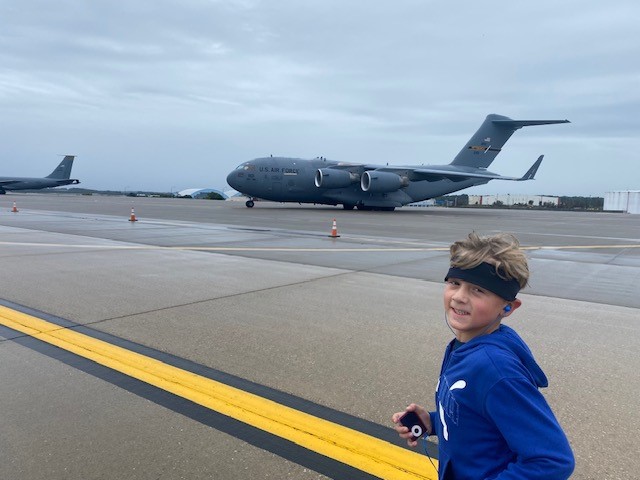 #3 Letting the kids' excitement motivate you
"My children get extremely excited at these events and that is what drives me to keep doing them. I typically walk the race with my children while my husband runs them. When my kids see their dad post-race, hear that he crossed the finish line and see his medal, they radiate with pride (thinking that their dad won the whole race, haha)." - Samantha Robb
#4 The pre- and post-race activities
"My daughters love visiting all the booths before and after the race! After being away from Pittsburgh for a few years, we really appreciate the city and the people. Pittsburgh is a one-of-a-kind city, and we truly enjoy being a part of the running community!" - Theresa Galati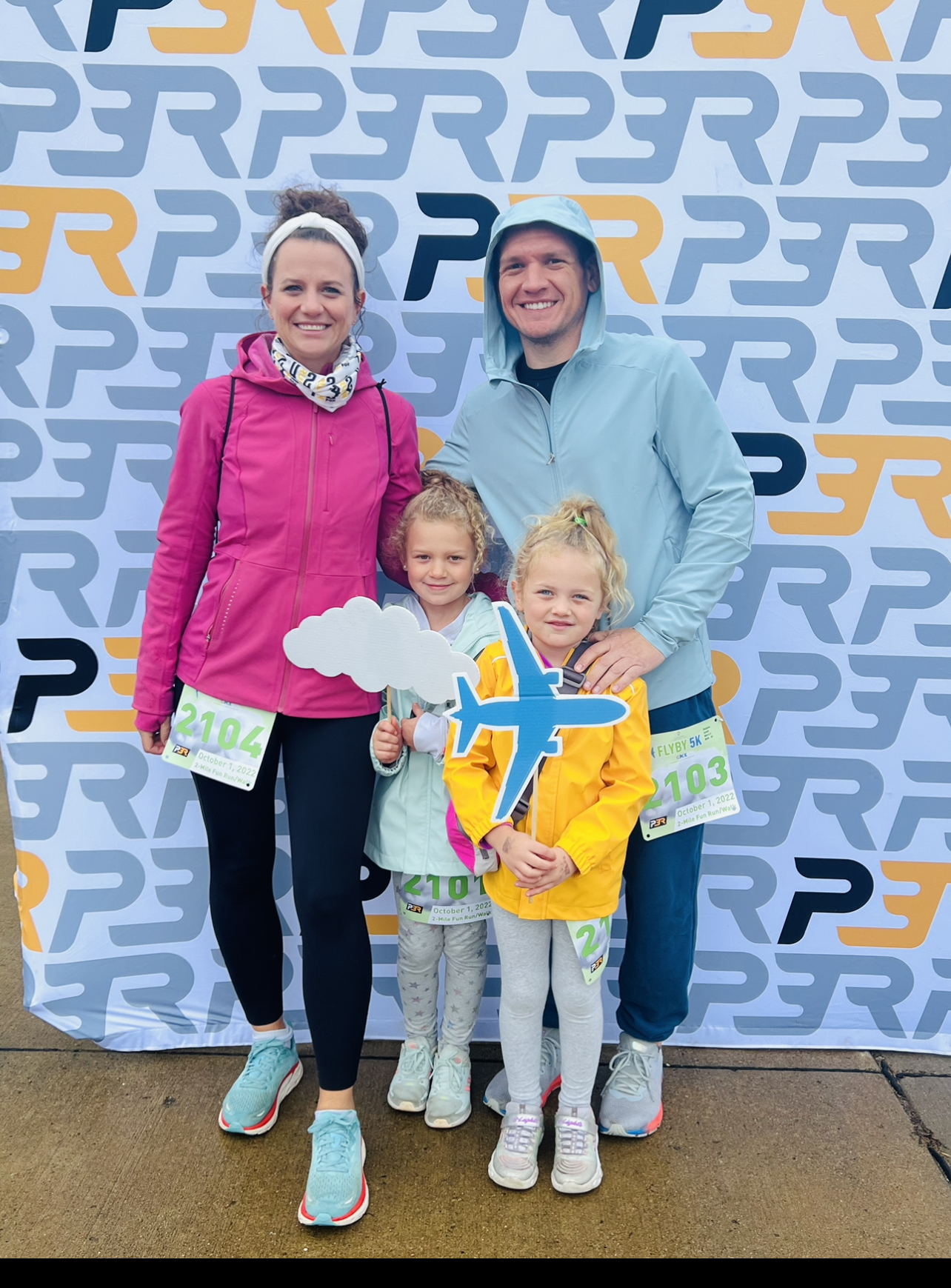 #5 Crossing the finish line together.
"There is no greater satisfaction than crossing the finish line together. We are constantly motivating each other as we run. The kids are so proud of themselves after accomplishing a race, no matter how short or long the race is. The adrenaline is high, so what a beautiful way to bond with your kids." - Julie Petrie
Register your family today for the 2023 event. (Both courses are stroller-friendly, and children 4 years and younger can register for free!)