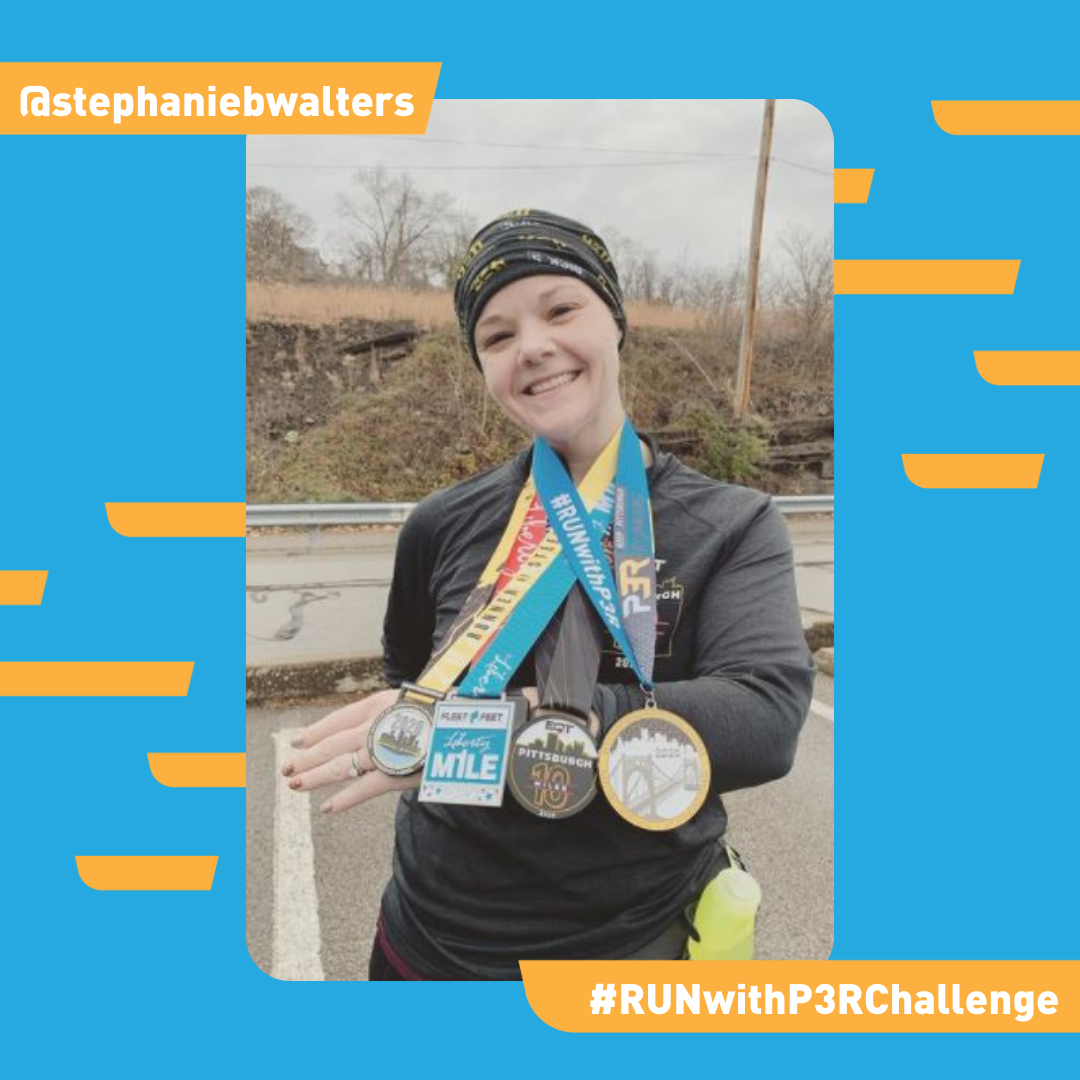 All City. No Limits. 4RUN2 Varsity.
09.15.20
All City. No Limits. This is the spirit behind P3R's newest opportunities for teens: 4RUN2 Varsity.
All City. No Limits. This is the spirit behind P3R's newest opportunities for teens: 4RUN2 Varsity. There are thousands (actually, like almost 50,000 kids) of kids who have ran with Kids of STEEL since its inception. To help them on their path to becoming Runners of STEEL, we are introducing 4RUN2 Varsity. But if your course is starting here: let's go!
Here is what we are about.
Race day is for everyone. At the start line, on the course, and coming across that sweet, sweet finish line are RUNNERS! Each different from the next. From all walks of life, from first-timers to pros, each driven by a very personal motivation, we run as one because it means something big to us. Kids and youth are not excluded for this. 4RUN2 Varsity is the resource for middle and high school runners to get ready for race day, no matter if you are trying something new or if you are trying for a PR and everything in between. 4RUN2 Varsity is designed for both new and experienced teen runners. We inspire any and all to run with us. "Running strips away everything and evens the playing field. Everyone starts at the same start line." - Steph, Kids of STEEL Coach.
Running is awesome. We are all home figuring out how to stay healthy. Running has helped a lot of people in this current time, especially in managing stress, staying active without the gym or sports, and discovering new interests.Connect with your friends and family or do something just for you. Workout with 4RUN2 Varsity, check out Instagram and youtube for workouts and connect on Strava. Show us how you stay active. Also, when you register for a P3R race, like the upcoming EQT Pittsburgh 10 Miler, you will receive a FREE training plan. Yes, it is 10 Miles, but it is worth it. You should see the swag. It is also about going at your own pace and feeling that sense of accomplishment, too.
Goals. Goals. Goals. We look forward to race day! In person or virtually, it motivates us to keep moving forwarding. Set a goal, work on it, get a medal. We love it. There will be lots of ways to engage on social media and on race day, so we want to help cheer you on!
Get involved or give back. Do you need volunteer hours? Does your team need to raise money? We can help. Mini volunteer grants are available and we can provide students with volunteer certificates. Visit our web site to learn more. Do you have a cause that is close to your heart? Are they part of the Bank of America Run for A Reason program? Run to raise money and receive a free registration! Learn more at HERE.
Fun. Because why not? The road to race day is challenging, but it is fun. Run with your mom, your team, your best friend. Train and have fun. Plus, we make race day big. It is an unforgettable experience. We are so excited to run with YOU! Be sure to follow us on social for updates, and we'll see you at the start line.