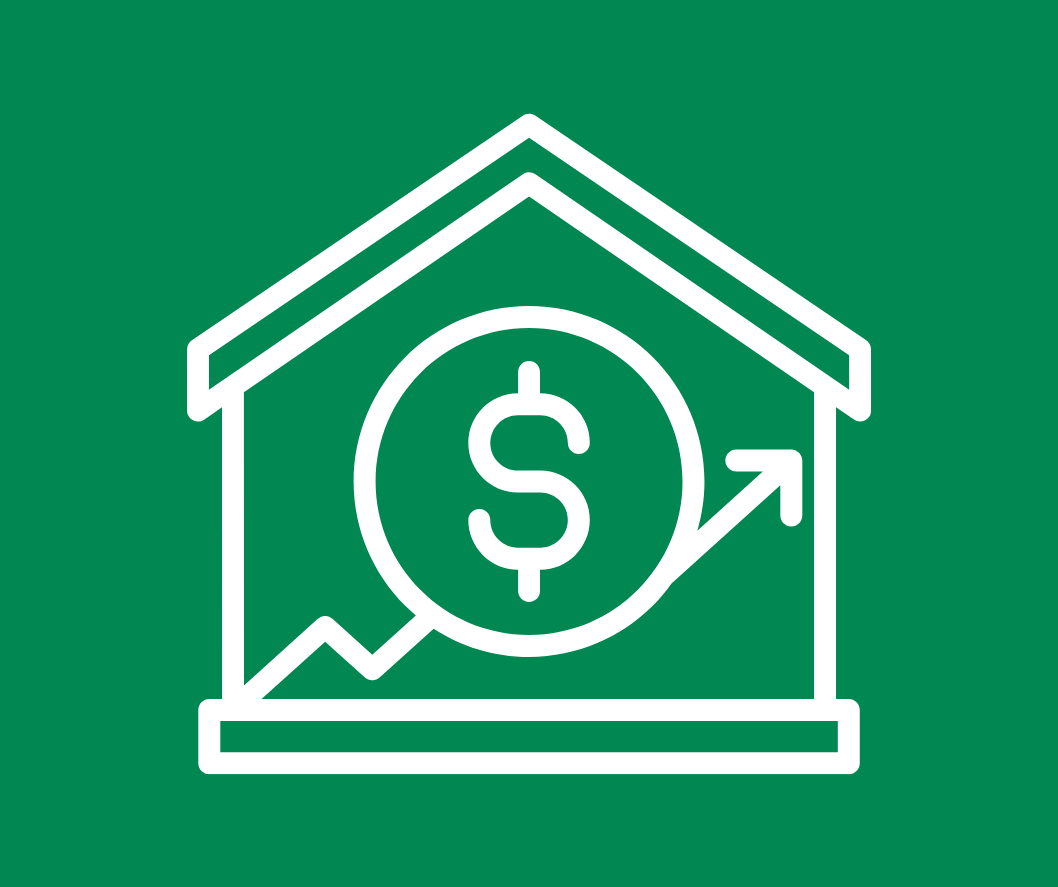 Financial Considerations When Remodeling Your Home
03.15.23
Home renovations can enhance your living space and raise the value of your home, but they also come with many decisions and potential pitfalls. If you're considering a home renovation, keep these tips in mind.
Set a realistic budget
Know how much you can spend before you ask for the moon. Remodeling projects are notorious for running over budget. Once the work begins, your contractor may discover problems lurking behind walls and floors. A simple job can become complex due to unforeseen water damage or foundation issues. To accommodate budget creep, set your budget at the low-to-mid range of what you can afford.
Save up for your project
Home remodels can cost tens of thousands of dollars. In our current economy, raw materials are more expensive than ever due to supply chain issues. Plus, interest rates have risen with inflation, adding to the cost of financed projects. You'll need to be prepared to make a down payment (ranging from 10% to 50% of the total estimated cost) when you sign a contract and progress payments as the work is completed and approved by you. The most cost-effective way to pay for a project is to use savings rather than a loan. Don't be tempted to use credit cards, which will inflate your total costs unless you pay off the balances on time and in full. If you must finance your project, shop for an affordable home equity loan. Select a lender with the most attractive interest rates, fees, and repayment terms.
Consider how your plans will impact your home's resale value
In general, kitchen and bath remodels lead the list of value-add projects. Many other home enhancements provide only a nominal return on investment. – and some can even lessen your home's resale value. For example, few home buyers are willing to pay a premium for high-end upgrades such as a fancy wine cellar or extravagant landscaping. Installing a pool, particularly in regions that don't enjoy year-round sunshine, can make your home harder to sell down the road. At the end of the day, it's not only about the money—projects that don't add to resale value may still be worthwhile if the changes make you happy and you plan to stay put long enough to enjoy them. Just be sure to consider the downstream financial impacts before you make any decisions.
Choose a reputable partner
It's imperative to find a licensed and insured remodeling contractor who delivers quality work, on time and within budget. Ask people you trust for referrals. Interview multiple contractors and check their references and affiliations with local building associations. Expect written bids with detailed project cost estimates. Make sure you know who is responsible for obtaining and paying for local inspections and permits. The contract you sign should specify agreed-upon materials and describe the process for change orders and other contingencies.
Keep good records
Maintain a paper trail to account for project expenses. Provide your tax preparer with receipts for energy efficient home improvements that may qualify for tax credits. Get receipts for all payments to your contractor, whether made by check, credit card, or cash. Organize receipts, warranties, and manuals in an electronic or physical folder. These can come in handy for maintenance and repairs. They also help justify a higher asking price when you put your house on the market.
Dynasty Financial Solutions is a financial advisory practice of Ameriprise Financial Services, LLC. in Hermitage, Pennsylvania. To contact Dynasty Financial Solutions please visit Dynasty Financial Solutions' Website.
Investment advisory products and services are made available through Ameriprise Financial Services, LLC, a registered investment adviser.
Ameriprise Financial and its affiliates do not offer tax or legal advice. Consumers should consult with their tax advisor or attorney regarding their specific situation.
Investment advisory products and services are made available through Ameriprise Financial Services, LLC, a registered investment adviser.
Investment products are not insured by the FDIC, NCUA or any federal agency, are not deposits or obligations of, or guaranteed by any financial institution, and involve investment risks including possible loss of principal and fluctuation in value.
Ameriprise Financial Services, LLC. Member FINRA and SIPC.
© 2023 Ameriprise Financial, Inc. All rights reserved.