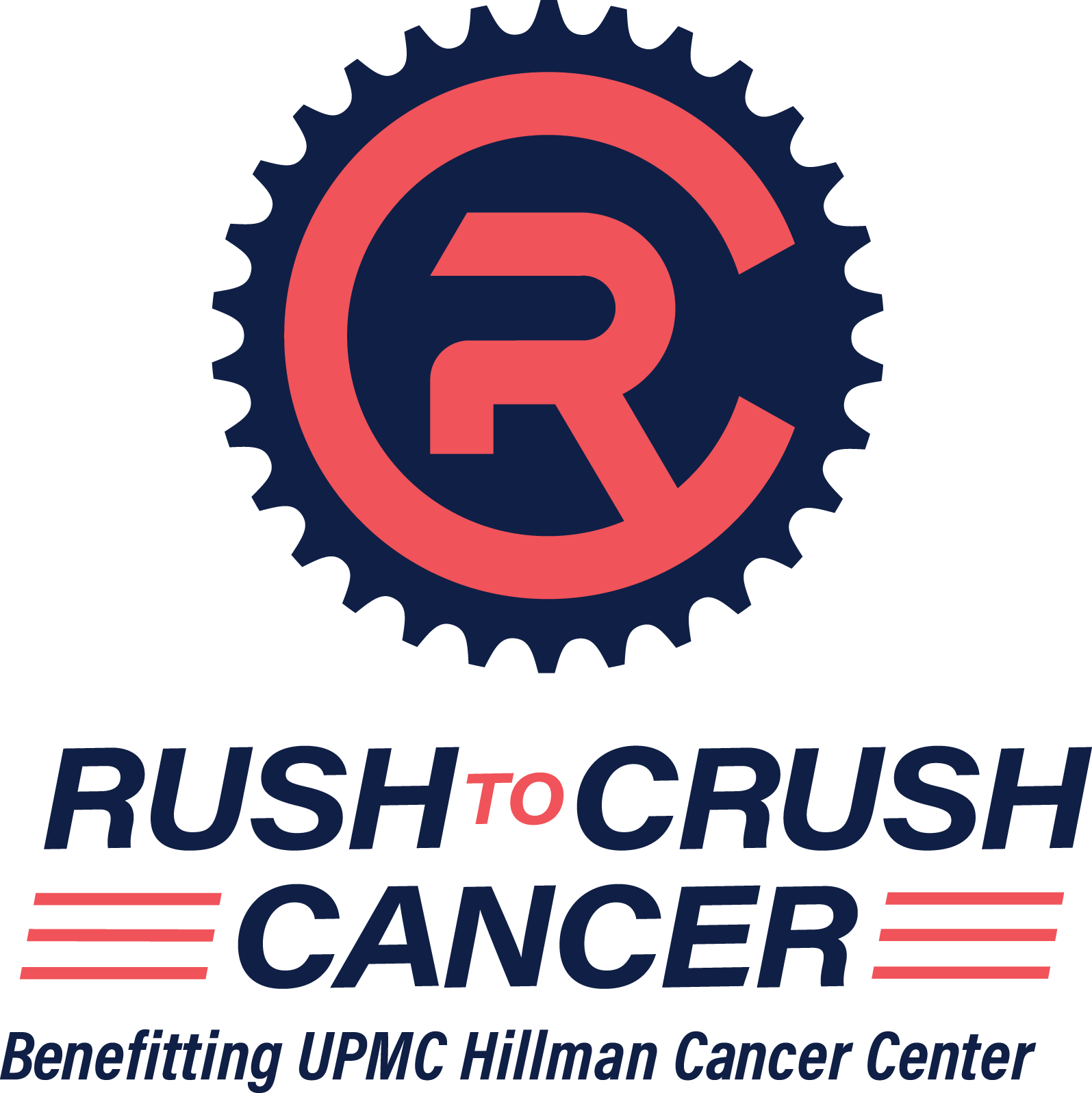 Inaugural Rush to Crush Cancer Expected to Raise Millions for UPMC Hillman Cancer Center
06.07.22
Scheduled for Spring 2023, the new biking event aimed at fundraising to support cancer research
PITTSBURGH – UPMC Hillman Cancer Center, in partnership with P3R, announced today that they will host the first-ever Rush to Crush Cancer, a bike ride with the goal of raising millions for cancer research. Scheduled for Spring 2023, the bike event will be broken into three routes ranging from 15 to 60 miles to accommodate riders of all levels. The event also will include a walk to honor those impacted by cancer and to celebrate survivors.
"Rush to Crush Cancer will bring people together to pedal, partner, and participate to help raise critical funds for UPMC Hillman Cancer Center," said Elizabeth Wild, president of UPMC Hillman Cancer Center. "The millions raised through this event will support transformative research, community outreach, breakthrough therapies and compassionate care to help realize our ultimate pursuit: life without cancer. We hope to make Rush to Crush Cancer one of the nation's premier cycling events, while also having significant community and economic impact for the Pittsburgh region and beyond."
UPMC Hillman Cancer Center is one of only 52 NCI-designated Comprehensive Cancer Centers in the U.S. With 76 locations in Pennsylvania, Ohio, Maryland and New York—along with facilities in Ireland and Italy, the center treats more than 140,000 patients each year.
"Our team at UPMC Hillman Cancer Center shares one overriding goal – life without cancer," said Dr. Robert L. Ferris, Director of UPMC Hillman Cancer Center. "We strive every day to push the limits and create the breakthroughs that will save lives and change futures. But none of that happens without the funds that are raised to support our mission. Adding an event of this size will allow us to continue our mission and change even more lives."
"We need the community's support to continue making advances through cutting-edge research," said Dr. Stanley Marks. "Rush to Crush Cancer will allow us to engage others in our mission and provide ways for the community to step up and help. This event will inspire patients, survivors and everyone whose life has been touched by cancer."
Registration for the inaugural Rush to Crush Cancer will open in late summer. For more information about the event or to donate, visit rushtocrushcancer.org. Follow Rush to Crush Cancer on Facebook, Instagram and Twitter for important updates and event information.
About UPMC Hillman Cancer Center
UPMC Hillman Cancer Center connects patients to the integrated expertise of leading clinicians, academic researchers, specialty programs and treatment centers. By partnering with the University of Pittsburgh School of Medicine, UPMC Hillman Cancer Center, the only National Cancer Institute-designated Comprehensive Cancer Center in the region, is accelerating the breakthroughs from the lab to clinical practice around the world. UPMC - nationally ranked by U.S. News & World Report for excellence in cancer care - has more than 70 cancer treatment locations throughout Pennsylvania, Ohio, New York and Maryland as well as centers in Ireland and Italy. Backed by the collective strength of UPMC, UPMC Hillman Cancer Center provides leading-edge treatments and the latest in clinical investigations to transform cancer research, care and prevention—one patient at a time.
FACEBOOK: @UPMCHillmanCancerCenter INSTAGRAM: @upmchillmancancercenter TWITTER: @UPMCHillmanCC
About P3R
P3R is the engine behind Pittsburgh's greatest races. We strive to inspire any and all to MOVE with us. Best known for organizing the acclaimed annual DICK'S Sporting Goods Pittsburgh Marathon, P3R runs a variety of other high-quality races, events, and health and fitness programs throughout the Pittsburgh region. While many of our races attract some of the nation's highest-profile professional athletes, we offer activities for all ages and ability levels. Anyone and everyone is invited to #RUNwithP3R! Read more at: P3R.org
FACEBOOK: RUNwithP3R INSTAGRAM: RUNwithP3R TWITTER: @RUNwithP3R