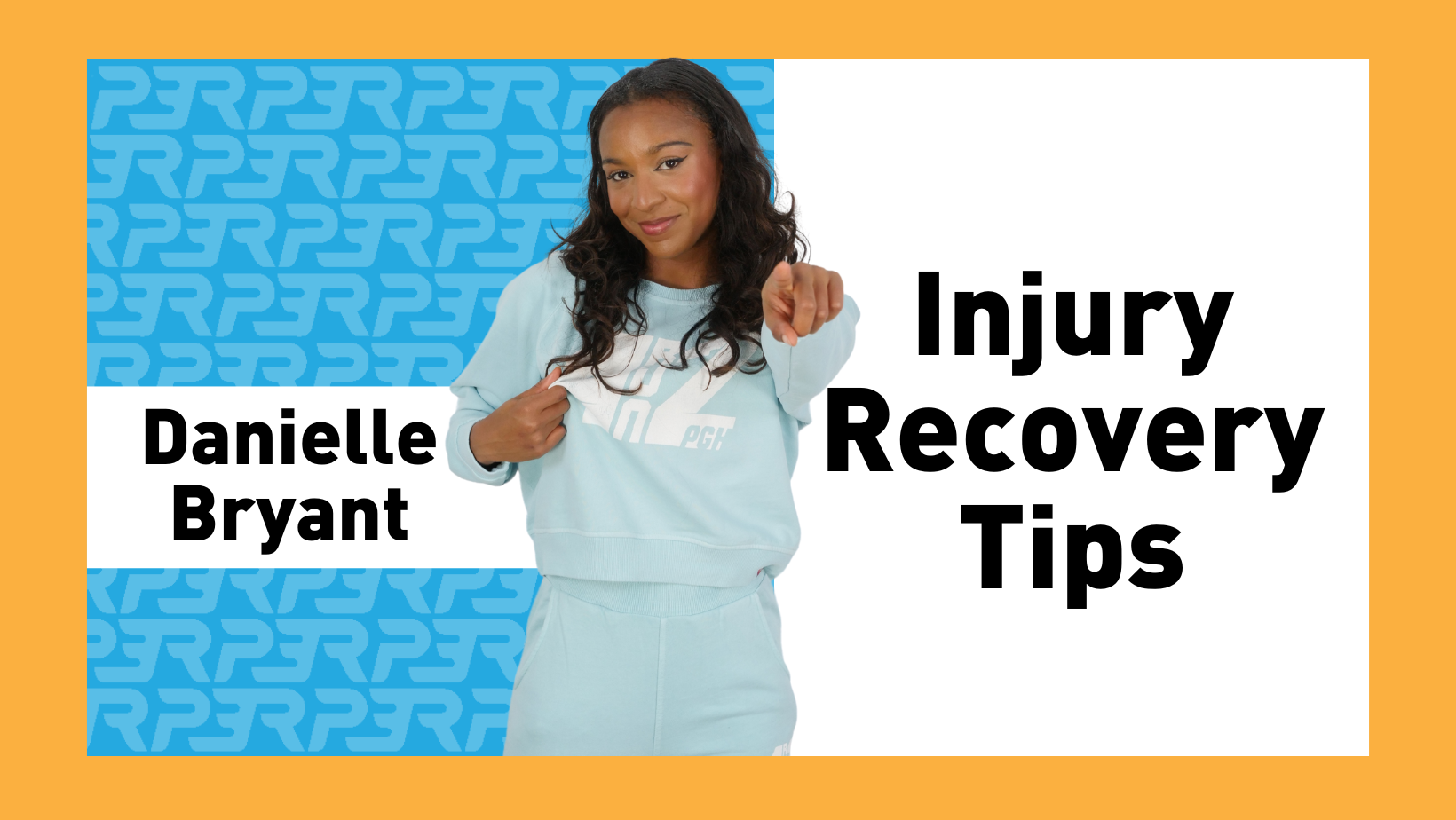 Injury Recovery Tips
01.08.23
Returning from an injury can be challenging and tasking. 17-time High School All-American in various sprints/hurdles events, Danielle Bryant, is here to help your recovery journey.
Acknowledgement of the Injury
One of the toughest parts of being injured is the mental aspect that comes along with it. From my experience being injured, both big and small injuries, it's hard to be out of the sport you dedicate so much of your life to. Often after getting injured it's easy to be hard on yourself. Trust me everyone gets injured from middle school to pro athletes. The most important steps of injury are to get back on track as safely as possible.
Rehab, Rehab, Rehab!!!
In order to get back to the sport you love the most vital step is doing rehab. Getting rehab is something that is going to make a big difference in your recovery process. Also be sure to put correct nutrition into your body. After all, what you eat and drink is going to aid in your injury recovery process.
Stay Patient
Not all recovery is linear. Within injuries there's many times it's going to seem like your 100 percent but also days can feel off. The most important thing to do is to listen to your body and gauge how you feel day to day. One thing I love to do in order to keep track of injury recovery is journaling. I update how my body feels daily so if I ever feel like I am backtracking or feel worse one day I can always reassure myself that some days feel different than others.
Recovery from injury is a long haul but worth it! Take your time to recover and know that it is all going to be worth it in the end.