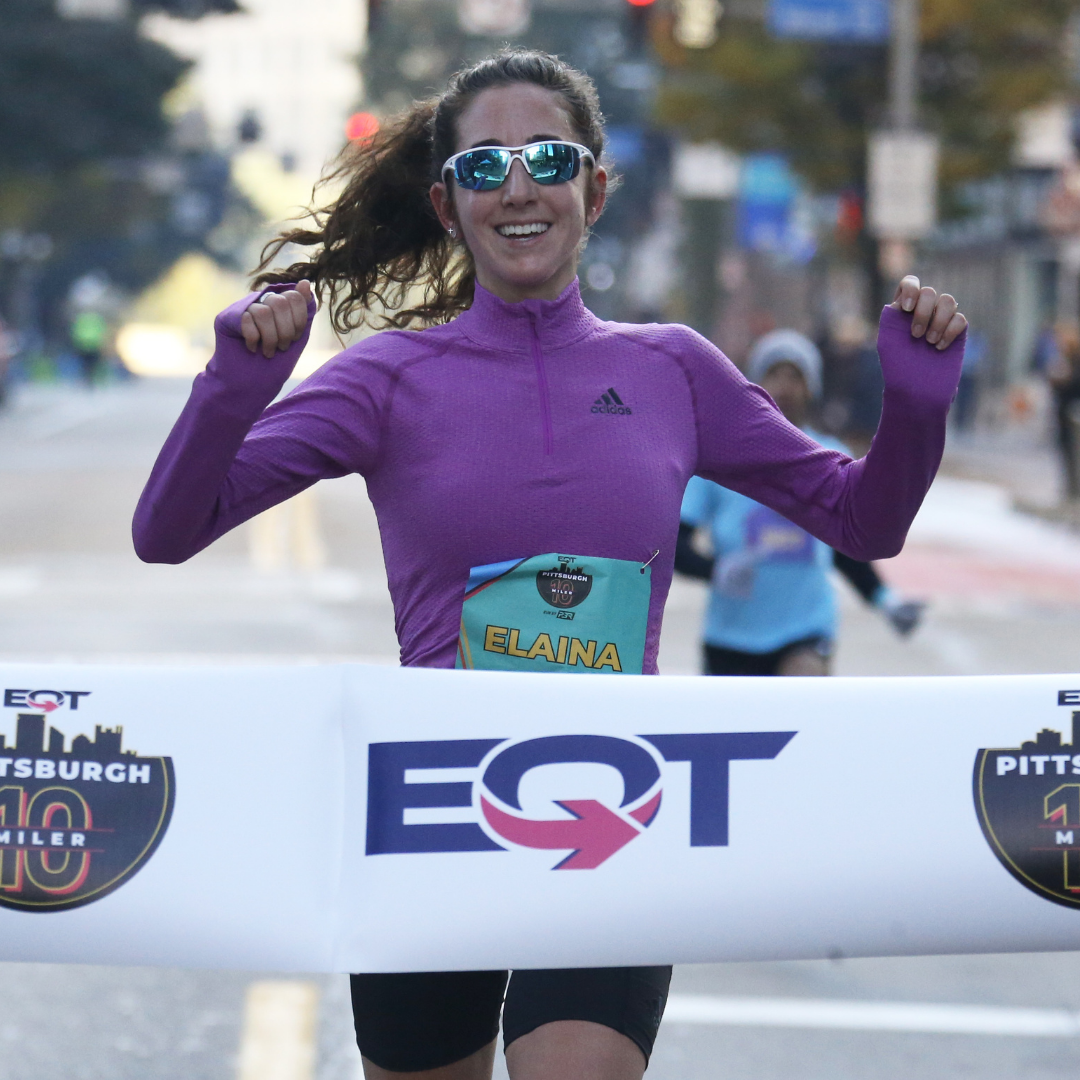 National Girls & Women in Sports Day: Elaina Tabb Feature
01.27.22
For National Girls & Women in Sports Day we're spotlighting a former WPIAL athlete who is now one of the top distance runners in the country, Elaina Tabb! Elaina talks about her time participating in sports while growing up and shares advice for young female athletes.
How did you get involved in running?
I started running with my dad when I was younger and then joined the cross country and track team at my middle school! It was the best decision- I instantly made a great group of friends. I began setting goals and then working hard to achieve them!

How have sports and being a part of a team impacted your life?
Some of my closest friends throughout different stages of my life have been my teammates because as we know, runners share a special bond. I have always loved working towards my next goal and learning how to bounce back after failure while enjoying the successes along the way.

Who are your role models?
My mom is my role model. I've always appreciated her positivity and a go-getter attitude, and that has been the way I choose to live my life.

Have you found a sense of community in running?
Absolutely! I think people need to have aspirations to work towards. I've always had goals to strive towards and I know that other people in this community are the same way. The beauty of running is that a lot of it is competing against yourself and finding the best version of yourself. But the support and encouragement you receive from the community can be that extra boost when you need it. Whether it's from teammates, competitors, family, or friends, the running community is made up of driven people always looking to better themselves.

How do you see running (or sports in general) becoming more inclusive for women and girls?
Female coaches and support personnel go a long way. I think when younger girls see strong women in leadership roles that can be a great motivator and example!

What advice would you give to young female athletes?
Do not rush the process. When it comes to training, finding the balance between working really hard and not overdoing it or forcing fitness is a delicate one, especially during high school. You know your body best, which makes you the best advocate for yourself. Sleep, fuel, and rest in conjunction with training hard are your best friends!
Elaina Tabb is a professional distance runner who was born in Pittsburgh, PA. In 2021 Elaina won the EQT Pittsburgh 10 Miler and placed 12th in the Boston Marathon.