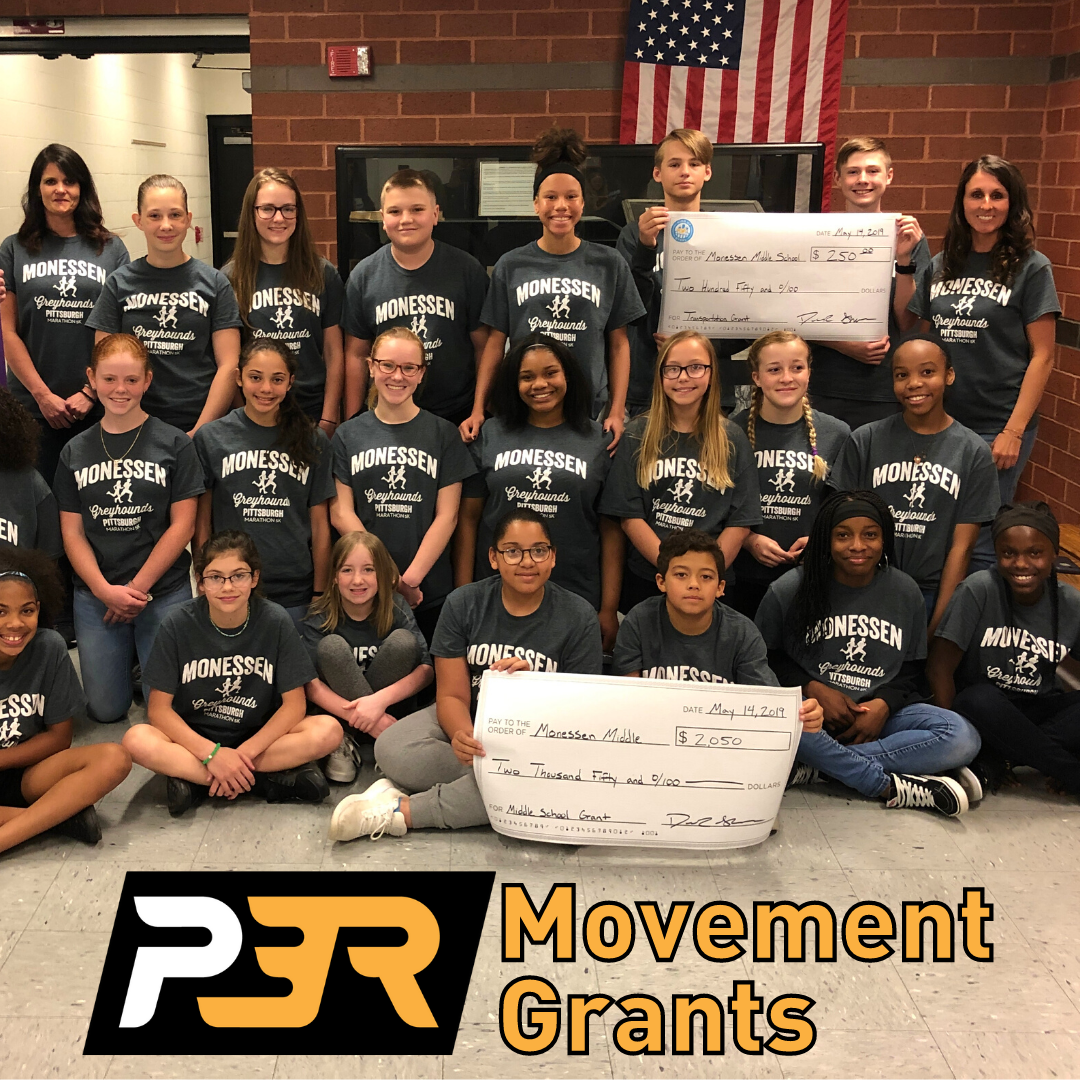 New Grant Opportunity to Support Youth in Western Pennsylvania
09.12.22
To further support youth in the Western Pennsylvania region, P3R created a new grant which is now open for applications. The "P3R Movement Grant" is a unique grant opportunity that is open to any and all youth (individual youth and youth organizations serving students under 19 years of age) regardless of sport or activity. If you need assistance with purchasing equipment, registration fees, hosting events, or anything that will help you and/or your team MOVE, this opportunity is for you!
There are four different types of P3R Movement Grants.
Funding for Individual Athletes

This section is for an individual student-athlete who needs assistance with any type of equipment, registration fee, or other requests to help them MOVE or MOVE better. This is open to any sport and any youth under the age of 19.

Team Funding

This section is for teams or clubs that are seeking a grant toward the purchasing of products and/or equipment, assistance with registration fees to attend events, coaching assistance, or any other request that is outside of other Kids of STEEL or P3R grant descriptions.

Event Sponsorship

If you need support or have an idea for an event to host that benefits youth.

Funding Through Team Volunteerism

Volunteer Grants are available to support your team, club, or organization as a result of the collective time your group will be providing towards the success of a P3R event. This assistance is a fun and interactive way to raise money for your program.
To apply and learn more about the P3R Movement Grant CLICK HERE.

In addition to the P3R Movement Grant, P3R supports the youth in our region in a number of other ways. One of those is grants through the Kids of STEEL program. The Kids of STEEL program awards $80,000 to schools and community groups through grants for Physical Education equipment, shoes for kids in need, event sponsorships, race day transportation grants, and free race registrations each year. If you are a Kids of STEEL Coach be on the lookout for these applications soon!
Read how one Kids of STEEL coach used a grant to get the students at her school excited about exercising below.
Amanda Bashioum, the Kids of STEEL Coach and Teacher at Charleroi Area Elementary Center, applied for and received a Physical Education Grant for her school.
What did your school put the grant funding towards?
Amanda: We put money towards purchasing a Lu. The Lü is an 'interactive playground' that transforms any space into an active and immersive educational environment where kids are engaged physically, intellectually, and socially emotionally. Each Lü comes with a high-definition laser projector allowing for giant 12 by 9 giant projection, a 3D movement detection camera allowing for interaction with the projection, an LED lighting system with moving lights, 2400 watts dual speakers sound system, a microphone headset, an internal computer with device mirroring capacity. It is state-of-the-art and transforms Physical Education class!
How will this grant funding benefit your school/kids of steel team/community?
Amanda: The kids are looking forward to coming to PE class and are excited about exercising. I had a student say "Oh, I am NEVER forgetting my gym shoes!" because they do NOT want to sit out! It also teaches across the curriculum and reinforces what the core subject teachers are doing- but fun and active!