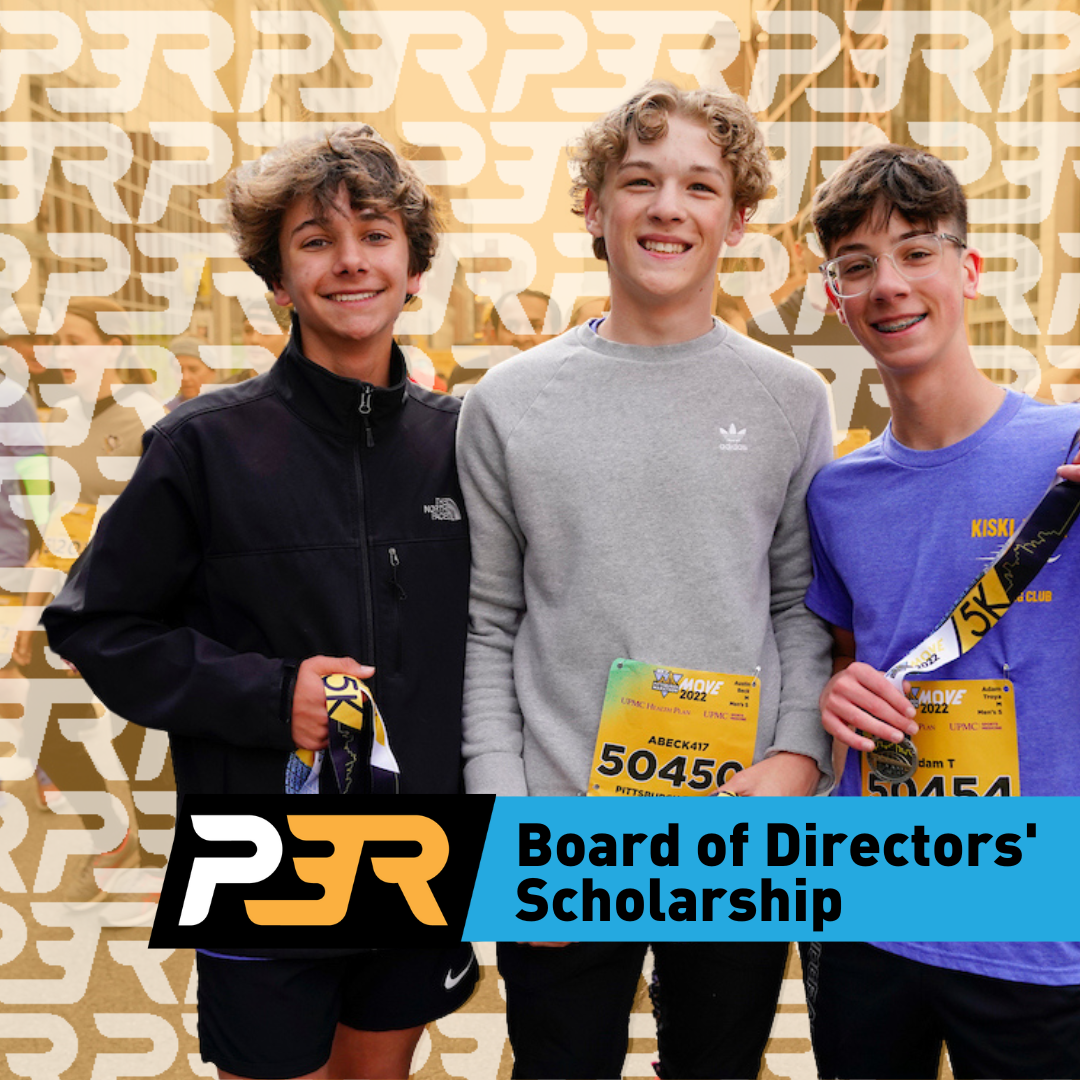 P3R Announces New Board of Directors' Scholarships to Recognize Outstanding High School Seniors Who Inspire Others to MOVE
12.06.22
Scholarships will be awarded to high school seniors who demonstrate exceptional leadership and service, both through and beyond athletics
PITTSBURGH – P3R has announced that a new Board of Directors' Scholarship has been established to recognize and support graduating high school seniors who inspire others to MOVE. As part of this new program, the P3R Board of Directors will award scholarships to students who demonstrate exceptional leadership and service, both through and beyond athletics.
"P3R's mission is to inspire any and all to MOVE, and we are thrilled for this opportunity to recognize outstanding high schoolers who are making a difference in their community and inspiring others both on and off the field," said Jason Kushner, treasurer of the P3R Board of Directors.
The P3R Board of Directors has allocated up to $25,000 to be distributed to this year's recipients. Qualified applicants must be high school seniors. Recipients will be selected based on a combination of school involvement, athletic participation, academics, community service, leadership and essay questions.
"P3R is committed to supporting families and youth in our region," said Troy Schooley, P3R CEO. "Through this new scholarship program, we hope to provide the financial assistance that students need to reach their goals and become community leaders."
Click here to view the 2023 P3R Board of Directors' Scholarship application. Submissions will be accepted Jan. 16 through March 15, 2023. The P3R Board of Directors will recognize recipients during the DICK'S Sporting Goods Pittsburgh Marathon Weekend of Events VIP reception on May 5, 2023. For more information about P3R events or programs, visit www.P3R.org.