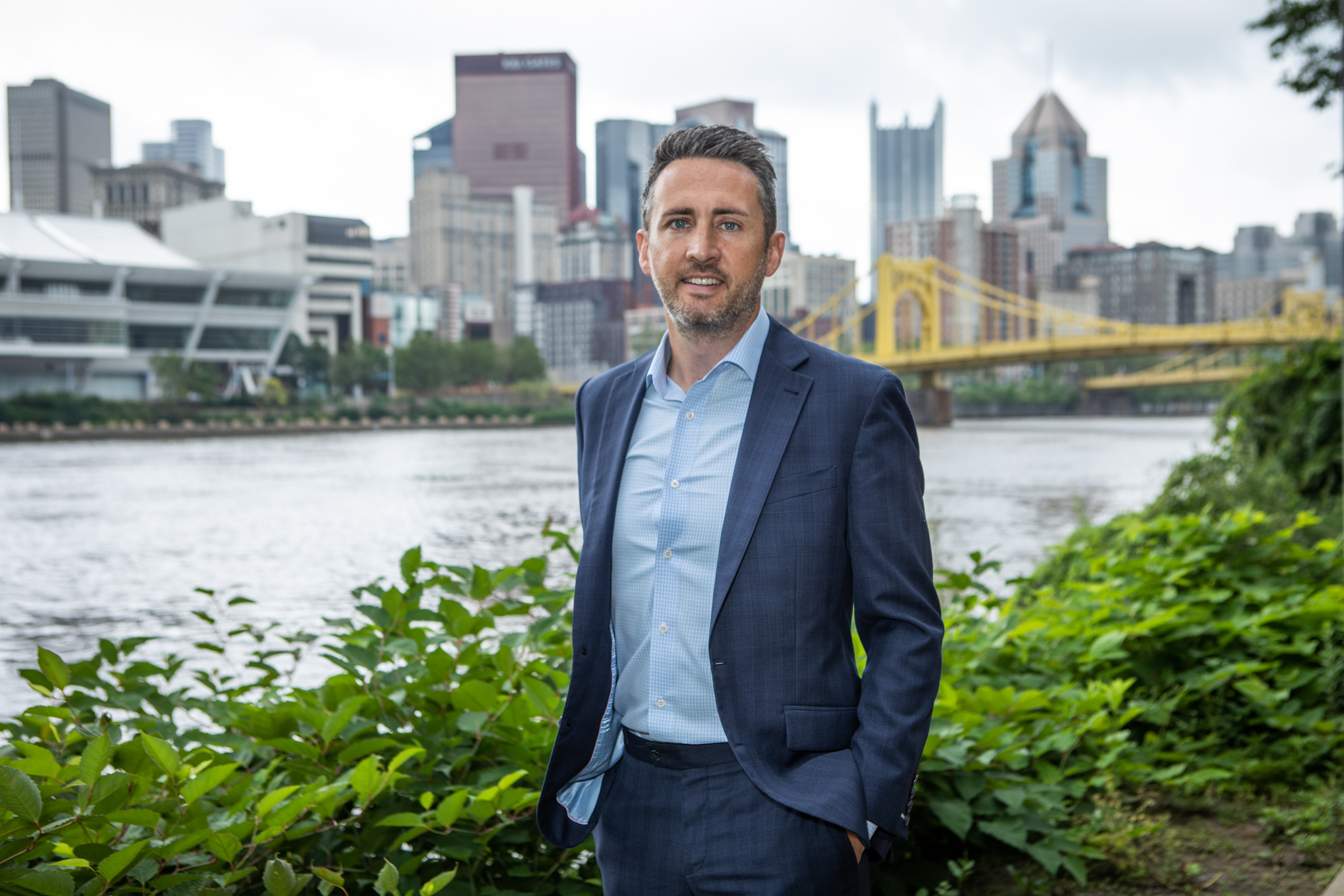 P3R CEO Troy Schooley Recognized with Pittsburgh Business Times 2021 Outstanding CEO and Top Executive Award
09.17.21
Troy Schooley, P3R's CEO, was recognized as a top leader in the region with the Pittsburgh Business Times 2021 Outstanding CEO and Top Executive Award.
Troy Schooley, P3R's CEO, was recognized as a top leader in the region with the Pittsburgh Business Times 2021 Outstanding CEO and Top Executive Award. This award celebrates western Pennsylvania's leading business executives, and Schooley was selected by a panel of independent judges, all of whom won the award in 2020. Honorees will be celebrated at an event at the Westin Convention Center Hotel on Friday, Sept. 17.

"During the pandemic, Troy did a phenomenal job of keeping the momentum going in the Pittsburgh running community and leading the industry with unique virtual experiences," said James Isler, P3R Board President. "He not only wants P3R events to be the best they can be but also wants P3R to lead and transform the running industry. As P3R returns to in-person events with a packed fall calendar, I have no doubt that the races will be better than ever."

Troy Schooley's commitment to a first-class running experience inspired a record of more than 60,000 runners, including a record number of youth, to get moving and achieve their fitness goals during P3R events in 2019. When P3R was forced to shift all of its running events to virtual in 2020, Schooley made sure that P3R continued to thrive by challenging his team to create meaningful virtual race experiences. His team answered his call to "think big" and built an online community to cheer on runners, created the first-ever EQT 10 Miler Pittsburgh Celebration Box valued at more than $100 and launched a virtual experience for runners and spectators to prepare for and celebrate race weekend with features including cheer cards, a P3R Spotify playlist, PR bells, virtual expo, social media feeds and more.

Schooley believes that his team is P3R's number one resource and fully invests in them with robust benefits, career development and training opportunities, and health and wellness programs. P3R has been named one of Pittsburgh Business Times Best Places to Work in 2019 and 2020.
Since joining P3R in 2013, Schooley has more than doubled the size of the organization's partnership portfolio across its entire series of events. His team has signed multi-year sponsorship renewals with national brands including DICK'S Sporting Goods, UPMC Health Plan and FedEx, as well as brought new industry-focused partners such as Brooks Running, Nuun Hydration, and Honey Stinger to the portfolio.
Known as the go-to event-planning experts in its region, P3R also works with clients including the Steelers, City of Pittsburgh, Allegheny County Airport Authority, UPMC Children's Hospital of Pittsburgh, YMCA of Greater Pittsburgh and Light of Life Mission to bring even more world-class running events to life in Pittsburgh. P3R will also partner with VisitPITTSBURGH to produce the 2023 National Senior Games.
A member of the Running USA Board of Directors, Schooley is an established leader in the endurance sports industry, speaking at running conferences throughout the country — including the Running USA Accelerator Series — to not only share his philosophy of the importance of the runner experience, but also to ensure he brings the best running programs and products back to the runners of Pittsburgh. For more information about P3R and events, visit www.P3R.org.
About P3R
P3R is the engine behind Pittsburgh's greatest races. We strive to inspire any and all to run and MOVE with us. Best known for organizing the acclaimed annual DICK'S Sporting Goods Pittsburgh Marathon, P3R runs a variety of other high-quality races, events, and health and fitness programs throughout the Pittsburgh region. While many of our races attract some of the nation's highest-profile professional athletes, we offer activities for all ages and ability levels. Anyone and everyone is invited to #RUNwithP3R! Read more at: P3R.org

FACEBOOK: RUNwithP3R INSTAGRAM:RUNwithP3R TWITTER: @RUNwithP3R