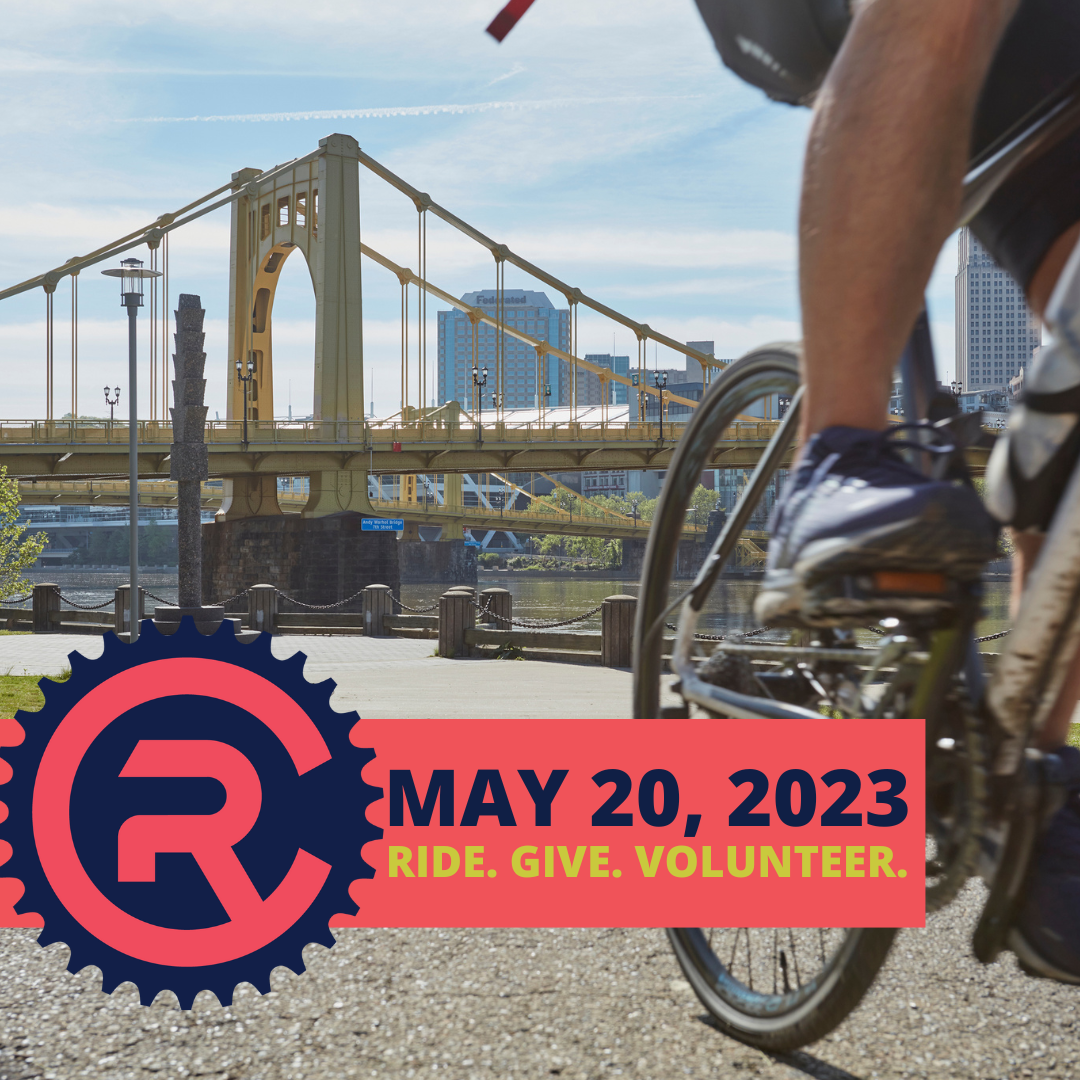 Registration Open for Inaugural Rush to Crush Cancer Benefiting UPMC Hillman Cancer Center
08.29.22
Scheduled for May 20, 2023, the new bike event is expected to raise millions for UPMC Hillman Cancer Center
PITTSBURGH – Registration is now open for the first-ever Rush to Crush Cancer benefitting UPMC Hillman Cancer Center. This inaugural event is expected to bring hundreds of participants to the Pittsburgh region to help raise awareness and dollars to support innovative research that will someday lead us to 'crush' cancer.
Scheduled for May 20, 2023, Rush to Crush Cancer will offer participants the option to ride 15-, 40- or 60-mile routes throughout Pittsburgh and the surrounding communities. The event also will host a walk for cancer survivors and supporters of those who have been impacted by cancer.
"Our team at UPMC Hillman Cancer Center strives every day to push the limits, create breakthroughs and advance the most promising laboratory studies into novel clinical trials so our patients can receive the latest innovative cancer treatments," said Robert Ferris, M.D., Ph.D., director of UPMC Hillman Cancer Center "But none of that happens without the funds to support our mission."
UPMC Hillman Cancer Center is the region's only National Cancer Institute-designated Comprehensive Cancer Center and one of just 53 such centers in the U.S. There are more than 140,000 individuals who receive cancer treatment annually at one of the more than 70 cancer centers in the Hillman network.
"What began in Pittsburgh in 1985 as a local research facility has now become a world-renowned regional and international network of cancer experts using the latest technologies to deliver better patient outcomes," said Stanley Marks, M.D., chairman of UPMC Hillman Cancer Center. "Rush to Crush Cancer will allow us to continue making advances through groundbreaking research to benefit those whose lives have been impacted by cancer."
Interested riders can sign up at RushToCrushCancer.org. Once registered, participants will create a personalized page, choose their route length, form teams, and determine their fundraising commitment. Most importantly, 100-percent of every rider dollar raised goes directly to cancer research at UPMC Hillman Cancer Center.
"Launching registration for the event marks a major milestone after years of thoughtful planning," said Elizabeth Wild, president of UPMC Hillman Cancer Center. "We look forward to a successful inaugural event so that Rush to Crush Cancer can become a signature event in our region."
All Rush to Crush Cancer riders will receive a technical shirt. There also will be a post-race party, where riders can celebrate their accomplishment with their friends and family.
Those who register before Oct. 31, can take advantage of early discounted pricing and save $25 on the registration fee. To register for the event or to donate, visit rushtocrushcancer.org. Follow Rush to Crush Cancer on Facebook, Instagram and Twitter for important updates and event information.
About P3R
P3R is the engine behind Pittsburgh's greatest races. We strive to inspire any and all to MOVE with us. Best known for organizing the acclaimed annual DICK'S Sporting Goods Pittsburgh Marathon, P3R runs a variety of other high-quality races, events, and health and fitness programs throughout the Pittsburgh region. While many of our races attract some of the nation's highest-profile professional athletes, we offer activities for all ages and ability levels. Anyone and everyone is invited to #RUNwithP3R! Read more at: P3R.org
FACEBOOK: RUNwithP3R INSTAGRAM: RUNwithP3R TWITTER: @RUNwithP3R