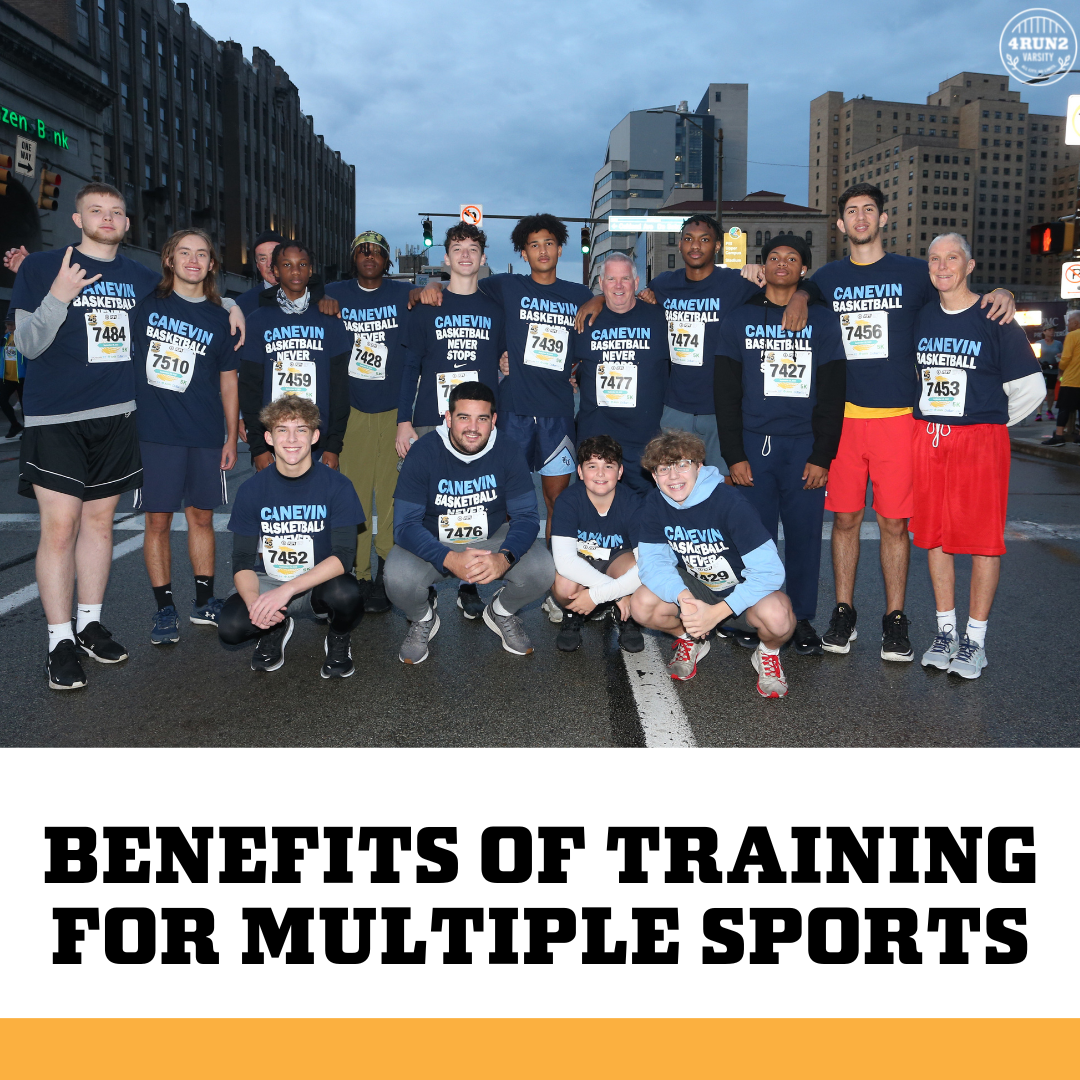 The Benefits of Training for Multiple Sports
01.15.23
This year, members of the Bishop Canevin boy's basketball team ran the Richard S. Caliguiri City of Pittsburgh Great Race as a team. Read about the benefits of running to train for basketball season with two members of their team.
Michael Vaughn and Bryce Hinkle are multi-sport athletes at Bishop Canevin High School. They both play on the school's basketball team and have played basketball for most of their lives. When the cross country team needed extra runners to be able to compete in meets this season, they volunteered to join the team too. Michael and Bryce didn't just participate in meets...they qualified for the PIAA State Championship! Read about their season and their advice for balancing playing (and succeeding) at multiple sports below.
How does cross country help you with your other sports?
Bryce: It gets you in great shape so you aren't getting tired when it matters most.
Michael: Cross country has helped me tremendously with basketball. My teammates would agree with the fact that none of us are tired at the end of games.
What was the biggest challenge of your season?
B: Running cross country when I'm not used to running longer distances.
M: The biggest challenge of the cross country season was just getting through the races
mentally. As I went through the season I learned cross country was more of a mental
sport than a physical one.
Do you prepare differently for a cross-country meet vs a basketball game?
B: It's pretty much the same, I just watch what I eat and hydrate the night before a meet.
M: Honestly for cross country meets we would just go out there and run, all these teams
would warm up and we would just chill out. In basketball, I prepare all day. From watching
films, eating and drinking right, it all goes into account for the 7:00 pm tip-off.
What was the best moment of your season?
B: Getting the highest finish for my school in the state championship for boys.

M: Hearing my name called for qualifying for states is one of the things that was most
unexpected.
What advice would you give to other high school athletes?
B: The work never stops. Stay disciplined and you will get out what you put in.
M: The advice I would give to other athletes is to cherish the moments because it goes fast.