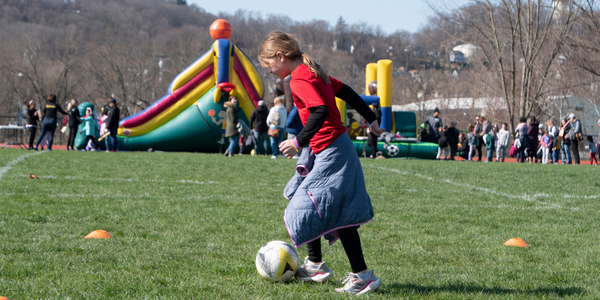 Races & Runs
Kids of STEEL Fest
Calling all families! MOVE with us at the 2023 Kids of STEEL Fest on April 1 at the P3R Track & Field, located at the Robert Morris University Island Sports Center (7600 Grand Avenue, Pittsburgh, PA, USA). From 9:00-11:00 AM, free-flowing games centered around movement will be provided with engagement in each activity being an opportunity for participating children to earn tokens that can be redeemed at the on-site Kids of STEEL store.
Participate in our FREE family-friendly activities led by local experts and personalities, engage with some of your favorite brands, and enjoy a variety of robust activations to get your family moving
All individuals planning to participate in the event must register and complete a waiver (ADULTS & CHILDREN). You can also register on-site on April 1.
Be sure to follow us on social media @KidsofSTEELpgh to stay up to date on who you can expect to see at the event.