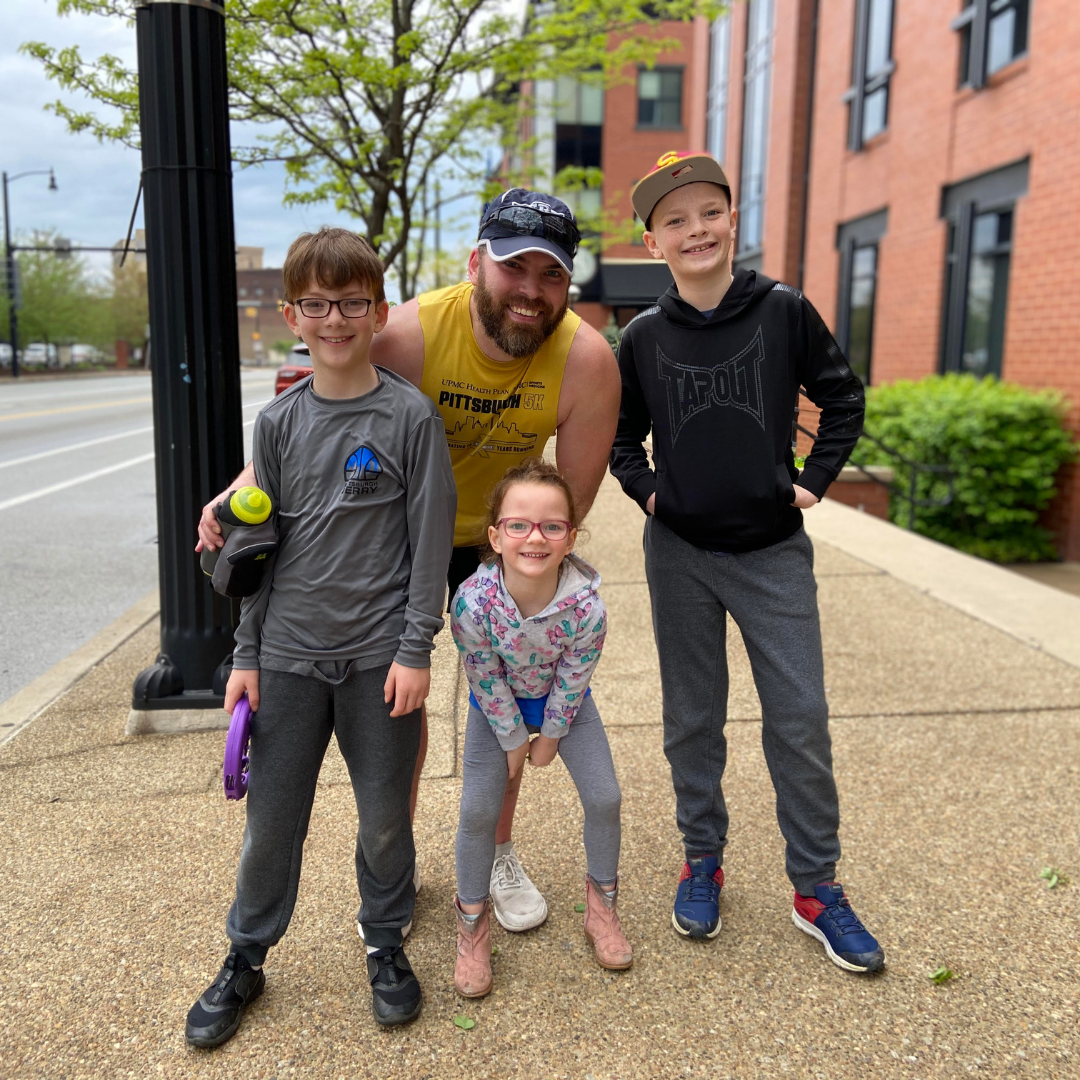 2020: A Year of Hard Things
12.20.20
At this time in 2019, I was really excited for 2020, especially for my running calendar.
At this time in 2019, I was really excited for 2020, especially for my running calendar. I had recently been selected as an ambassador for P3R. I love living (and running) on Pittsburgh's North Side, so it was an honor to be chosen to promote the races P3R organizes. I was really looking forward to kicking off another DICK'S Sporting Goods Pittsburgh Marathon training cycle while raising money as part of the Run for a Reason program. But as the new year began, so did a dramatic shift in my life and the lives of everyone across the globe as we continue to try to figure out how to live in the midst of a global pandemic.
Earlier this year, I stumbled across the Marathon Training Academy podcast. (Only after I had listened to the latest episode of P3R's Behind the Start Line.) One of the things that Trevor and Angie talked about was the idea that running helps us to do hard things. As I reflect back on my year of running, this has been one heck of a year. Between a worldwide pandemic that cancelled most live races to my mother being diagnosed with cancer in July and passing away in September to adjusting to virtual teaching, 2020 has forced me to do a lot of hard things I never imagined I would have to do.
Miles that are a Mental Struggle
I decided to run my virtual Pittsburgh Marathon on May 3rd, so that I could recreate as much of the Marathon Morning Magic as possible. I ran the first 7 miles of the marathon route before venturing across the West End Bridge. With stretches through the South Side, downtown, and the North Shore, I was looking forward to running the last 5 miles through the Strip District and downtown and meeting my wife and kids at what would have been the official finish line. As I came down Liberty Avenue, I looked at my Garmin and realized that I had miscalculated and was going to be two miles short. Mentally, I was ready to be done. My family was waiting for me, and I was ready to sit down. But I had only run 24.2 miles. So I had to run down by the Convention Center, up to the train station, and eventually, my watch read 26.2. But even though it was a mental struggle to get through the last miles, I was able to finish.
Miles that are an Emotional Struggle
Personally, 2020 has presented a lot of emotional challenges that running has helped me process. While on vacation with my family in South Carolina, my mom was diagnosed with stage 4 cancer. I never imagined that I would have to emotionally process either of my parents getting sick especially with such a grim diagnosis. The miles I logged while on vacation were hard, because of the emotional weight of my mom's sickness. The night that I set out to run my virtual Fleet Feet Liberty Mile, I was emotionally spent. I left my shoes on the porch and ran my race on the smooth, flat sand along the beach. As I walked back to our villa, the chance to run a race as hard as I could helped me deal with all of the emotions. My mom's sickness got worse, and she eventually passed away in September. The next couple months were surreal, but I used training for the YMCA of Greater Pittsburgh Turkey Trot Double Gobble to help process through the emotions of celebrating Thanksgiving without my mom.
Miles that are a Physical Struggle
When I tell people that I am a runner, the most popular response is "I could never do that." These people assume that the hardest part of running is putting one foot in front of the other for 26.2 miles. But it is through doing hard things that you develop the tenacity to persevere through tough things. With all of my other marathon training cycles, the training runs are more physically demanding than the actual race. On race day, there are mile markers, aid stations, volunteers, and spectators to help push you along. When running a virtual race, you need to bring all of that with you on top of running your distance. Physically, the hardest race I ran this year was the virtual GAP Relay presented by UPMC Health Plan. A group of other P3Runners and I converged on North Park with the goal to keep ourselves socially distanced while also knocking out 5 miles laps until we got to 150. The first couple laps were easy, but by the time I was setting out on my 5th lap, I was exhausted. The sun was beating down on me as I slogged my way around the park. I finished my 30th mile and collectively our team made our way virtually from Pittsburgh to Cumberland. It was a struggle, but finishing that race helped me understand that I can accomplish hard things even when they seem to be physically impossible.
When I was trying to get a group of friends to join me for the virtual YMCA of Pittsburgh Turkey Trot , everyone thought I was crazy for wanting to get a run in on Thanksgiving morning. But that is what runners do. We do hard things. Crawling out of bed before dawn for a lonely 20 mile training run is hard mentally. Lacing up our shoes for a tempo workout after a stressful day of work is hard emotionally. Crushing a virtual one mile race and setting a new personal best is hard physically. But that is what we do. We do hard things. Our experiences with running help us do hard things at our jobs, our homes, and our communities.
Some of the best advice I have ever heard is to run the mile you are in. The mile I am in might be hard or it might be easy, but that mile has taught me about the person I was, I am, and I will become. By the time 2020 ends, I will have run more than 1250 miles since January. Not every mile has been hard, but every mile has been critical in helping me to do hard things. Being an ambassador for P3R has been one of the best experiences, because it pushed me to run in races that I normally would have passed on especially virtually. It is through running those races that I was able to understand that no matter what I am experiencing, I can do hard things.
- Derek Long, 2020 P3Runner