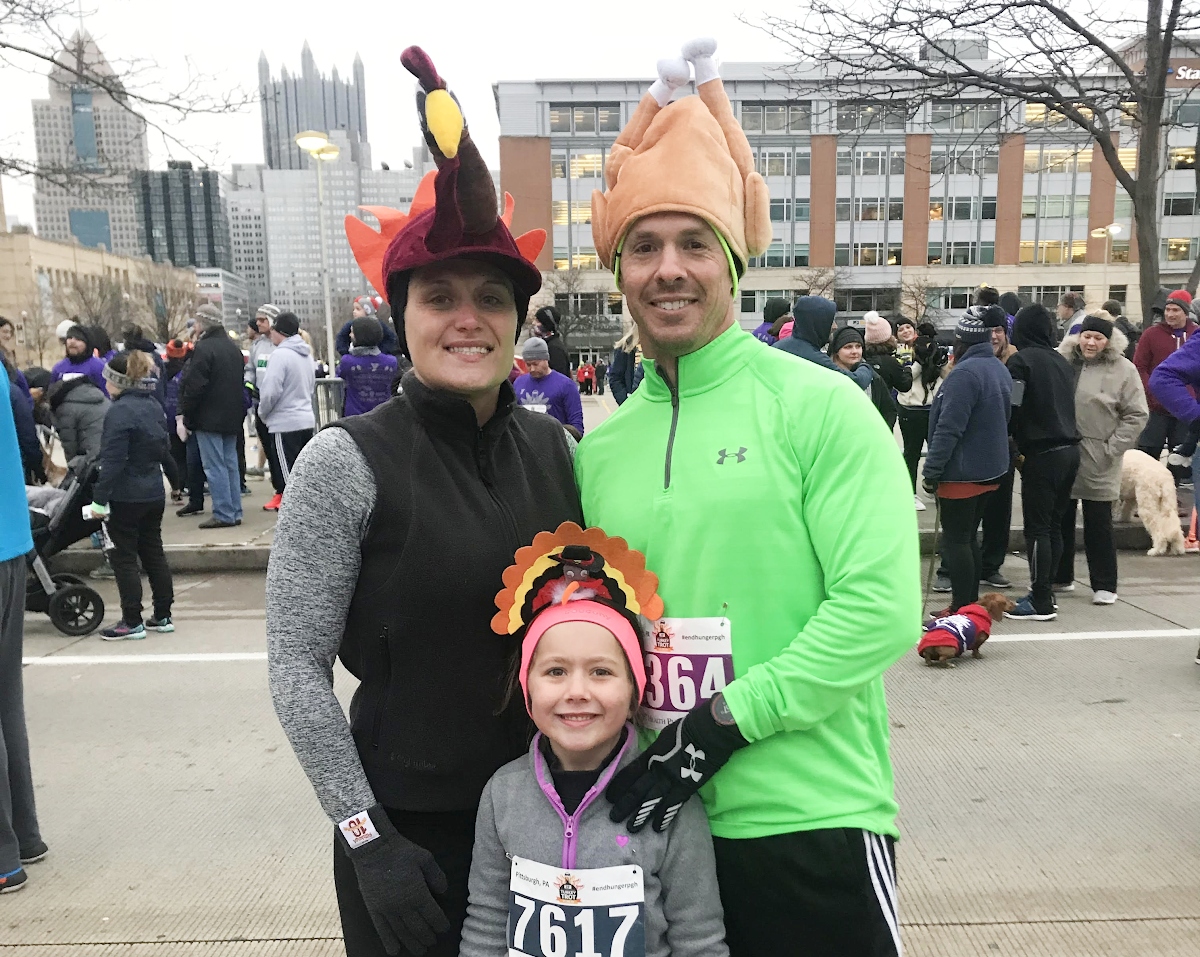 How to Keep Your Family MOVING Together As the Weather Gets Colder
11.03.20
Don't let the cold weather drearies stop your family from being active this fall and winter. P3R has plenty of ways to keep your family inspired and motivated to keep moving.
Challenge your kids to complete 10 Pittsburgh-themed fitness sessions this November.
For the first time ever, Kids of STEEL can get in on the EQT Pittsburgh 10 Miler fun with this year's EQT Kids Virtual 10 presented by DICK'S Sporting Goods. The multi-day event will challenge kids and their families to complete 10 Pittsburgh-themed fitness sessions. From a Kennywood obstacle course to "climbing" Mt. Washington, the virtual experience will celebrate the best of Pittsburgh while keeping your kids moving this November. Plus, as extra incentive, all kids will earn a medal and a mini Pittsburgh-themed box that includes a beanie.
Help your teenager get outside, chase down a goal and feel like a superhero when they cross the finish line with 4RUN2 Varsity.
Follow @4run2varsity for workouts to keep your teen moving, no matter what. Most workouts are equipment-free and can be scaled to the level of challenge your teenager is seeking. Plus, when your kid registers for a P3R event, they will receive a free training guide to get them race day ready!
Let your kids run off some energy before the big meal (while also supporting a great cause) at this year's YMCA of Greater Pittsburgh Turkey Trot, presented by UPMC Health Plan.
The YMCA of Greater Pittsburgh Turkey Trot, presented by UPMC Health Plan, is a virtual race this year, which means you can complete your #turkeytrotpgh anywhere that works for you from November 23 - 29. With one-mile, five-mile and the hallmark 5K options available, there is truly something for your entire family. The race benefits YMCA food pantry programs and the Greater Pittsburgh Community Food Bank.
Rain, snow or sleet got your family stuck inside? No worries. Workouts of STEEL will keep your kids moving.
Designed for children of all ages, Workouts of STEEL from Kids of STEEL includes instructional workout videos, fitness games, running workouts and more that will allow your kids to burn off some energy and have fun while still inside the house.
Don't let the cold keep you inside!
Just because it's cold outside does not mean you have to stay inside! Bundle up and keep your family moving. Snowman building, sledding, ice skating or skiing are all great ways to play while staying active this winter. Even a quick walk around the block counts as something and will make your family feel good.

Start your training and register now for the 2021 DICK'S Sporting Goods Pittsburgh Marathon weekend of events.
Need a little motivation to keep your family running through the holiday season? Think about how great it's going to feel as you cross the finish line together as a family at the 2021 DICK'S Sporting Goods Pittsburgh Marathon weekend of events.
Hey parents! This year has been hard, and you are doing a great job. Treat yourself to a subscription to a Ready.Set.MOVE box.
The quarterly subscription box is packed with all sorts of fitness goodies that will keep you moving and is the perfect way to treat yourself this winter. You deserve it!