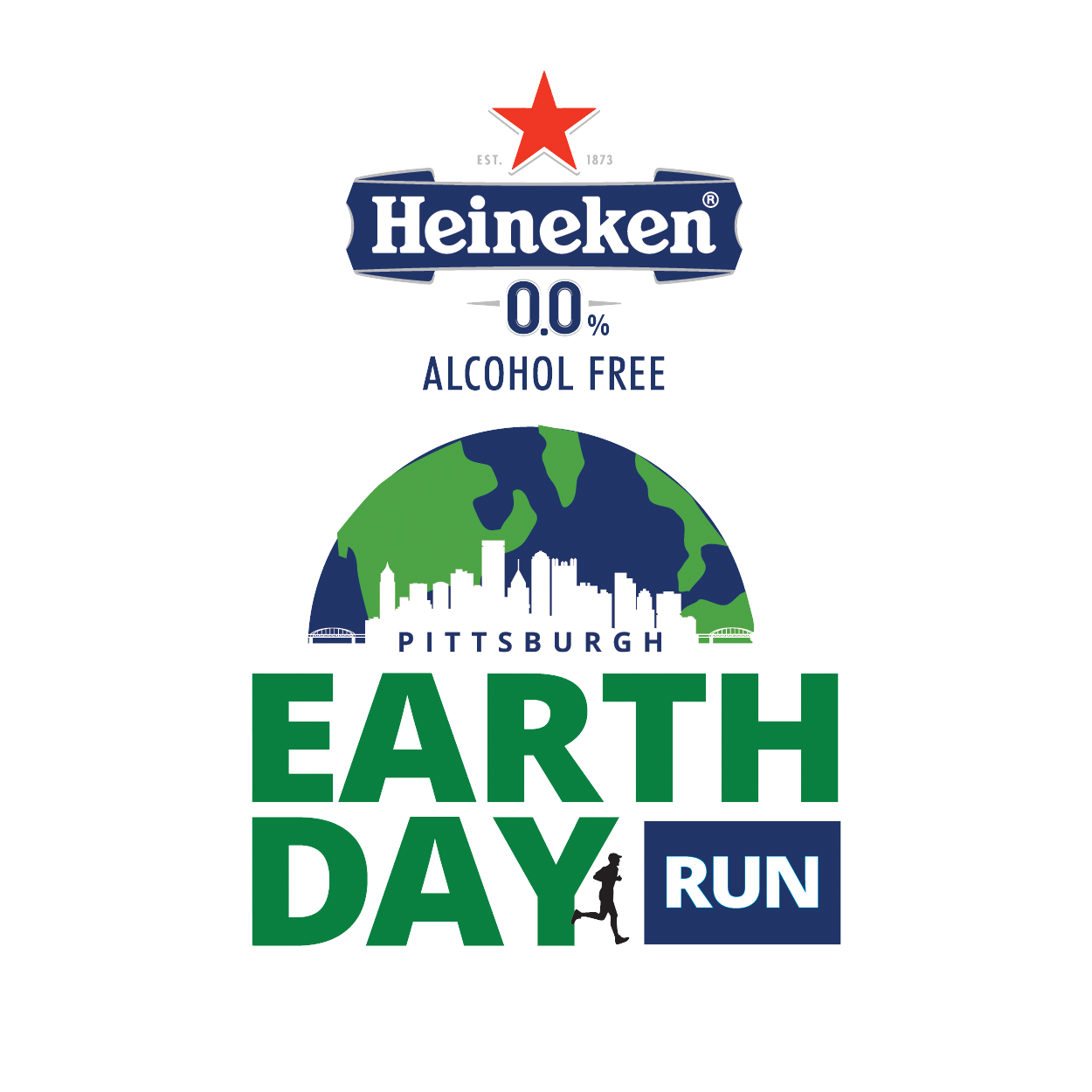 Registration Open for Inaugural Heineken® 0.0 Pittsburgh Earth Day Run
02.03.22
Scheduled for April 9, the highly sustainable 5K race will encourage runners to practice eco-friendly running habits while celebrating Earth Day; proceeds from the event will benefit Tree Pittsburgh
PITTSBURGH – Runners are invited to celebrate Earth Day this year with the first-ever Heineken 0.0 Pittsburgh Earth Day Run. The highly sustainable 5K race, scheduled for April 9, will encourage runners to practice eco-friendly running habits while celebrating Earth Day.
Aiming to be one of Pittsburgh's most sustainable running events, the Heineken 0.0 Pittsburgh Earth Day Run will implement sustainable practices throughout the entire run. Some of the sustainable efforts at this year's event include:
Paperless check-in process
Zero cups along the course (runners are encouraged to bring their own reusable water bottles or cups)
Shoe recycling station
Purchase of carbon offsets
Recyclable bibs
"The Heineken 0.0 Pittsburgh Earth Day Run is an easy way for runners to do what they love while being a little greener this Earth Day," said Troy Schooley, P3R CEO. "Small actions can make a big difference, and we hope that this event brings awareness to the small things runners can do to make running even more sustainable for the Earth."
The race will start at P3R Headquarters and finish on the North Shore. All runners will receive a race shirt and finisher's medal (for 21+ runners only - it doubles as a bottle opener!). Participants who are younger than 21 years old are more than welcome to participate, and they will receive a race shirt.
Sustainability has been fundamental to HEINEKEN since the business began. Over the past decade, Brew a Better World has driven HEINEKEN to innovate and collaborate to protect the environment, support local communities and make a positive contribution to society – all with the goal of supporting delivery of the UN Sustainable Development Goals (SDGs). They are pleased to team up with P3R to bring to life this first of its kind, zero-waste event in Pittsburgh.
Proceeds from the event will benefit Tree Pittsburgh, which is dedicated to restoring and protecting the urban forest through tree planting and care, education, advocacy, and land conservation. For more information or to register, visit: https://p3r.org/races/pittsburgh-earth-day-run
About P3R
P3R is the engine behind Pittsburgh's greatest races. We strive to inspire any and all to MOVE with us. Best known for organizing the acclaimed annual DICK'S Sporting Goods Pittsburgh Marathon, P3R runs a variety of other high-quality races, events, and health and fitness programs throughout the Pittsburgh region. While many of our races attract some of the nation's highest-profile professional athletes, we offer activities for all ages and ability levels. Anyone and everyone is invited to #RUNwithP3R! Read more at: P3R.org
FACEBOOK: RUNwithP3R INSTAGRAM: RUNwithP3R TWITTER: @RUNwithP3R
About HEINEKEN
HEINEKEN USA Inc., the nation's leading high-end beer importer, is a subsidiary of HEINEKEN International N.V., the world's most international brewer. Key brands imported into the U.S. are Heineken® – the world's most international beer brand, Heineken® 0.0 – an alcohol-free beer innovation, the Dos Equis Franchise and the Tecate Franchise. HEINEKEN USA also imports Amstel Light, Red Stripe, Tiger Beer, Newcastle Brown Ale, Strongbow Hard Apple Ciders, Birra Moretti, Bohemia and more. For news and updates, follow us on Twitter @HeinekenUSACorp, or visit HEINEKENUSA.com.