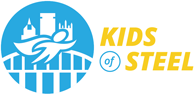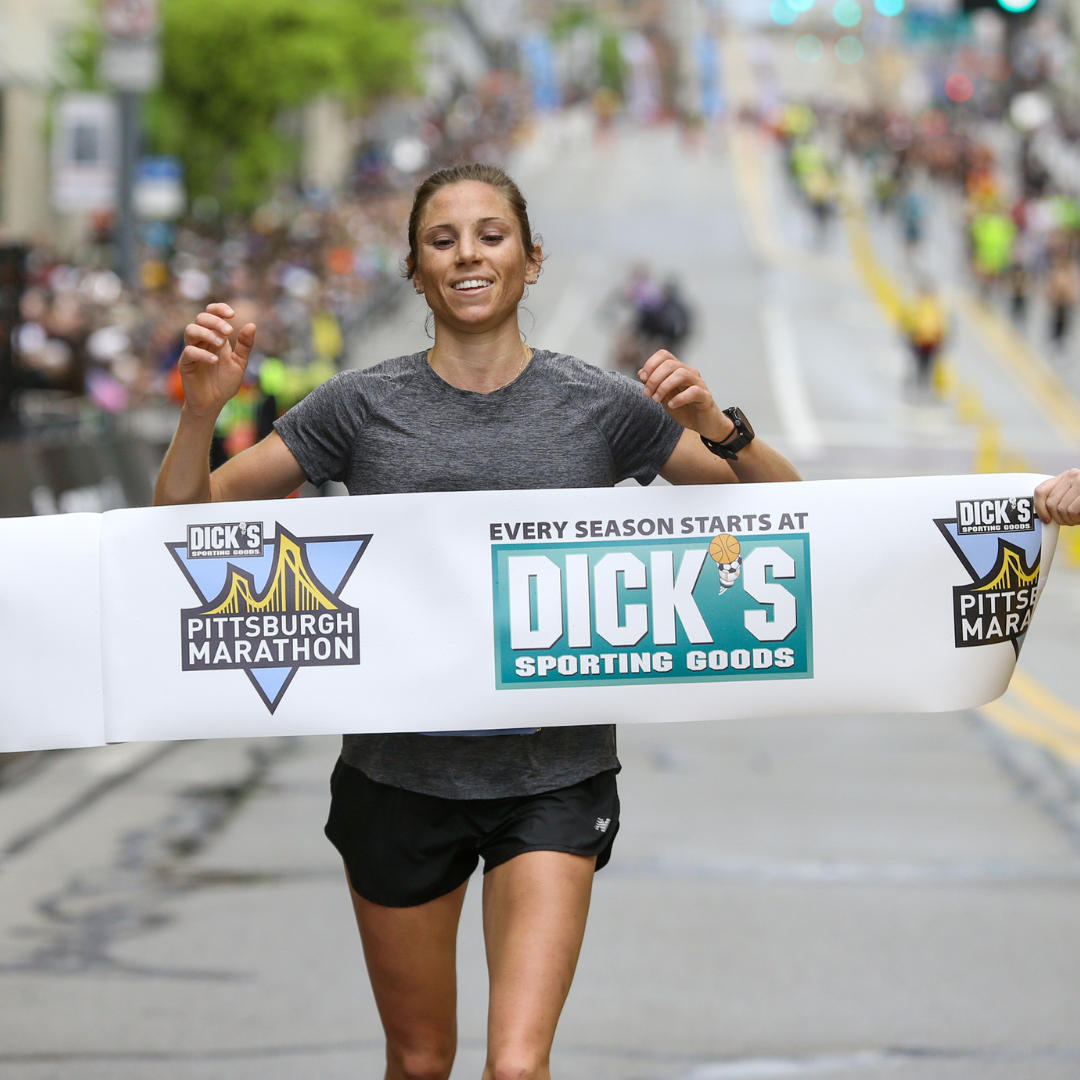 National Girls & Women in Sports Day with Nicole Hilton
01.25.23
For National Girls & Women in Sports Day, we're spotlighting the most recent winner of the DICK'S Sporting Goods Pittsburgh Marathon, Nicole Hilton! She discusses how she started running and shares advice she has for young females.
How did you get involved with Running?
I was a three-sport athlete in high school, but I didn't start running until my junior year. I started running with my dad in the summer to condition for the upcoming soccer season. At the end of that summer, we ran the Steelers 5K and while there I ran into the cross country and track coach of my high school. He spent the entire fall trying to convince me to sign up for indoor track because he felt that I had the potential to be competitive in the sport. I decided to go out for basketball that year and signed up for indoor track. I haven't stopped running since.
What is your favorite part about running?
My favorite thing about running is the peace it brings me. Running is my time to think or to do the opposite, to zone out and just focus on putting one foot in front of the other. I start every day with a run. It's usually the best part of my day and it's the thing I look forward to the most.
Did you find a sense of community in running?
I do a lot of my runs solo, but I do think the running community is a wonderful thing to be a part of. Runners are special people. They are resilient, dedicated, encouraging, and inspiring. People who don't run might question our sanity when we run in sub-zero temps, decide to run 26.2 miles as a personal challenge, wake up at 3 am to get long runs in before work, etc., but if you're a runner you just get it. There's a common thread between all of us and that's a special thing to have.
What would you hold as your favorite accomplishment?
My favorite accomplishment in running at this point would have to be winning the 2022 Pittsburgh Marathon. It was completely unexpected but it's always a great feeling to see your hard work pay off.
Who would you say is your biggest role model?
I don't necessarily have a role model. I have always just tried to focus on bettering myself in different aspects of my life every day. I have a lot of people in my life that are hard-working, compassionate, and supportive and I look up to those people and the examples they have set of what it means to be a good person.
How do you see running becoming more inclusive for young girls?
I think in order to have more inclusivity in running we have to throw out the preconceived notion that just because you have never tried it before doesn't mean you can't try it now. I think that running and other sports have become significantly more inclusive of women and girls participating than they ever have before. The most important thing is to continue to encourage young girls to participate and to try new things even if it presents a challenge to them whether that be in sports or academics. You never know what you might be good at that you haven't tried.
What advice would you give to any young female runners/athletes?
My biggest piece of advice to young female athletes is to be consistent. If you are consistently putting in the work to accomplish your goals, you will find success and even if you fall short, you will always have the experience and the lessons that come with the failures. Whatever you do, just don't ever give up.
Nicole Hilton is a native of South Fayette, Pennsylvania native. In 2022 she was the winner Dick's Sporting Goods Pittsburgh Marathon.