Kids of STEEL Sites
Anyone can start a site, and it's free to join!
Coaches will guide their team through the training program, which ends with a P3R event, making Kids of STEEL unique. Teams can include kids anywhere, from a physical education class to an afterschool program or community organization. Kids of STEEL is flexible enough to fit your community's needs and bring a fun, structured fitness program into a variety of environments. Kids of STEEL is currently being implemented in over 230 sites in the region! You can view a list of them all HERE.
Kids of STEEL can run at P3R family-friendly events! Our biggest event is the Chick-fil-A Pittsburgh Kids Marathon, part of the DICK'S Sporting Goods Pittsburgh Marathon weekend of events.
FAQ
How do I start a Kids of STEEL Site?
If there is not an active Kids of STEEL site in your community, you can take the lead by completing the following interest form, and our youth programming team will follow up with you.
What if I don't have a lot of running or coaching experience?
Keep reading! You got this.
What support do the Kids of STEEL programming team provide to sites and coordinators?
The P3R youth programming team is here to support you every step of the way! We provide:
Kids of STEEL mileage log for you to distribute
Program curriculum guides with 30 sample sessions, plus dozens of physical-activity-based games to choose from
Program fliers to share by print, digitally, or on social media
Kick-off assemblies for your site
Opportunities to schedule P3R youth programming staff to help you lead a special practice or family fitness event
Program grant opportunities: for physical education supplies or race day transportation
An online registration system for coaches to view team rosters
FREE Resource library: WorkoutsofSTEEL.com hosts 70+ fitness games and activities.
Five free race registrations for you to best meet the needs of your site
And to say thank you for being a coach, we offer you:
Two free race registrations for kids/family members, for each Kids of STEEL coach
Coach shirt
One free P3R race registration (Marathon, Half Marathon in May or EQT 10 Miler in November) for each Kids of STEEL Coach
How can the Kids of STEEL program be implemented?
The Kids of STEEL program can be implemented in a number of ways.
Within a school setting: a before or after school program, as part of the school day, a PTO/PTA sponsored virtual activity.
Within a partner nonprofit or community program at a weekend or after-school program site.
If I am a Physical Education teacher at a school, can I incorporate the Kids of STEEL curriculum into the physical education curriculum that I deliver to students?
Yes! Many physical education teachers incorporate the Kids of STEEL curriculum into school fitness initiatives. The tangible goal of crossing the finish line at the Kids Marathon keeps kids moving in their classes with you.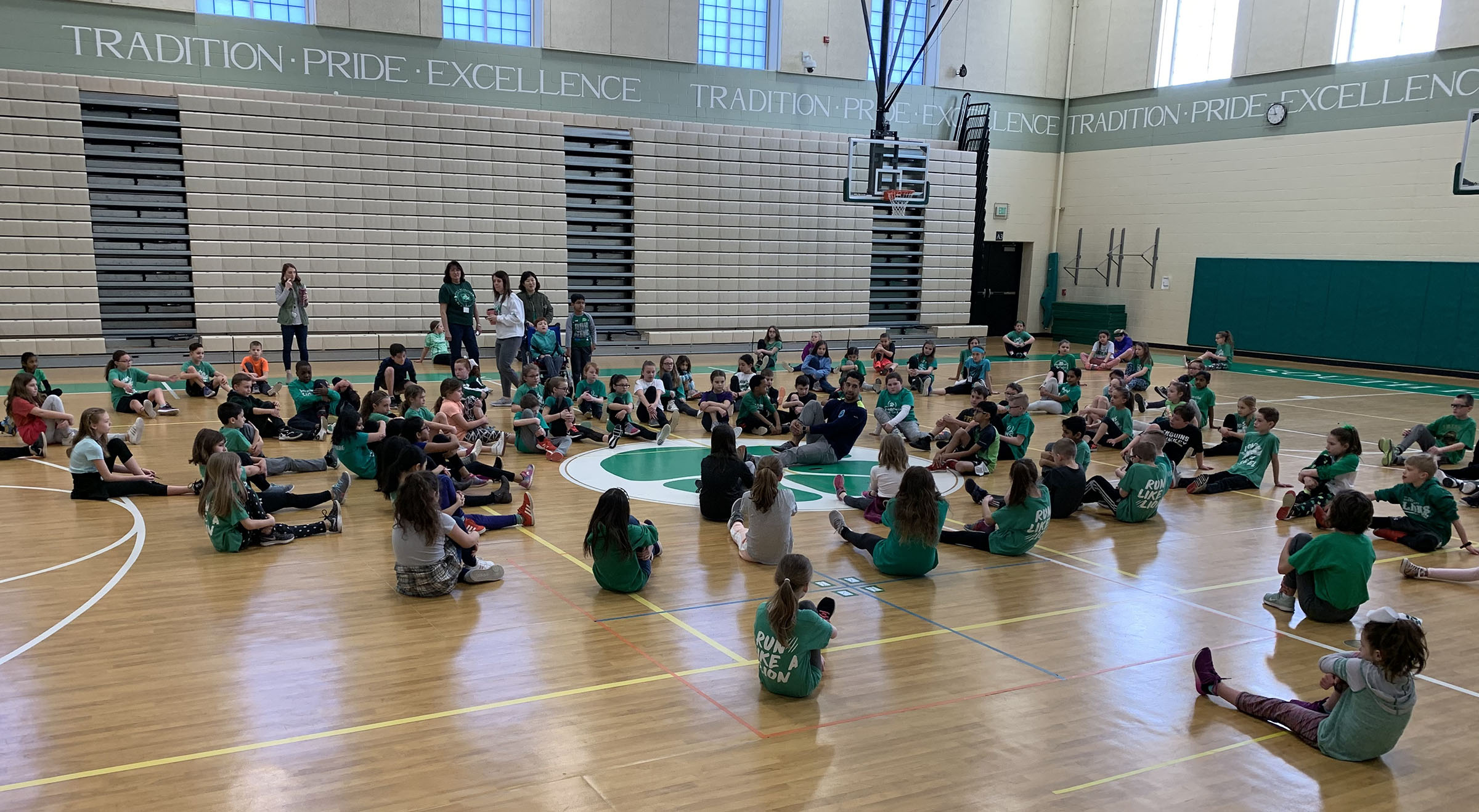 Keep Kids of STEEL Moving!
Support the youngest members of our running community with a gift to Kids of STEEL. Your contribution helps support physical activity and healthy lifestyles, educational programming, free race registrations to those in need, transportation to P3R events, and shoes for children in need of proper footware.
Donate