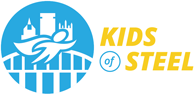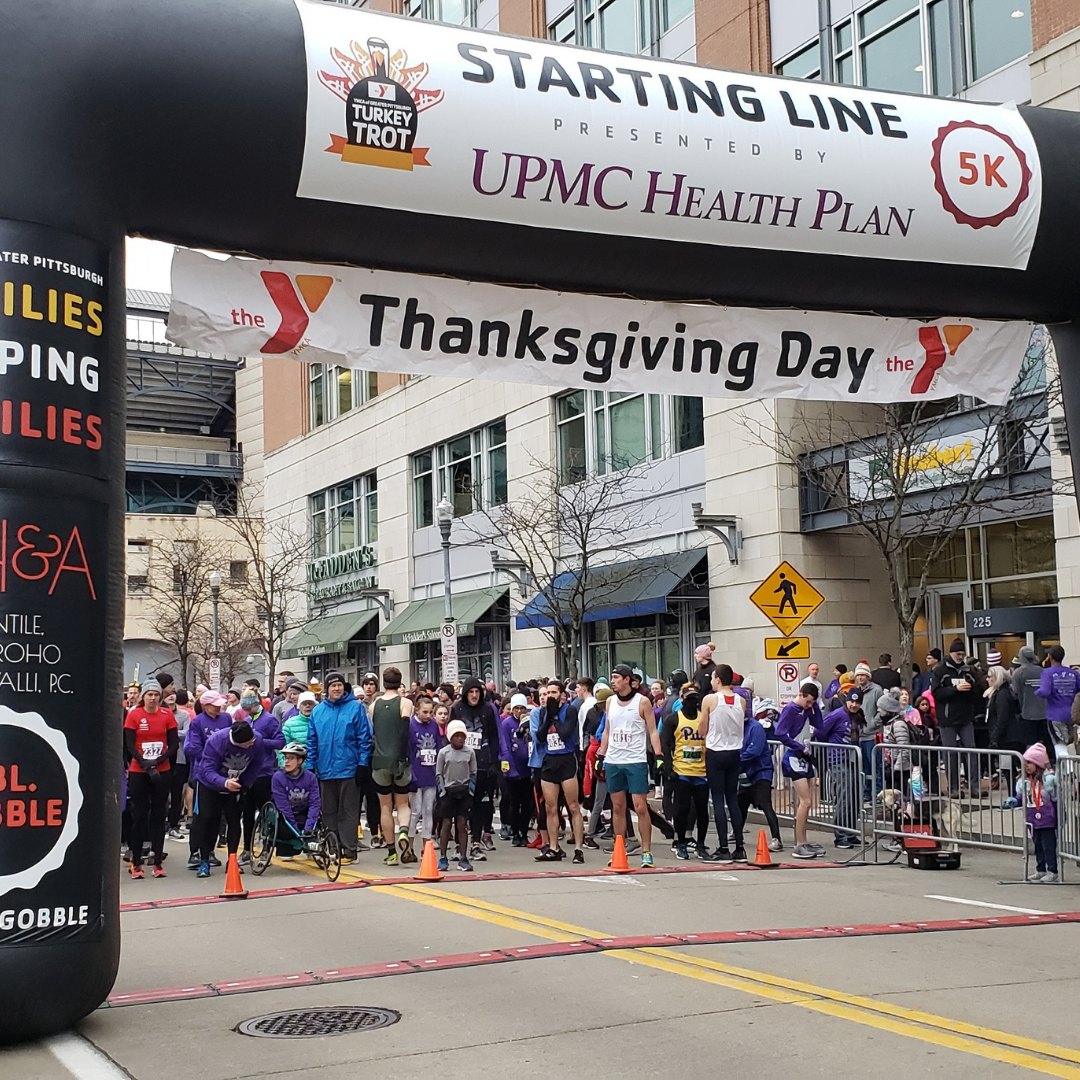 Training for a Turkey Trot
10.19.21
Did you know that Thanksgiving is the most popular running day in the country? Every year over 1 million runners take the start line of Turkey Trots across the country. In Pittsburgh, we have a great one of our own. The YMCA of Greater Pittsburgh Turkey Trot presented by UPMC Health Plan on Thanksgiving Day for the 31st year! Will you be joining us? Keep reading for our 6 top tips for completing a successful Turkey Trot.
Pick the Right Distance
Race day on Thanksgiving is for everyone. The YMCA of Greater Pittsburgh Turkey Trot presented by UPMC Health Plan has three different race lengths. A one-mile fun run, a 5K, and a 5-mile race. If you are up for a challenge, try on the "Double-Gobble" where you run the 5K AND 5-mile race back to back.
Do a Few Practice Trots
Give yourself time to gradually build up your mileage for whatever race distance you picked. Do a practice race to test your fitness levels and get used to your pre-race routine once a week. Then you will be prepared and ready for everything once race day arrives.
Dress for the Occasion
Weather in Pittsburgh can be very unpredictable so make sure you are ready for whatever Mother Nature throws at us. A good rule to follow for what to wear WHILE you run is to dress for weather 10 degrees warmer than what it actually is. You will warm up once you start running. It is a good idea to bring gloves or a hat if the weather is cold. You can easily take these on or off as needed.
Light Pre-Race Meal
Save the full plates of food for AFTER your race. Wake up early and have a light and nutritious meal. Foods like granola bars, bagels, and fruit are great options for fueling up without feeling bloated while you race.
Don't Forget to Cooldown
Once you cross the finish line, it may be tempting to rush home to eat and watch football. Don't skip out on your cool down. Do some light stretching and jogging or walking after your race to lower your heart rate and help your muscles recover gradually. A quality cooldown will speed up your recovery process.
Have Fun
Like I mentioned earlier, race day is for everyone! Whether you are trying to win your race or just going out to have a good time running the streets of Pittsburgh with friends, don't forget to have fun! Wear a fun outfit and run with your friends or family. A big reason why Thanksgiving is a popular running holiday is because so many people make the annual turkey trot a yearly tradition.
Register and learn more about this race and how it benefits local communities HERE!