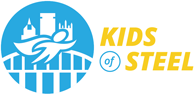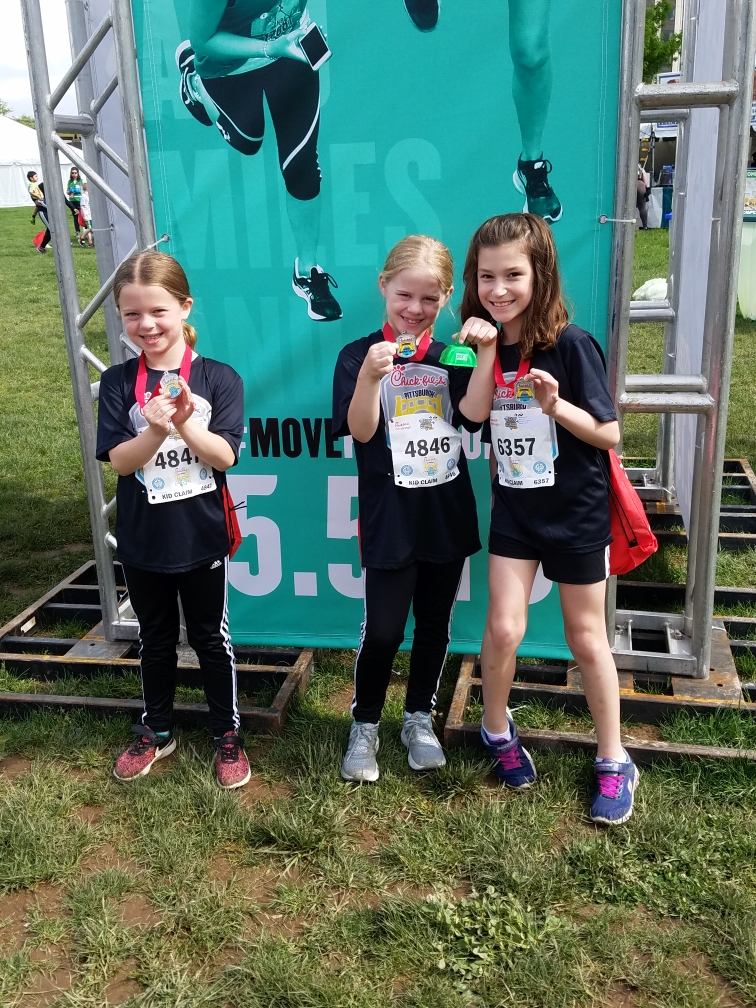 Meet Kids of STEEL — Abigail and Emily
02.28.20
Meet Kids of STEEL
Running is a family affair for Emily (age 8) and Abigail (age 9) from Shaler. Emily and Abigail were both inspired by their older sister (you'll hear from her in a future post!) and participated in local races with their parents. The 2020 Chick-fil-A Pittsburgh Kids Marathon will be Emily's second time participating in this one-mile run for families during the DICK'S Sporting Goods Pittsburgh Marathon Weekend and Abigail's third.
Meet our Kids of STEEL. Here's more from Abigail and Emily.
P3R wants everyone to MOVE! What are your favorite ways to be active?
Emily: My favorite way to exercise is to run with my dog, so we both get to exercise.
I also like to run with my dad. He helps me by teaching me how to stay focused, how to breathe and how to keep up. He and my mom encourage me and that helps. My mom, like me, is starting to run so we kind of have the same goals. We like to run and walk in my neighborhood and at the school track. We also like to walk and hike in the woods and in parks. We always feel good after we exercise.
Abigail: I like to run with my big sister Samantha and my dad. I also like to play soccer, swim, and jump rope and do the hula hoop. I ran with Kids of STEEL and Girls on the Run. My favorite way to exercise though is to run with my dad and sister.
Tell us something about race day that makes you happy to remember?
Emily: My friend and I stayed side-by-side for the whole Kids Marathon!
Abigail: Running isn't easy, but I was able to help a friend on race day and that made me feel proud. I could tell that my friend was having a hard time, and maybe started to lose confidence. I stayed at her pace and I never left her. She didn't give up. This made me happy. When we crossed the finish line together, and I knew inside that she didn't quit and that I had helped her.
Crossing the finish line is a REALLY big accomplishment. Congrats on crushing this goal! To inspire other kids to do the same, how would you describe that "finish line feeling?"
Emily: When I cross the finish line at any race it feels amazing. I say to myself inside "I did it!" Right after I cross the line, the first thing I like to do is take a break from the crowd around me to calm down. I take some deep breaths and catch my breath, walk a few steps away by myself and then I look for my family and they usually cheer and give me a high five and a hug. It does make me feel good, when my family cheers and says "congratulations" and nice things like "You did it" and "you are strong".

Abigail: Crossing the finish line: I felt like I was running on air, like my body was light and I was real strong. When I cross the finish line of any race it feels like a big accomplishment. I set a goal and I get there. I feel stronger each time I do run. I think I'm trying to say that each time I'm in a P3R race or any running race or program with my friends or family, I feel one step closer to becoming a runner.
Do you have any running-related goals?
Emily: My running goals are to be brave enough to keep running in races. I would like to get faster each time I run a race and walk less. I like to collect race medals too. I only have a few. But someday I would like to have enough to hang up on a plaque.
Abigail: My goals are to do more 5Ks in 2020.