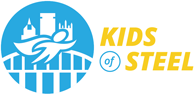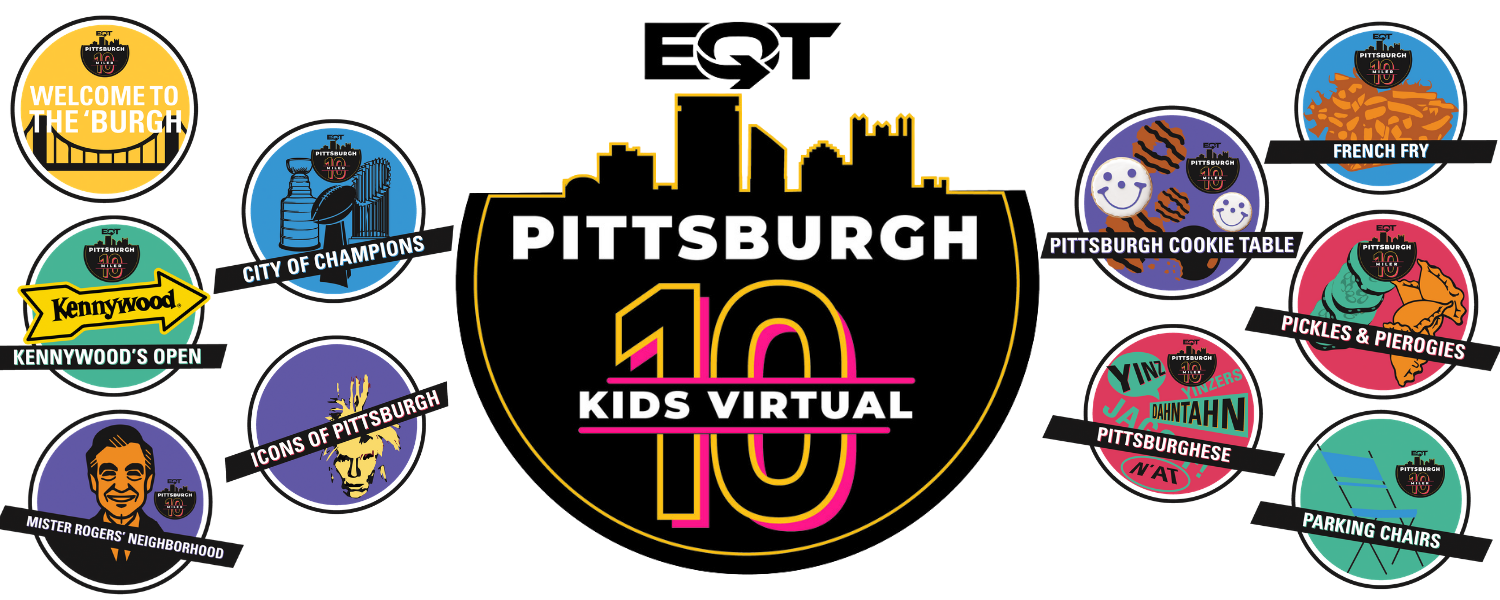 MOVE this fall with the EQT Kids Virtual 10, Presented by DICK'S Sporting Goods
Children, parents, teachers, school administrators and coaches - EQT Kids Virtual 10, Presented by DICK'S Sporting Goods is here!

The inaugural Kids Virtual 10 is an easy and fun way for kids and their friends or family to stay active in a variety of settings while celebrating all things Pittsburgh. Here's how you can get involved!
What is the Kids Virtual 10?
The Kids Virtual 10 is a virtual program for families and schools that has been created by the Youth Programming Department at P3R. Register and complete the 10 sessions to

The Kids Virtual 10 is a great way to get the entire family or school moving. It is worth noting that the Kids Virtual 10 is not a virtual race, but instead a 10-session virtual program. Additionally, being that the programming component of the event is free, school and administrators can utilize the programming at recess, in physical education classes or virtually given the method of educational delivery that is being utilized.

The Kids Virtual 10 features 10 themed virtual sessions that families and students can access at pittsburgh10miler.org/KidsVirtual10. Register for $15 and receive your finisher medal and mini Pittsburgh Celebration box featuring a Kids of STEEL beanie.

Each session will include a warm up, an introductory running drill, a game and a calisthenics or walk/run workout. Each of the 10 sessions will be delivered virtually and will include at least 30 minutes of physical activity. Complete the sessions at their own pace and as many times as they would like.

Do I need equipment or a lot of space? Can I do this inside?
We have created each session so that the games and drills can be completed with respect to any space that you have available. Each session and drill can be modified to ensure successful participation regardless of if you are participating in a small room or on a sports field. Additionally, you will not need any special equipment for successful completion of the program either. Backyard sports equipment or household items will suffice.

What is the mini Pittsburgh Celebration box?
We are bringing all the Pittsburgh themed elements of the EQT Pittsburgh 10 Miler to YOU! Registered Kids Virtual 10 participants will receive their medal and mini Pittsburgh Celebration box, which includes:
Kids of STEEL beanie
Mr. Roger's Socks!
Run Buff from EQT to keep you warm during the cold winter training months
Run Happy Black & Gold Pennant Flag from Brooks Running
Pickle Pin and Pickle Keychain from the Heinz History Center
2021 DICK'S Sporting Goods Pittsburgh Marathon Neighborhoods Water Bottle from Nuun Hydration
Smiley Cookie Sticker from Eat'n Park
Postcard from Kennywood
Knockaround Pittsburgh sunglasses
Pittsburgh Pirates Jersey Shopping Bag from the Pittsburgh Pirates and Giant Eagle - shop sustainably!
A voucher for a FREE pair of Features socks from Fleet Feet Pittsburgh
Make-Your-Own Finish Line Kit
AND some surprises!
Alright, so what do I do now?
Register and move with the first few sessions at Pittsburgh10miler.org. Follow @kidsofsteelpgh for updates and tag #kidsofsteel in your virtual race photos!