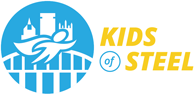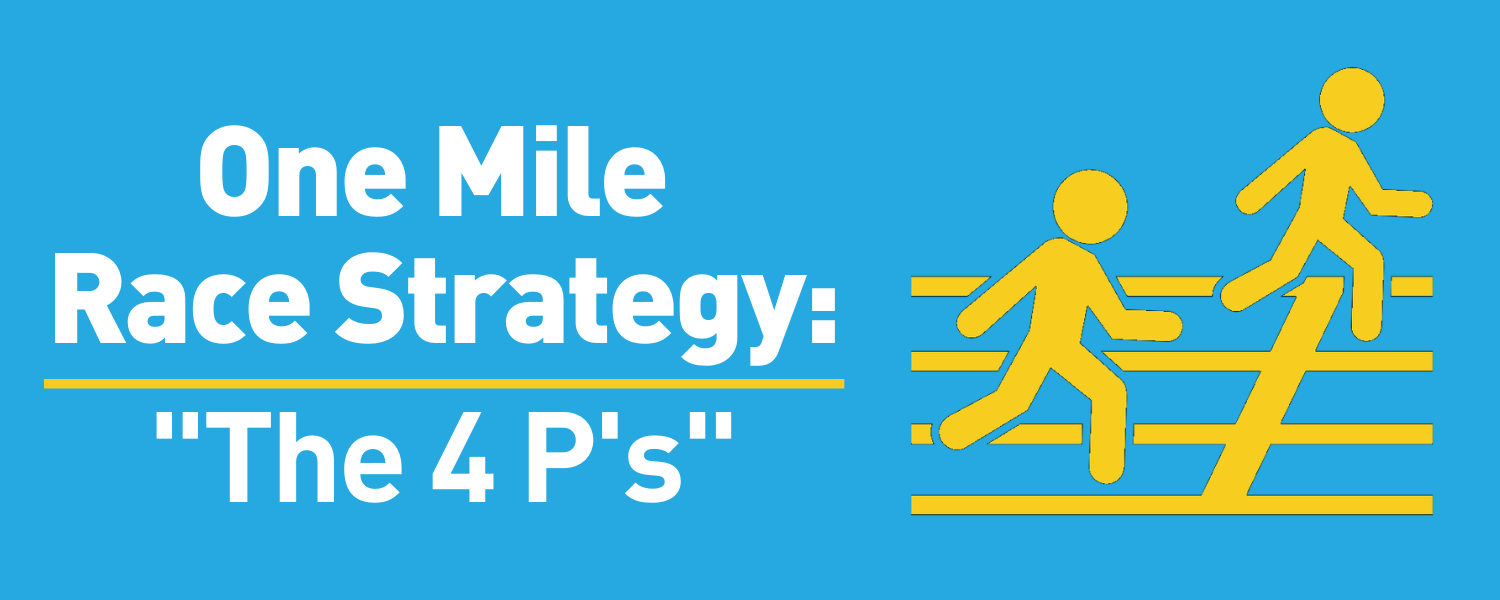 Pro Advice: Mile Race Strategy - The 4 P's
You've been training week after week to get faster and stronger, and now the countdown is on to find a cool day and a flat spot to complete the Fleet Feet Liberty Mile. You believe in your training, and you've planned out the perfect route to hit a PR, so you're just gonna go out there and run as hard as you can, right?
WRONG!
You need a strategy! I know it can seem like such a short race that you just have to go out hard and hope you can hold the pace for the entire race. However, running a fast mile is one of the trickiest distances to pace! You have to start out hard enough to show the mile who's boss, but you have to save a little something extra for the second half so you can bring home the bacon.
I suggest the 4 P's: PUSH, PACE, POSITION, and POSITIVITY. This works really well if you are able to find a place where you can easily split up the mile into four sections, like a track or out and back on a street. You can mark this ahead of your race, or you can use a GPS watch as a guide to identifying the 400m mark. Knowing roughly where each quarter is is important, as you will have one key focus word that will drive your intention during that portion of the race.
PUSH: Not only are you excited for race day, but this is also a quick race, so you want to get out of the gates with a little speed. You're going to think PUSH for the first quarter-mile, which is different from a sprint. You want to get yourself in the right mindset of running fast, and this PUSH is meant to make you feel like a competitor. Physiologically, you also need to kick-start your body into race mode, so that it knows what to expect for the rest of the race and is warmed up to perform. For races where you have competitors around you, this PUSH where you prove that you are a contender in the race, not a pretender, which also works hand-in-hand with creating a competitor mindset for a hard solo-effort.
PACE: You can't PUSH forever, so the second quarter mile is all about finding a groove. If you are using a GPS watch, this might be the time to give a quick glance and see if you are ahead or behind your goal race PACE. Once you've checked your pace and made adjustments, you should be running smoothly. If you don't have a GPS watch, think about finding your PACE like Goldilocks: The first chair is too small, the second chair is too big, but the third chair is just right. The PACE quarter mile of the race should feel just right.
POSITION: Traditionally, this is the point in your race where you want to POSITION yourself to make your move on your opponent. You want to make sure that you are close enough to them that you'll be able to outkick them to the finish line, but you don't need to pass them just yet. You are positioned just off of their shoulder, waiting for that final lap.
For a virtual race, we are going to think about our physical POSITION while we are running. When you get tired during a race, you tend to lose aspects of proper form. During this third quarter-mile of the race think about the POSITION of different body parts. Use this quarter-mile to do a quick scan of your body. Make sure to relax your shoulders and shake out your hands. POSITION your head so it is neutral, looking directly in front of you, and not bobbing up or down or turning side to side. Finally, make sure you are aggressively driving your knees in front of you with your foot landing directly under your knee. Focusing on these good POSITIONS will help keep your body working efficiently rather than using bad form that wastes energy. That will conserve power for your final quarter-mile section.
POSITIVITY: This section is the most simple to explain, but the hardest to complete. Whether your plan has gone perfectly or perfectly horrible for the first three laps, your legs are tired and you are breathing hard. You have the final quarter of the race ahead of you and you lay it all on the line. This is where you channel POSITIVITY. You are POSITIVE that you can hold your pace for another 400M; you are POSITIVE that you can beat any opponents that try to pass you, and you POSITIVE that the clock will show the number you are chasing.
Let us know how this strategy works for you. We can't wait to run and cheer, virtually, alongside you!
Samantha Bower was born and raised in Greensburg, PA. As a college athlete at Bucknell, Samantha competed in cross country and track, setting personal bests of 10:34 in the 3000 and 11:11 in the 3k steeple. Post-collegiately, Samantha set her personal road bests of 1:20:30 in the half marathon, 2:48:30 in the marathon, and her track bests with a 62.00 in the 400m. Of her notable accomplishments, Samantha won the 2012 Brooklyn Marathon, where she broke the previous record, as well as the 2017 3k Steeple at the USATF Club Nationals. In 2018, she moved back to Pittsburgh and won the Great Race, setting her 10k personal best of 35:30.