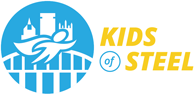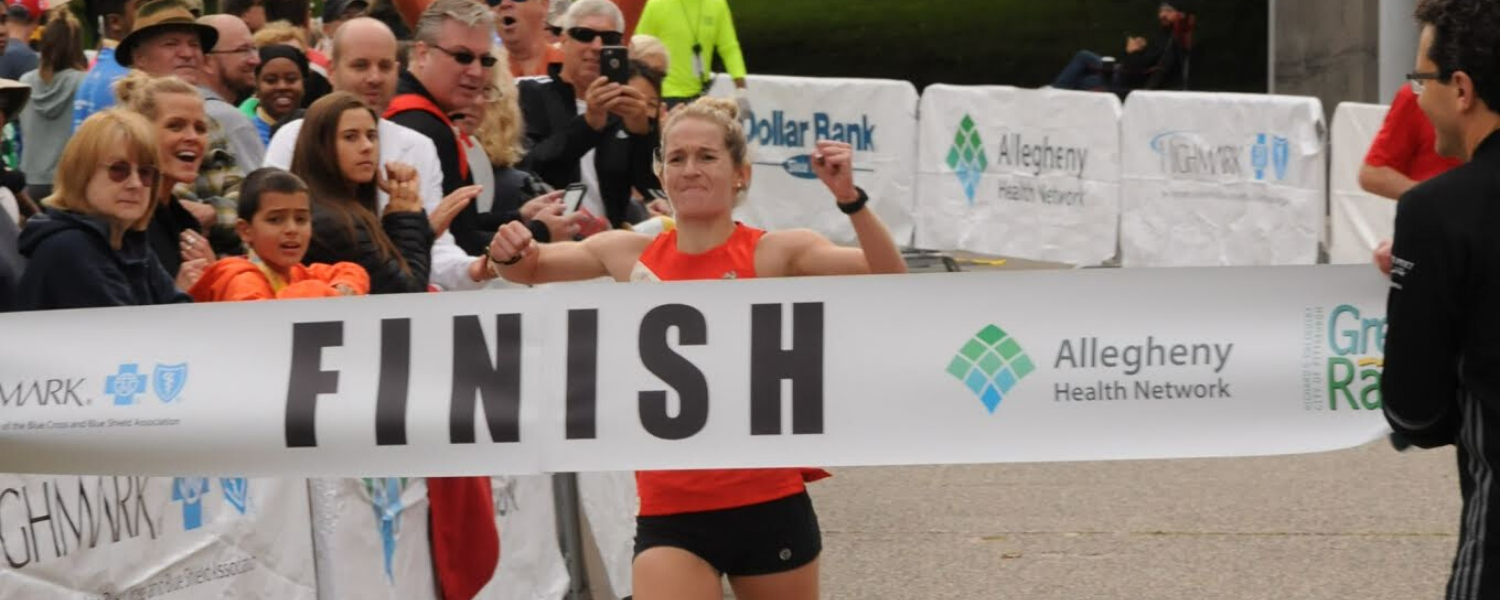 Pro Advice: Shifting Gears - Marathon to the Mile
05.29.20
Middle school age, High school age, About Running
Try some of Samantha Bower's favorite exercises to prep for the Fleet Feet Liberty Mile like an elite athlete.
Congratulations on your Virtual Pittsburgh Marathon Weekend accomplishments. Revel in the accomplishment. Spend some time sitting on the couch, eating Primanti's sandwiches. But after the soreness wears off, I know we runners are all asking ourselves the same question: what's next?
That would be the Fastest Road Race in Pittsburgh: the Liberty Mile.
The gut reaction to transitioning from a marathon to a mile in the span of 11 weeks is often NO WAY! But it doesn't have to be this way. With 3 minor changes to your already existing training schedule, you can prepare to fly down Liberty Ave this coming July.
Workout Style
Speedwork is a part of every training cycle but varies depending on your goal race. For the next 10 weeks, you'll keep a "speed day," but you will swap it out for something speedier.
What to change: While most marathon workouts consist of longer repeats and tempos, mile training will refamiliarize you with the track. These types of workouts will shift from being totally aerobic to including more anaerobic efforts. If you have a training partner alongside you during these efforts, you will only be able to talk in short bursts during these harder efforts.
Below are some of my favorite track workouts during mile training:
10 x 200m repeats with 200m walk/jog
8 x 400m repeats with 60-90 seconds walk/jog
No track, no problem!
10 x 1 minute with 1-minute walk/jog recovery
3 rounds of 30-60-90 second efforts- Equal parts work and recovery, with 30 seconds being the fastest paced interval, and the others scaled appropriately to complete all efforts running hard.
Strength Workouts
Most of you know that I'm a spokesperson for the benefits of weight training for all distances. However, strength training is even more important when building the explosive power needed for the mile.
What to change: Hopefully you already have a strength training day, or two, in your weekly line up. During marathon training, runners often focus on doing light/bodyweight exercises or banded exercises, but now is the time to add on the weight. Start slowly; Try adding only 5-10 pounds, or whatever is comfortable to each exercise weekly. No weights at home during lockdown? Try filling up milk jugs, holding laundry detergent containers, or any other odd/heavy objects you might have around the house.
If you have a strength training program already, you are ahead of the game. If not, try some of the following exercises. Derrick from P3R demonstrated them for you in one video: https://www.youtube.com/watch?v=5LRgzAn0j0A.
Lower Body
Single Leg Deadlifts
Crossover Lunge
Upper Body
Single Arm Row
Dumbell Overhead Carry (Can also be done single arm for added core challenge)
Core
Deadbugs
Plank March
Drills:
This brings me back to the high school track days when we all warmed up with drills together. But there's something to be said for these nostalgic movements. Not only will they help strengthen muscles and connective tissues you don't normally use while running, but they also help reduce the amount of time your foot touches the ground- one of the key factors in making you faster.
What to add: Once or twice a week after your easy runs, find a smooth and flat 25m stretch where you can complete 2 rounds of the following drills:
High Knees
Buttkicks
A Skips and B Skips
Strides- This one should be done a little longer, for 50-100m, and is a short sprint getting up to about 85% of top speed.
2 Important Tips: Of course all of these things can be done, but there are a couple of additional precautions you need to consider as your body makes the adjustments to this new style of training.
Keep it controlled:
It can be tempting to head to the track for your first workout and sprint every interval, but I would highly advise against this. Going out too hard on your first track session will leave you very sore, and could temper your motivation to continue this style of training. Furthermore, it will inhibit your ability to get out there the following day to continue the proper training.
More importantly, none of your subsequent workouts should be all out sprints either. This training will span the next 11 weeks, and you don't need to crush any one workout to meet your goals on July 24th. Instead, you want to walk away from the track thinking "That was hard, but I still have more," so on race day, you have more to give.
Keep fueling well:
Despite running fewer miles, your body is still working incredibly hard to adapt to the new training and perform. While that may not mean taking gels in the middle of your runs, it does still mean quality food for optimal recovery. Mile training is a time to cut back on the pasta and ramp up the chicken, or other sources of lean protein.
Protein is one of the three major macronutrients your body needs, and is responsible for building and repairing all tissues in the body, like hair, skin, bones, and muscles. Unlike carbohydrates and fat, your body doesn't store protein, so you need to up the intake. By adjusting your macros to favor protein, you will assist in natural recovery of your muscles, which will be sore from the differentiated training. More importantly, this will also optimize the muscle building benefits you are gaining from the more explosive workouts.
So set some big goals for the Liberty Mile and get after it with these training tips!
Samantha Bower was born and raised in Greensburg, PA. As a college athlete at Bucknell, Samantha competed in cross country and track, setting personal bests of 10:34 in the 3000 and 11:11 in the 3k steeple. Post-collegiately, Samantha set her personal road bests of 1:20:30 in the half marathon, 2:48:30 in the marathon, and her track best with a 62.00 in the 400m. Of her notable accomplishments, Samantha won the 2012 Brooklyn Marathon, where she broke the previous record, as well as the 2017 3k Steeple at the USATF Club Nationals. In 2018, she moved back to Pittsburgh and won the Great Race, setting her 10k personal best of 35:30.
Consulted Websites:
https://www.webmd.com/men/features/benefits-protein#1